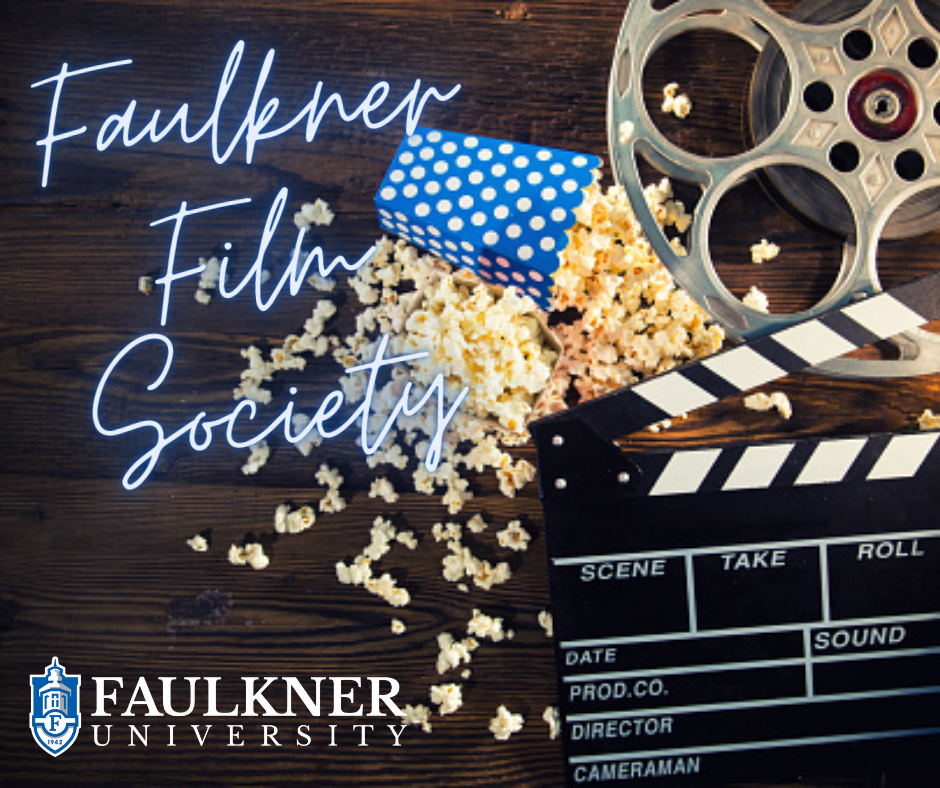 The Faulkner Film Society was founded to create an environment of entertainment and interaction on campus for students beyond the classroom.
Jason Jewell of Faulkner's humanities department began the Faulkner Film Society approximately sixteen years ago. "I was interested in starting a society because when I was a graduate student at Florida State University, I taught a film class," Jewell said. He was disappointed when he learned Faulkner students had no way of experiencing classic cinema and wanted to change that. After discussing his hopes with a number of different faculty members of the Fine Arts Department, they decided to put together their own film society for Faulkner students. 
When the society began, Jewell said it "focused on films from the Golden Age of cinema—stuff from the 30s and the 40s primarily." No matter the conditions under which they met, Jewell and the film society leaders have always aimed to create an experience for Faulkner students where they were not just watching and learning about classic films but discussing them as well. Movies showcased in past years include:  "Casablanca," "The Philadelphia Story," and "The Wizard of Oz." "Hitchcock is always good," Jewell said when recalling the society's showing of "Strangers on a Train." 
During fall semesters, the society has shown classic monster movies, such as Universal Studios' "Dracula" (1931). Jewell includes a classic short film for his students before the feature film. "Sometimes it's something like a Bugs Bunny cartoon … but then also I would show something like a Charlie Chaplin short."
In recent years, with a renewed interest in the society, Jewell and his colleagues have broadened the society's showcase. Since they have been able to meet more often, the society has expanded its offerings. "This past fall," Jewell explained, "a documentary from the American Enterprise Institute on Christians in politics that was called 'For Love of Neighbor' [was shown]." Jewell said the film was suited to the political climate of 2020. Jewell assured that the goal of the Faulkner Film Society has been to "acquaint the students with classic film, especially those who probably have not had a lot of exposure [to them] before."
The film society staff are currently discussing which classic films to show this fall and spring
Although not directly connected, Jewell also encouraged students to participate in the Faulkner Film Festival, an event held during the spring semester of 2021, which showcased short films created by Faulkner students. The films were viewed and judged by faculty and students during the event. The event was successful in bringing students together to make and view each other's films, and hopefully, next year's Festival will attract even more students, because above all, these events bring a sense of community and entertainment to the Faulkner campus, something Jewell, his film society, and everyone at Faulkner hopes to foster among our students.