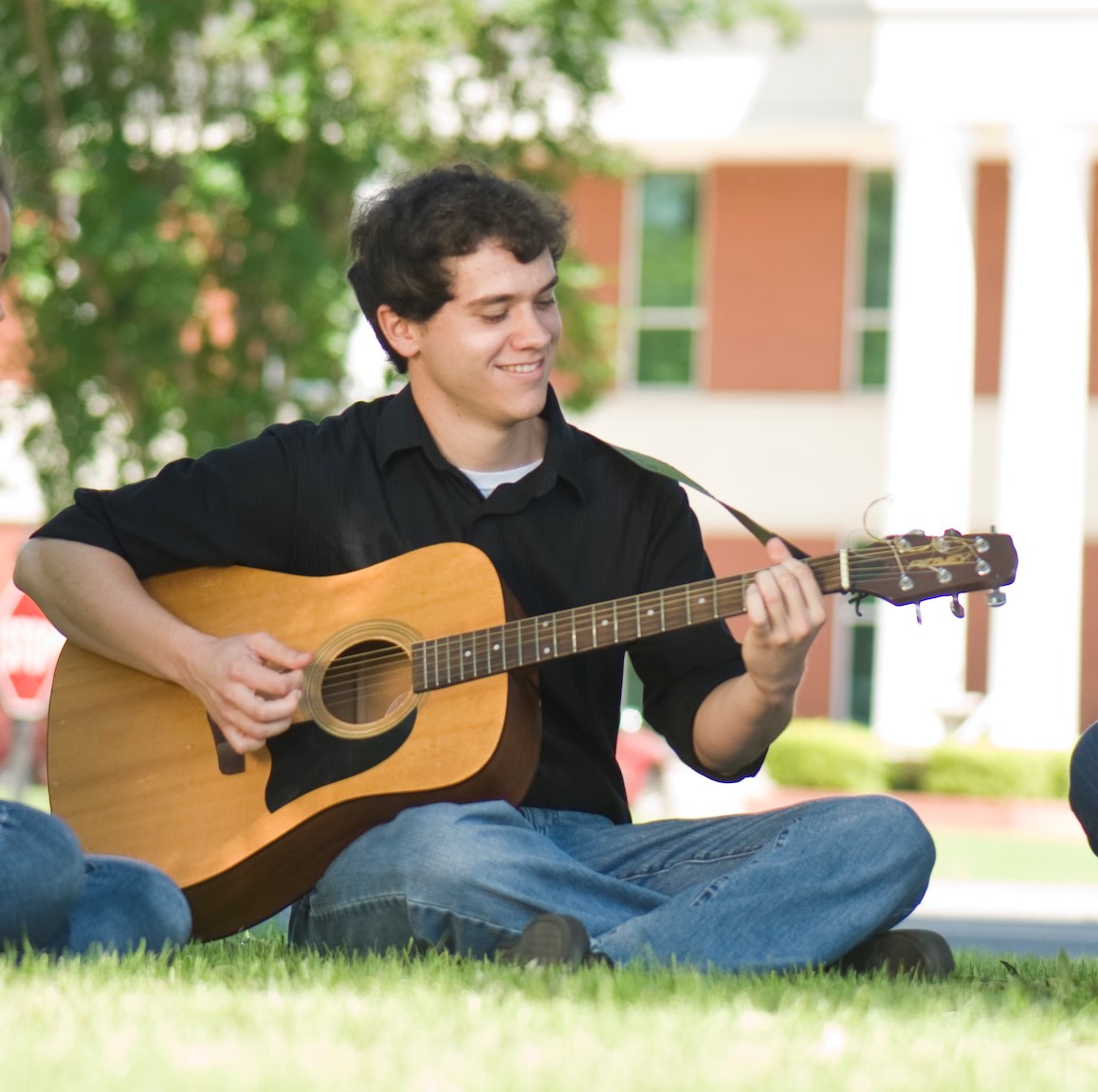 Aaron Reynolds is living out his dream of creating and playing music as well as playing roles in movies and shows after he graduated from Faulkner in 2016.
He recently returned to his alma mater for the annual Marketplace Faith Friday Forums for the College of Arts and Sciences' English, Humanities, Music and Great Books Honors Program.
Since graduating with a dual Bachelor of Arts in Biblical Text and English with a Creative Writing emphasis degree, he has had the chance to work as a production assistant on a few reality-show film crews for Netflix, PBS, and TLC. Along with his pursuits in film, Reynolds has released an album with the rock band All You Need as a vocalist and guitarist, extended play album with the rock band Blaster Burner Funk as the drummer and two acoustic albums as a singer and songwriter.
He currently works as a background actor in the Atlanta area and has worked on the sets of film and television productions such as First Man, Stranger Things, and The Walking Dead.
"All along the way, God has opened and closed the right doors that pushed me to new pursuits and helped me to work in an industry I always dreamed of being a part of," Reynolds said. "All the glory goes to Him."
While at Faulkner, Reynolds participated in the Bible department's Vanguard program, was a staff member for Images in Ink and had the opportunity to be a Jamboree host in Spring 2014.
"The experience I had at Faulkner was great," Reynolds said. "I had excellent professors who taught me well and I met some of my closest friends and for that blessing I am very grateful."