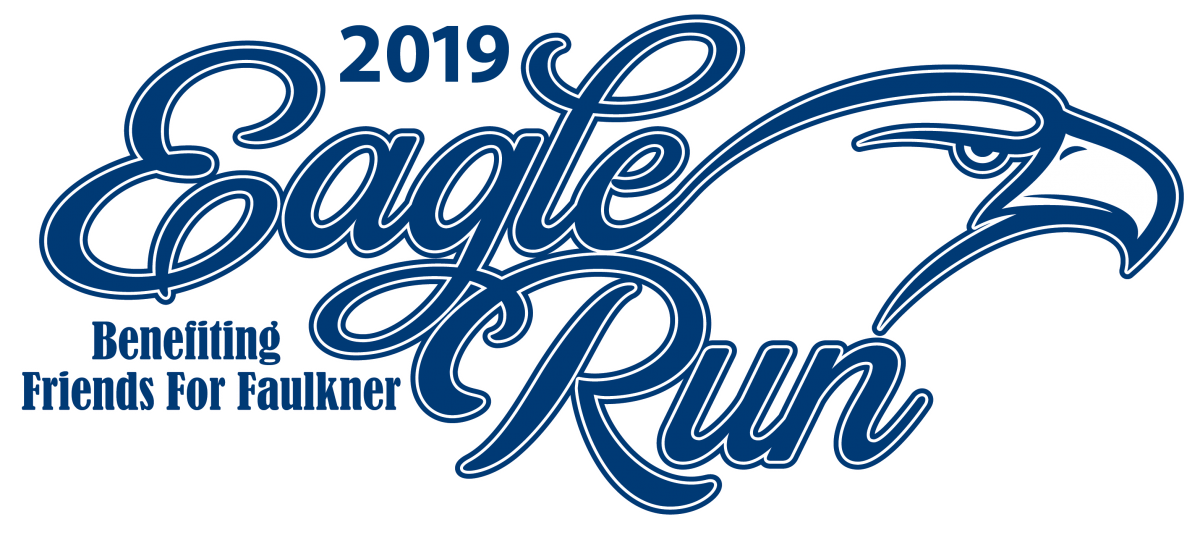 It's time to sign up for the 7th Annual Friends for Faulkner Eagle Run 5K RUN or WALK
WHEN: Saturday, October 5th, 2019
WHERE: on Faulkner's campus.
REGISTER: www.faulkner.edu/eaglerun
Come join the fun – you can walk or run!!
Don't want to run or walk?? Here are a few options:
1. Sponsor someone else to run/walk! Maybe a student or friend will run in your place! We'll give you both a t-shirt!!
2. Register to "Run" with us in spirit while you stay at home in your pajamas! We'll still give you a t-shirt!!
3. Volunteer! It takes lots of people to make this great event happen! Come out and cheer on your fellow Eagles while they run/walk this event!
ON-SITE REGISTRATION: 6:30 AM – 7:00 AM
EVENT START: 7:30 AM on the Football Field
$25 Pre-Registration($30 on Day of Race)
Prizes for all age groups – 9 and under to 75 and over!
EACH RUNNER GETS A T-SHIRT
(Must pre-register by September 18th to guarantee a t-shirt on race day)
Proceeds benefit Friends For Faulkner
Student Scholarships

Questions or request a registration form? email eaglerun@faulkner.edu