By Carter Moles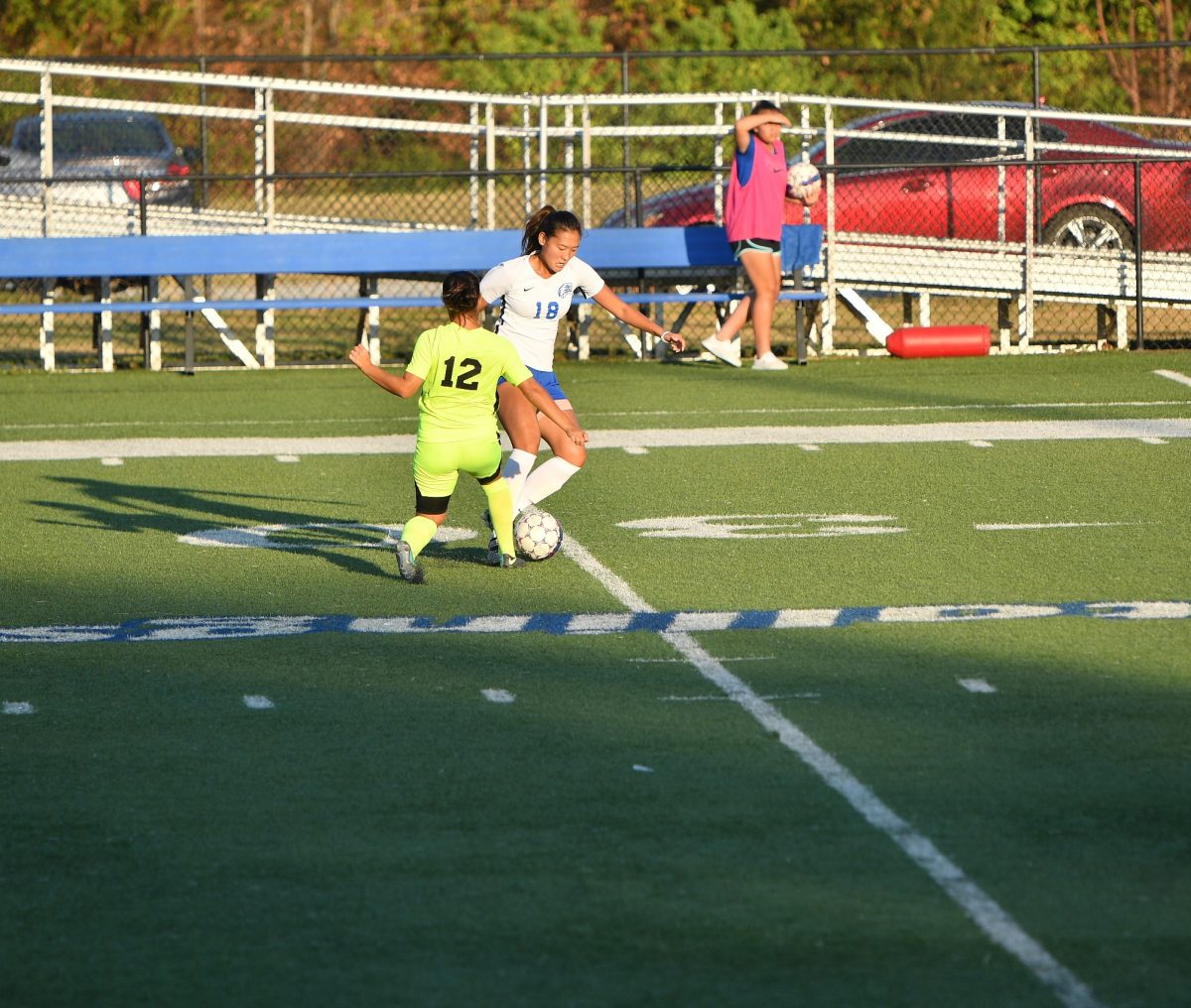 A resurgence of relevance transpired for the Faulkner women's soccer team this past fall, seeing a program which has been 37-77-7 since its last winning season in 2011 conclude the campaign 8-8-1. Leading the charge for Head Coach Pritchard Ndaira are two newcomers who resoundingly introduced themselves to conference prominence — Megan White and Nanako Omae.
White, a freshman goalkeeper from San Angelo, Texas, shattered the Lady Eagles' single-season record for shutouts with eight in her first term between the sticks. This tied the career record for a Faulkner women's soccer player and garnered her first team All-SSAC honors, marking the first time a Lady Eagle has been listed on the league's top team since 2011. 
"I was very surprised that I got something letting in [29] goals" White said regarding the postseason accolade. "It was quite a shock." 
The 29 goals allowed pales in comparison to the other statistics that leaped off of each match's box scores, however. The netminder stopped 117 attempts on target while stifling countless other attempts before they transpired into shots for a mind-boggling 80.1 save percentage–also a program record.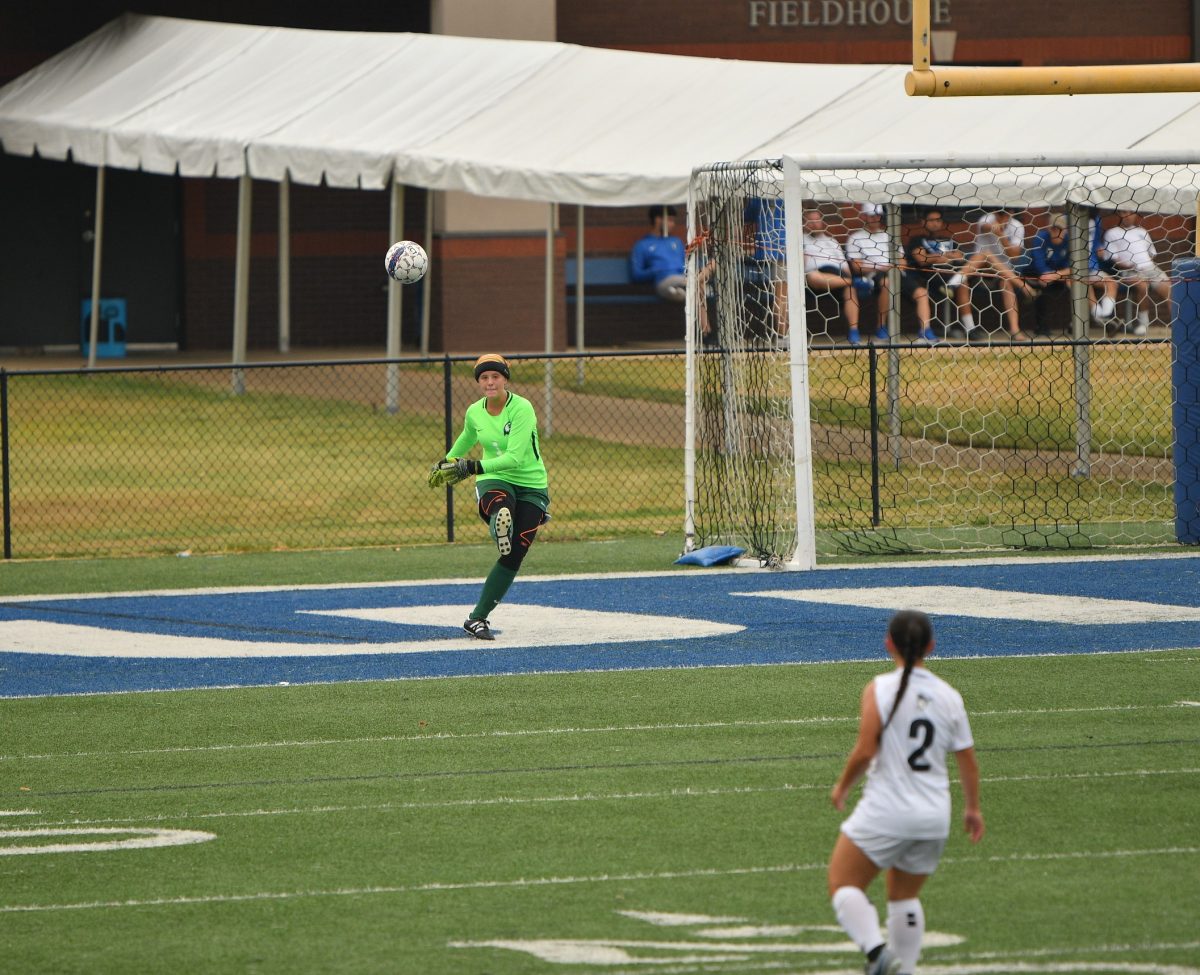 "Individually, I just want to get better. I broke a couple records this year, and I want to break them again. I want the Golden Gloves [award given to best goalkeeper]." 
White attributes her success to her parents dedication to developing her abilities on the field. "Living in Texas for soccer you have to drive four hours there and back just to play club and high school. My dad was my first coach. He taught me like a baseball player how to judge the ball. If it were not for them, I wouldn't be playing anywhere."
Despite growing up 6,568 miles apart, White and Omae received a similar parental push to be the players they are today.
"My dad was my first coach in elementary school," Omae said. Her dad held her to high standards even at a young age. "When I would mess up, he would make me run." The training inspired Omae to reach new heights and achieve all she has thus far. "I knew one day, I'm going to make him proud." 
A quick glance at her inaugural season in Faulkner blue proves that she achieved that goal. Her clinical passing led to 10 assists–tied for top on the team– and scored five goals in her first season in Faulkner blue en route to second team All-SSAC honors. In addition to the attacking prowess, Omae was a defensive force in the center of the park, forcing opposition to rely on creativity to advance the ball past her. Her award signified the first time since 2015 any member of the Faulkner women's soccer program earned second team recognition.
"I was surprised [to be named to the all-conference second team] to be honest, because we did not make the playoffs," Omae said. The Japanese midfielder aims high for next season. "It will be my last year so, of course, I want to be on the first team in conference.
"As a team we have to go to nationals," Omae stated.
Since the program's inception in 2004, the Lady Eagles have reached the national stage just once. The returning players are poised for such a run, proving that history doesn't define them and they can start a new tradition of national prestige.