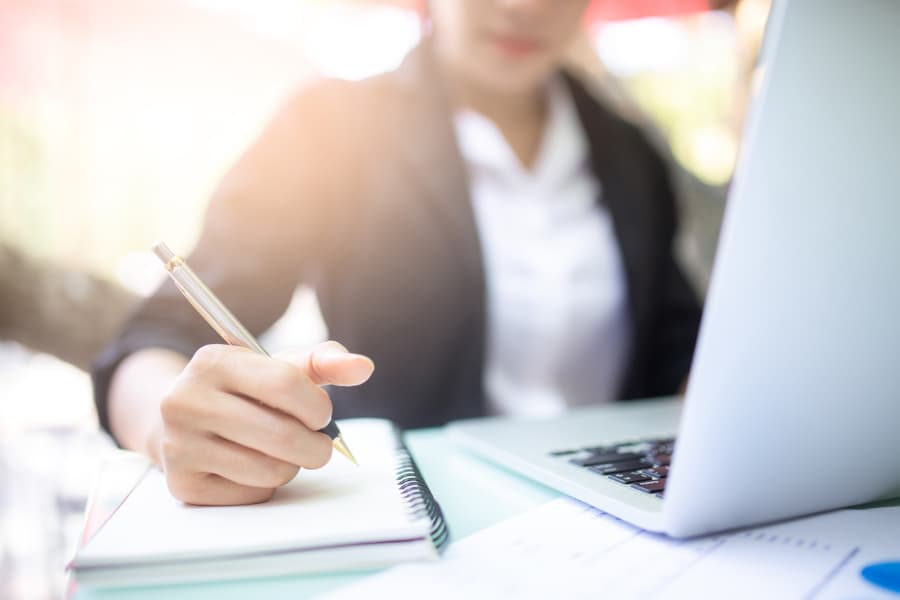 These days, it seems more and more universities are shifting to online classes, and for good reason – studying online has a lot of benefits. It's flexible, accessible from anywhere you have an internet connection, and doesn't require residency or a commute. To students who aren't used to the web-based format, however, adjusting to online studies can be a challenge. Faulkner University in Montgomery, Alabama, suggests these must-have online business studies supplies to help you get started.
Reliable Computer
The most obvious thing you'll need is a computer. While a desktop might be ideal if you're studying from home, consider getting a laptop for a device that's more versatile and easier to transport. Generally speaking, a computer that's appropriate for online studies will have the following:
Processor that's 2 GHz or faster
Memory of 4GB or more
High-speed internet capability
High-definition screen resolution
Also make sure your computer has the necessary software. Fully update both your operating system and your internet browser and consider what programs you'll need. The Microsoft Office suite is a necessity, as are Adobe Flash and Adobe Reader.
Technology Supplies
Accessorize your computer with a comfortable keyboard, mouse, and noise-canceling headphones. You should also invest in speakers and a webcam if your computer doesn't have them built in so you can participate in online discussions. Finally, grab a calculator for quick math, a flash drive to back up your files, and a printer with ink and paper.
Traditional Classroom Supplies
You might not realize it, but online classes still require some conventional tools. Plain, lined paper might be old-fashioned, but it gives you the ability to take notes without tabbing away from an online lecture. It's also easier on your eyes. For math and business classes, graph paper can be helpful. Also consider investing in the following:
Post-It notes
Index cards
Binders and folders
Page markers
Highlighters
Organizational Systems
You'll also need a reliable organization system. Everybody has different needs, so take a moment to think about what tools will help you best. A smartphone can do the job, but beware of its limitations and potential for distraction. Instead, consider a wall calendar, personal planner, notebook, or even a pinboard. Any of these options can help you organize your workflow and ensure nothing is forgotten.
Think about organizing your papers as well. Set aside a location to store your notes and printed resources and divide the spot with a stackable file rack, desk organizer, or some other system.
Dedicated Work Area
Finally, success with online studies requires a dedicated workspace, which should have the following characteristics:
Quiet: Ensure that no noise or activity going on nearby could distract you.
Comfortable: You'll want to avoid aches and pains when sitting for long periods.
Spacious: Have enough room for your computer, notes, textbooks, and supplies.
Organized: This will enhance your focus and make it easier to navigate through materials.
Exclusive: The space should be dedicated to schoolwork only ­– not another activity or pastime.
Enroll in Online Business Courses
Are you ready for online classes? Once you have all the online business studies supplies you need, it's time to enroll for classes. Faulkner University's online Bachelor of Science in Business program offers a well-rounded education that will help guide you to a successful career. Contact us to explore admission requirements, tuition information, and to find out if our business courses are right for you.