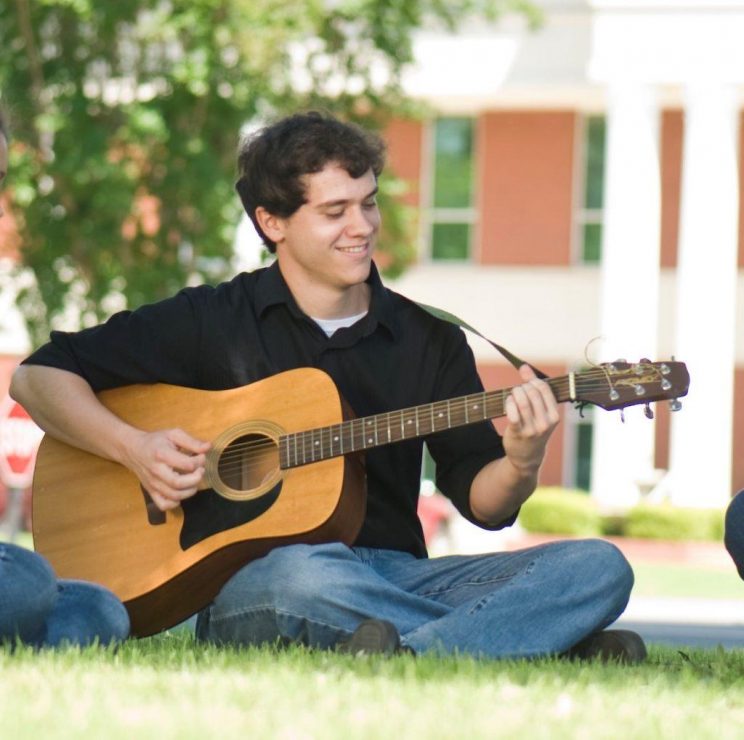 This is the time of year when Christmas songs are playing over the radio, Christmas movies are playing on TV and Christmas dreams are coming true.
One such dream came true for Faulkner University graduate Aaron Reynolds after he played a role in one of Hallmark's newest Christmas hits, Christmas Everlasting, which is scheduled to run again on November 29 at 7 p.m. Central Time on the Hallmark Channel.
Becoming an actor has been an aspiration of Reynolds' since the age of 7 he said. And although his role was an extra in the movie, you can clearly see him as a pedestrian walking down the street in one of the scenes.
"It's a dream come true for me. I've been a movie fanatic since I was a kid so I count it a blessing every time I get to work on a film set," Reynolds said. "I'm grateful to God for allowing me to be able to do what I've dreamed about for years. It always feels fulfilling to know you got to play a small part in the making of a major film/tv production."
Reynolds found out about the movie after working as a full-time extra on other productions in Atlanta with a casting company that was looking for background actors for Christmas Everlasting. Reynolds applied for the casting call and was booked to be included in the scene filmed in Covington, Georgia.
Christmas Everlasting stars Tatyana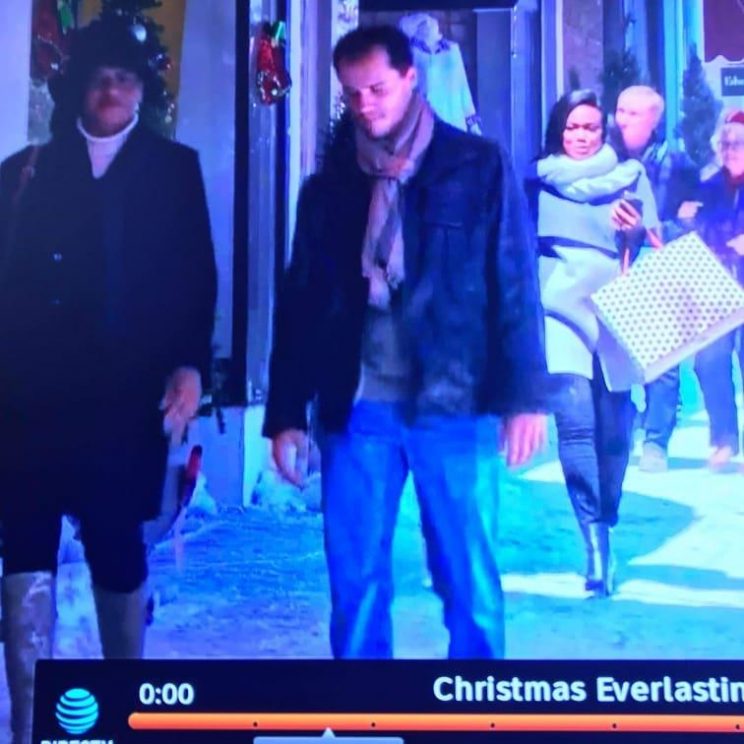 Ali, Dondré T. Whitfield, Patti LaBelle, and Dennis Haysbert and follows the story of Lucy who is made partner at her law firm, just in time for Christmas. However, when her sister passes away, Lucy returns home to learn the terms of the will, which of course involves a twist you'll have to watch to find out.
Reynolds was actually able to speak with lead actress, Tatyana Ali who plays the role of Lucy.
"Extras don't usually get to meet the main cast members so that was a neat experience for me," he said.
Reynolds has worked as a full-time extra for a year for different movies and TV shows such as the latest Tyler Perry film, Nobody's Fool and the upcoming Taraji P. Hinson comedy, What Men Want. In the latter, he plays a core background actor playing the role of a sports agent. He has also worked multiple time as an extra on The Walking Dead season 9 and Stranger Things season 3.
"My dream is simply to work in the movies. I enjoy being an extra, but I'd love even more to work behind the camera as a crew member," Reynolds said. "God has blessed me with opportunities to work on a few reality show film crews as a Production Assistant, and I'm very grateful for that as well."
Even before his stints in movies and TV shows, Reynolds was already making a name for himself creating and playing rock music with his band Blaster Burner Funk during and after graduating from Faulkner in 2016 with a dual Bachelor of Arts degree in Biblical Text and English with a Creative Writing emphasis. Blaster Burner Funk won first place and a cash prize at this year's Rock the Park competition downtown.
He is currently finishing his band's first 4-song EP, which is scheduled to be on all music streaming platforms before Christmas.
Check out his music on Spotify, iTunes, and Google Play under Aaron Reynolds, Blaster Burner Funk and All You Need.