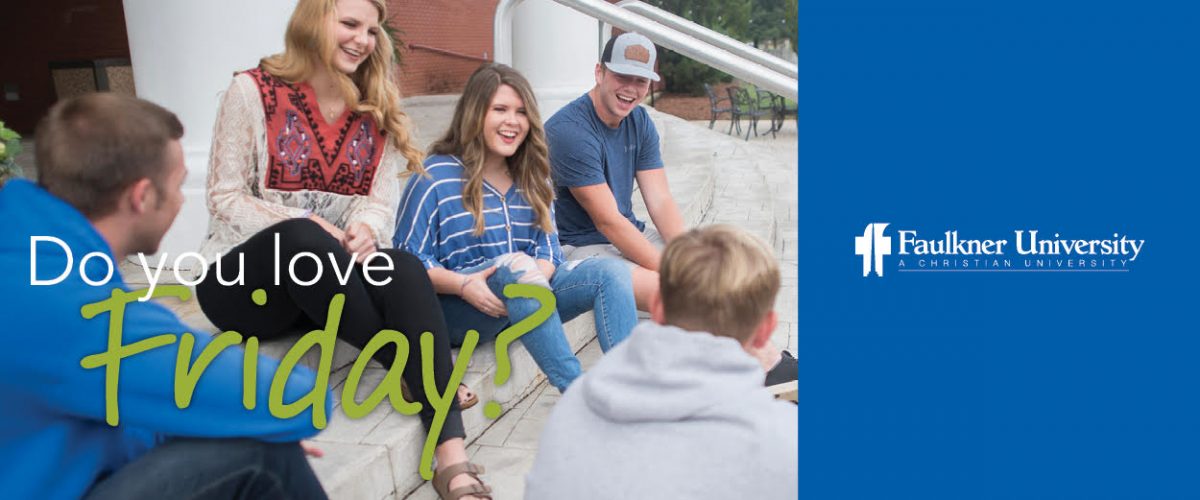 Are you interested in visiting Faulkner? Want to see our campus, visit with faculty, and chat with some of our students?
Join us for Faulkner Fridays!
At Faulkner University, we LOVE Fridays. Here's why:
We sing the Alma Mater together.
It is the start of the weekend.
There are always exciting weekend events in Montgomery.
WE GET TO SEE YOU ON CAMPUS!!!

We're offering even more chances throughout the year to come to Faulkner, so come see us!

SIGN UP HERE- www.myfaulkner.org
**Look below for schedule of events and upcoming Faulkner Fridays**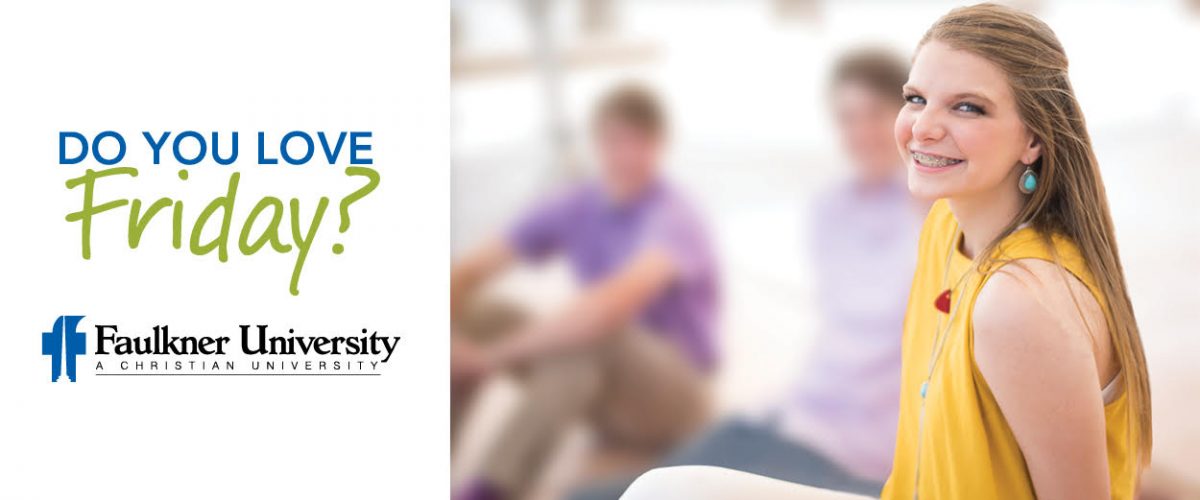 Schedule of events:
10:00 AM-Meet and Greet
10:30 AM-Chapel
11:00 AM-Take a tour of campus
11:45 AM-Have lunch in the cafeteria
12:30 PM-Tour Residence Halls
1:00 PM-Meet with faculty members and coaches
1:30 PM-Discuss admissions process and financial aid with an enrollment counselor
2:00 PM-Head Home
Location: Faulkner University- 5345 Atlanta Hwy. Montgomery, AL 36109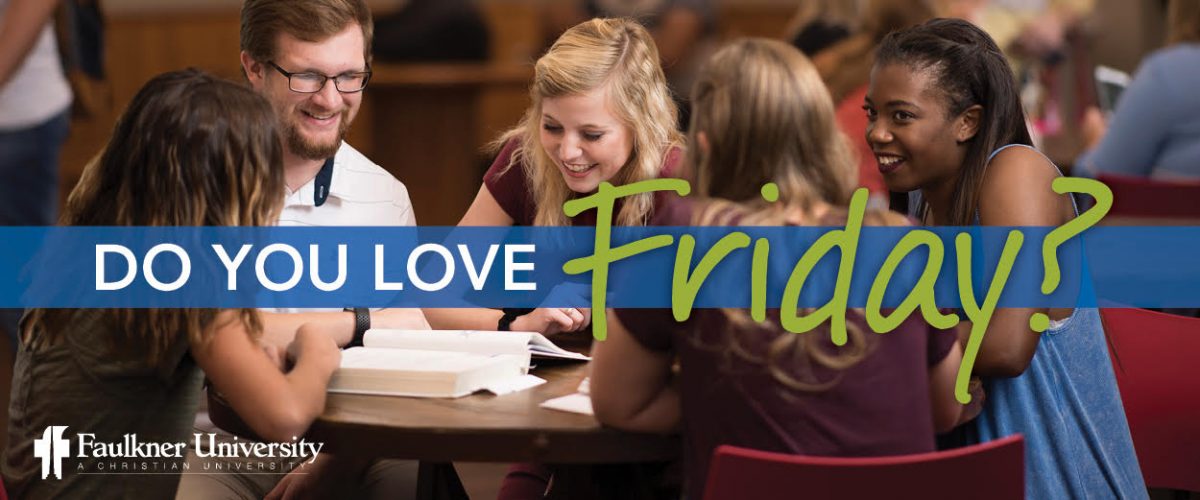 Mark Your Calendars! 2019-2020 Faulkner Fridays:
August 23
August 30
September 6
September 13
September 27
October 4
October 11
October 18
October 25
November 1
November 15
November 22
December 6
January 10
January 17
January 24
January 31
February 7
February 21
February 28
March 6
March 13
March 20
March 27
April 10
April 17