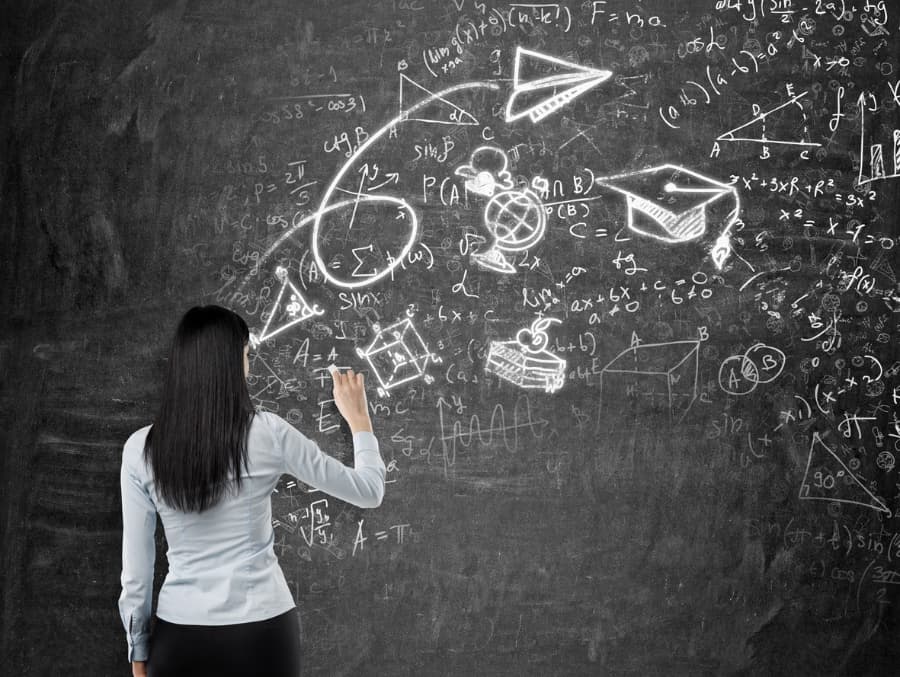 Before enrolling at an online university, be sure to do some research. Finding the right school for you can make all the difference in your experience and the outcome of your academic journey. Faulkner University has online classes, as well as campuses in Montgomery, Birmingham, Mobile, and Huntsville, AL. Here, we review some of the top things students should consider when researching to find an online college program.
Is Your Desired Program Available?
First, pinpoint the colleges that have the online degree program you want to pursue. This may seem fundamental, but it can really help you narrow down your choices. There are a wide variety of programs available to online learners across the globe. But the right one for you will pave the way toward the degree you want to earn in the concentration you'd like to explore. People looking to begin an online program can earn the following:
Associate degree
Bachelor's degree
Master's degree
Doctorate
If you're unsure about which program to pursue, discuss your options with an admissions counselor, adviser, or the faculty in your departments of interest. Like other staff members, they are dedicated to student success and can point you in the right direction.
It's also important to consider your goals after completing this program – do you wish to attend graduate school, as well? If this is the case, finding an online university that offers the graduate program you're aiming for can help streamline your undergraduate search in the long run. If you truly enjoy being a student at the school and it seems like a perfect fit, making sure it can provide what you need long-term is a great idea.
Tuition and Fees
While researching colleges and universities with online degree programs, be sure to do a cost analysis. Start by asking yourself these questions:
Which schools provide the most for my money?
What types of financial aid do I qualify for?
Does the college accept scholarships for online students?
Aside from tuition, what other costs may come out of pocket?
While you're gaining financial insights, be sure to check out the admissions requirements to see if there's anything special you need to know that pertains to your unique circumstances.
Is the Program Fully Online or Hybrid?
Students expecting to enroll in a fully online program should explore the particulars before starting. Some college programs are offered completely online, making it easy for students to learn from just about anywhere. However, others run on a hybrid schedule where some in-person attendance is necessary. This is especially true for medical programs with laboratory requirements and other hands-on work. Additionally, some programs require the class to attend at the same time to participate in discussions. Knowing these and other requirements before enrolling in a school that's miles away helps ensure it's easy for you to be on campus – or online – when you need to be.
Accreditation
Accreditation ensures that the education provided by the college or university meets quality standards. There are several accrediting agencies recognized by the U.S. Department of Education. Knowing that the school you're about to attend is regionally or nationally accredited can provide peace of mind. You can feel confident that the institution is reputable and upholds high academic standards across all programs.
For example, Faulkner University's institutional accreditation comes from the Southern Association of Colleges and Schools Commission on Colleges. The university also holds several specialty accreditations in different areas, such as:
Kearley Graduate School of Theology
Thomas Goode Jones School of Law
Education programs
Legal studies program
Speech-language pathology program
Transfer Credit Acceptance
If you've already put in some work toward your degree, why start over? In many cases, you don't have to. Several online universities and colleges accept transfer credits from other institutions. The number of credit hours accepted likely depends on the program you're entering, so be sure to explore this feature during your search for the right institution. Transfer students can inquire at the institution or search for this information on the college's website.
Is the Online University Rooted in My Religious Values?
For many students, finding a school with a rich religious foundation is important. There are many online universities with religious roots to choose from. This brings your experience as a student well beyond the virtual classroom and can help you make meaningful connections with like-minded peers through clubs, services, volunteer work, and other activities.
Students looking for an online university with strong Christian values should consider Faulkner University. Based in Montgomery, AL, our school provides a wide range of online programs and resources that help empower every student to succeed. Request info today.