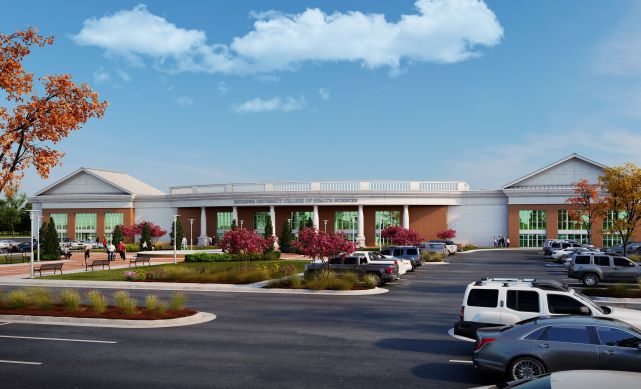 MONTGOMERY, Ala. – Faulkner University is very pleased to announce today the recent purchase of the Montgomery East Plaza Shopping Center, which will become the new site for the University's College of Health Sciences.
The date of the purchase was finalized on June 24, 2020.
Located east and directly adjacent to Faulkner's Montgomery campus at 5345 Atlanta Highway, the purchased property totals 151,000 square feet in store front property and a total of 13 acres of land. It does not include Hardee's, El Jalisco or Root Salon.
Negotiations for the property began last year following the move of Burlington Coat Factory to its current location in EastChase.
"The acquisition of this property provides a tremendous opportunity for Faulkner University to expand our institutional footprint and reinvest in our city," said Faulkner University President Mike Williams. "As we begin to reimagine this property, the first stage is to repurpose the former Burlington Coat Factory building. This facility will be transformed to house our new College of Health Sciences. The positive influence it will have on the community is astronomical."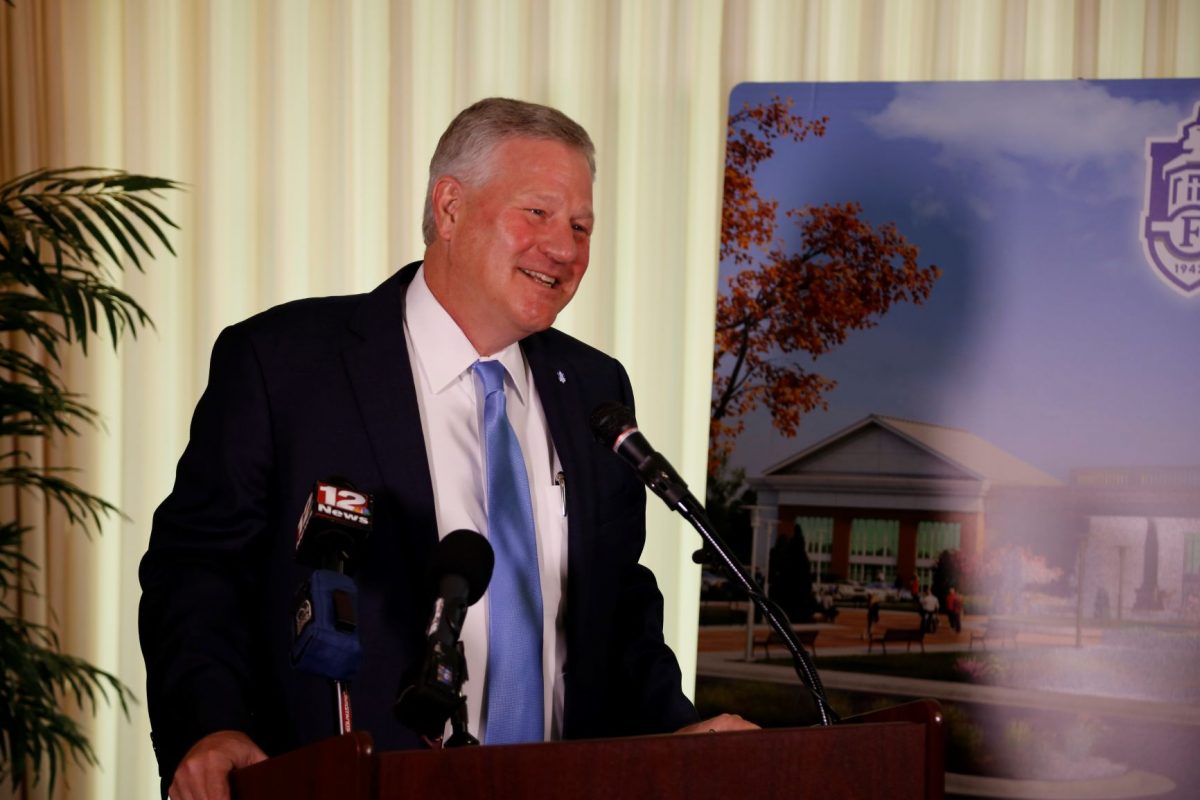 Renovations are scheduled to begin immediately to the vacant storefront section previously housing Burlington. Renovations will include all new frontage and signage, along with interior classrooms, offices and clinical labs. Subsequent renovations will be completed in phases.
Once completed, the facility will house all of Faulkner's health science programs including Speech-Language Pathology, Physician Assistant, Physical Therapy and Occupational Therapy. The Physician Assistant program will begin in Fall 2020, while Physical Therapy is scheduled to begin in 2021 followed by Occupational Therapy in 2022. 
Speech-Language Pathology, the first program of Faulkner's College of Health Sciences currently uses an off-site clinic which is open to the public and located on Woodmere Boulevard. That clinic, which is currently being rented, will move to the Montgomery East Plaza location. It will remain a public clinic and will continue to see patients free of charge. 
The first SLP cohort is set to graduate on August 8. They graduated and received their diplomas in the mail on May 1, however the ceremony, which would have been held on that date was postponed until August due to COVID-19.
The overall vision for the property and the Faulkner University College of Health Sciences is to create an interdisciplinary learning model for students and to offer the community a fully operational Autism Center.
The original concept was to construct an entirely new facility on Faulkner's current Montgomery campus. Nearly half the funds were raised for the project. However, once the property located next to campus became available, the opportunities for cost-savings and future expansion opened as well.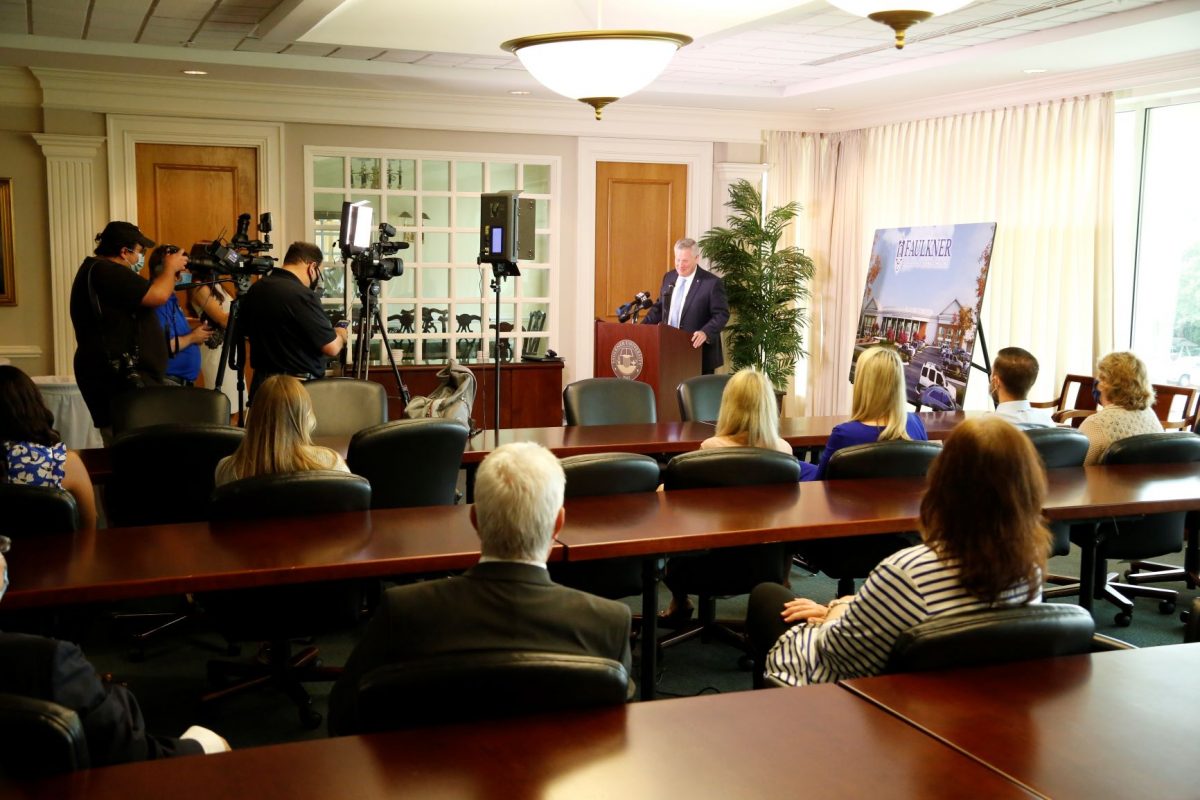 We cordially invite you all back to attend our Ribbon-Cutting event on the site at a later date. We will notify you of the event once the renovations are complete.
More College of Health Science news: FAULKNER UNIVERSITY OFFICIALLY ADDS PHYSICIAN ASSISTANT PROGRAM TO COLLEGE OF HEALTH SCIENCES WITH RECENT ACCREDITATION STATUS
Graduation from a physical therapist education program accredited by the Commission on Accreditation in Physical Therapy Education (CAPTE), 1111 North Fairfax Street, Alexandria, VA 22314; phone, 703-706-3245; accreditation@apta.org is necessary for eligibility to sit for the licensure examination, which is required in all states. Faulkner University is seeking accreditation of a new physical therapist education program from CAPTE. The program is planning to submit an Application for Candidacy, which is the formal application required in the pre-accreditation stage, on December 1st 2020. Submission of this document does not assure that the program will be granted Candidate for Accreditation status. Achievement of Candidate for Accreditation status is required prior to implementation of the professional phase of the program; therefore, no students may be enrolled in professional courses until Candidate for Accreditation status has been achieved. Further, though achievement of Candidate for Accreditation status signifies satisfactory progress toward accreditation, it does not assure that the program will be granted accreditation. 
The ARC-PA has granted Accreditation-Provisional status to the Faulkner University Physician Assistant Program sponsored by Faulkner University. Accreditation-Provisional is an accreditation status granted when the plans and resource allocation, if fully implemented as planned, of a proposed program that has not yet enrolled students appear to demonstrate the program's ability to meet the ARC-PA Standards or when a program holding Accreditation- Provisional status appears to demonstrate continued progress in complying with the Standards as it prepares for the graduation of the first class (cohort) of students. Accreditation-Provisional does not ensure any subsequent accreditation status. It is limited to no more than five years from matriculation of the first class. The program's accreditation history can be viewed on the ARC-PA website at http://www.arc-pa.org/wp-content/uploads/2020/07/Accreditation-History-Faulkner-U.pdf.