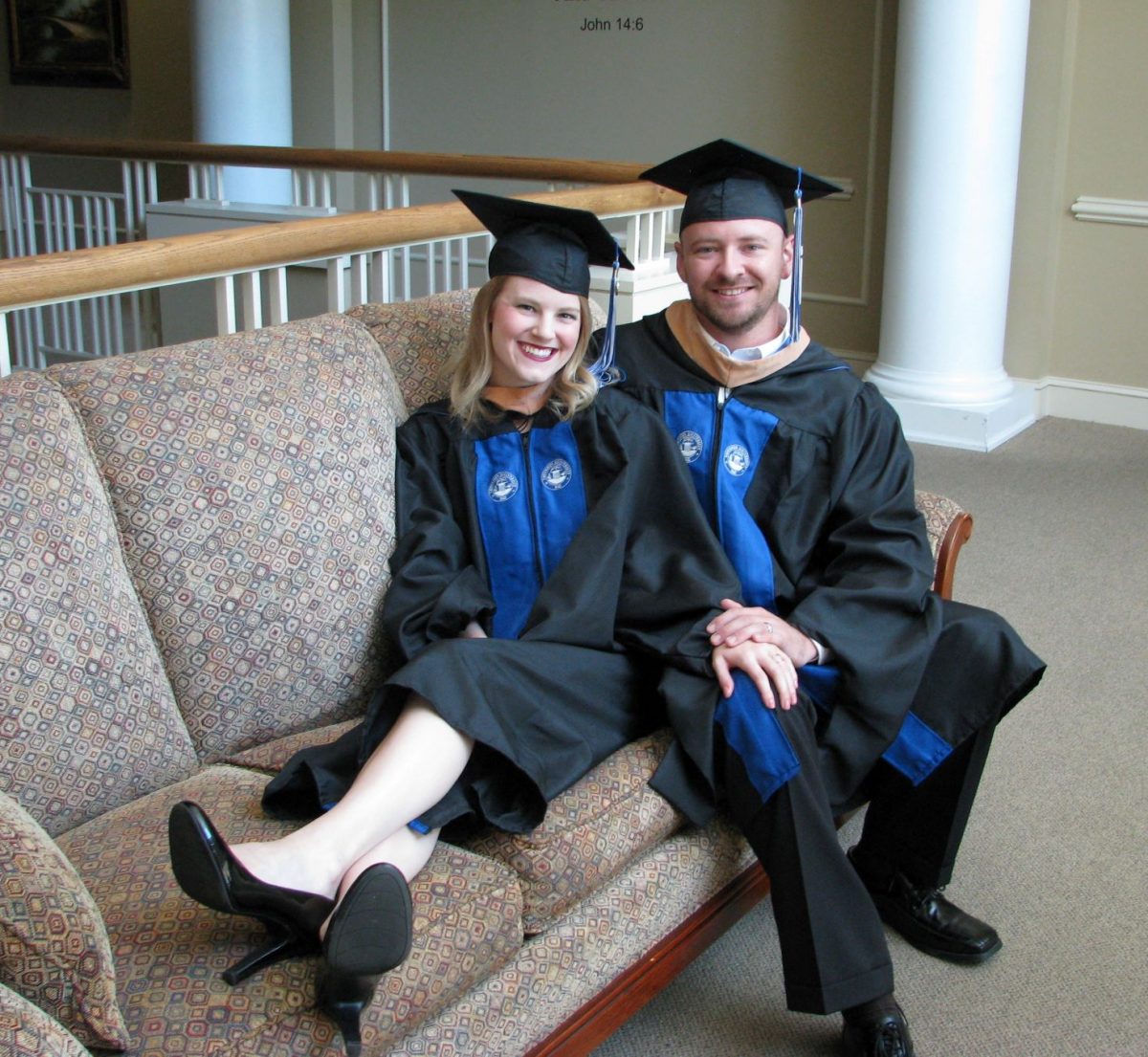 With her Master of Business Administration degree from Faulkner University, Devon Duffield got the boost she needed to transition to the Community College System Office where she currently works as a workforce development data analyst.
As a workforce development data analyst, she conducts labor market research to ensure the community colleges offer programs that will fill industry roles in Alabama. She is also the project manager for an ERP implementation across 23 college workforce departments.
She's one of three in her immediate family to earn an MBA.
"I think very highly of the MBA program at Faulkner and refer people when I get the chance. Faulkner's faculty and staff are great folks," Duffield said. "My husband and I both completed the program at the same time, so we were competitive with each other about grades and tried to make it as much fun as possible."
Duffield completed her undergraduate degree in Business Administration in 2015. She was inspired to pursue her MBA at Faulkner University after her father obtained his MBA and they were able to share that experience with each other.
Not only was the Master of Business Administration helpful to Duffield professionally, but the program was also flexible and easy to manage around her busy work and family schedule.
"The one year online format was the deciding factor," she said. "I wanted to continue to work full-time while in school. I knew I could handle anything for just a year. I liked that I could complete assignments flexibly, so that I could make time for other priorities."
Duffield also appreciated that the program's courses provided a global perspective, giving her a broader view of business, which helped her identify risks and opportunities in work projects.
To learn more about Faulkner's nationally ranked MBA program, visit https://www.faulkner.edu/mba
Want to share the story of your Faulkner MBA journey? Contact Rebecca Burylo at rburylo@faulkner.edu