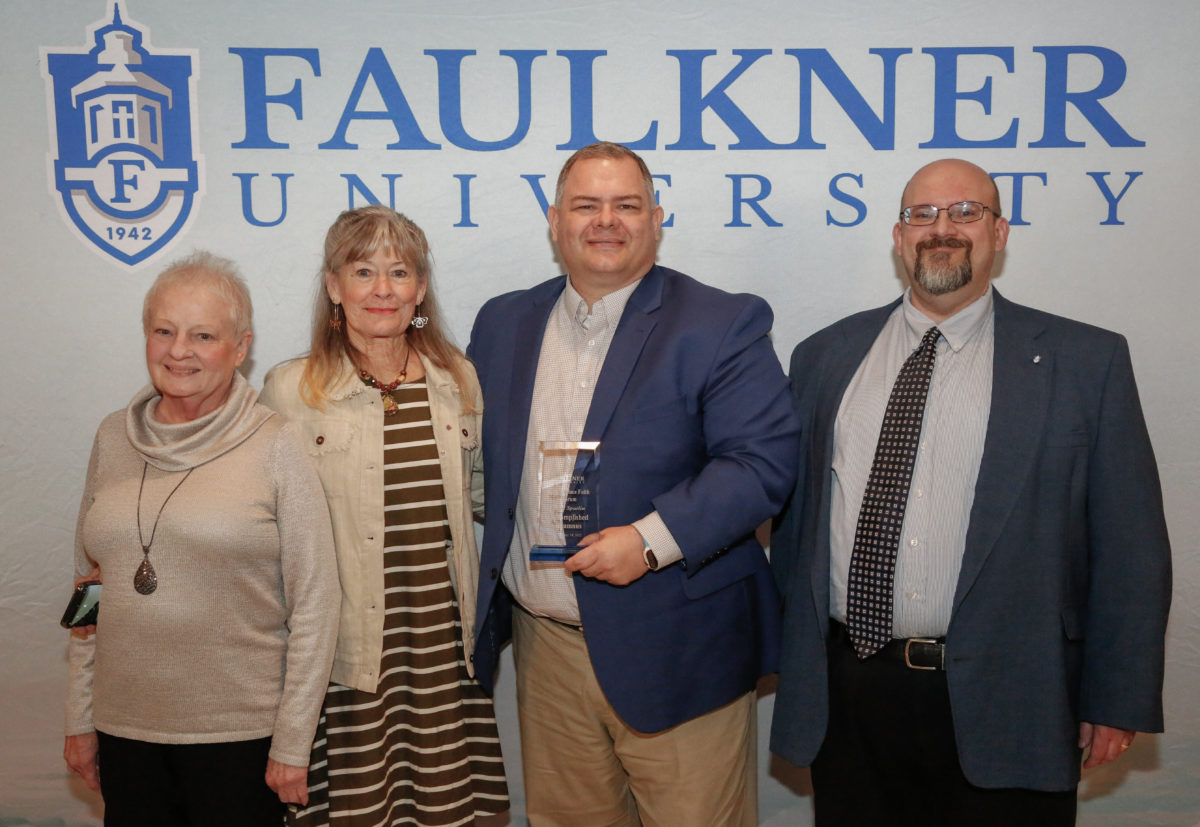 Making connections within the kingdom and with the community is how Faulkner alumnus Paul Spurlin serves his church.
Paul Spurlin is the Connections Minister at the Piedmont Road Church of Christ, in Marietta, Georgia and was honored at this year's Marketplace Faith Friday Forums as the Biblical Studies' Accomplished Alumnus. He earned his Bible degree from Southern Christian University, now called Amridge and a Masters in Ministry and Biblical Studies from Faulkner.
"I had some of the best professors and advisors in the brotherhood today. They opened my eyes and mind to all kinds of possibilities," Spurlin said. "The Giants of faith that I have had the chance to learn from in my undergrad all the way to my masters program. I am truly blessed and prepared to make the impact that I do today due to the relationships made."
In his current role as connections minister, Spurlin is responsible for all education at his church from infant to adult. He also assists with church involvement, youth group events and relationship-building through visitations and checking on members and community outreach.
Spurlin said his education from Faulkner prepared him well for his role in the church.
"I study more diligently and deeper due to the influences from my experience at Faulkner," Spurlin said. "I try to make sure the local Church and other ministries I'm involved with are excellent! If the work looks good and rewarding then others will want to be a part of it all."
Spurlin also serves as president on the board for Exposure Youth Camp & Ministry League, a non-profit organization that is an online and app resource that offers podcasts, teaching materials and an annual event for God's kingdom in May. Paul also served proudly in the United States Navy, during Desert Storm, Desert Shield.
Paul is married to Stephanie of 24 years, and they have a daughter, Laney who is 14 and a son Tyler who is 8.
"God has blessed me beyond measure with my wife, children and family and with the opportunities that the Lord has given me," Spurlin said. "I promote Faulkner in areas of ministry that I am involved with, Faulkner challenged me to dream big and to do everything with God in mind. And I am so thankful for it all!"