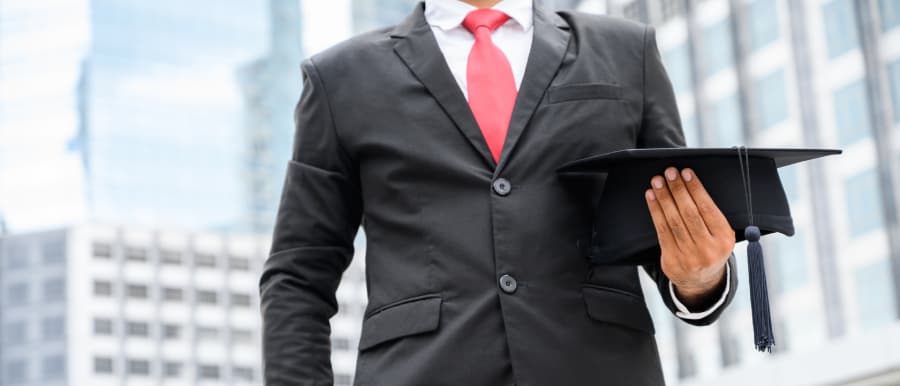 A Master of Business Administration (MBA) is considered to be one of the most sought-after qualifications of employers, not only in the United States but around the world. Yet when students begin to research their options, they discover there's more than an MBA to pursue. An executive MBA (EMBA) is just as attractive to employers, but which one is the right choice for you? Here, Faulkner University of Montgomery, Alabama, explores the difference between MBA and EMBA to help you make an informed decision.
Breakdown of an MBA Degree
MBA degrees are designed to equip students with the managerial, technical, and leadership skills they need to advance their careers into higher-level positions and earn more money. These programs also provide the opportunity to change industries, start a business, or become an entrepreneur. Regardless of the student's intentions, the curriculum exposes them to various aspects of the business world to make for viable candidates in a multitude of career tracks. MBAs cover the following areas and more:
Accounting
Business ethics
Economics
Finance
Marketing
Management
Organizational behavior
Traditional MBAs take about two years to complete. Beyond providing a valuable education, MBA programs also afford students the chance to expand their professional networks, often leading to new employment opportunities after graduation. What's more, students may be able to specialize in a specific area with their MBA, such as in finance or marketing.
The Executive MBA Difference
EMBAs feature faster-paced courses that are intended for business executives with at least five or more years of managerial experience. They provide the same beneficial networking opportunities as MBAs and cover similar topics but take an executive's education a step further by emphasizing the following:
Modern managerial practices
Quantitative reasoning in relation to marketing
Strategic thinking and decision making
Corporate operational strategies
Entrepreneurial practices
International issues that affect local business concerns
The format of every EMBA program varies, with some taking two years to complete and others held on a part-time basis. At Faulkner University, our EMBA program offers all classes online and has start dates for new students every five weeks. The degree requires 10 courses, which are each five weeks long and taken one at a time. If courses are taken consecutively, students can earn their EMBA in as little as one year.
Which Is the Right Degree for You?
Ultimately, the decision of whether to pursue an EMBA or MBA should align with your unique goals, experience, and existing skills. With that being said, here are a few key considerations to make when weighing your options:
Traditional MBA programs typically require students to attend on-campus classes on a full-time basis, making it tougher to maintain a job, care for children, and keep other commitments.
Flexible EMBA programs, like the one offered by Faulkner University, enables students to keep working full-time while earning their degree faster.
Many employers cover tuition costs for employees pursuing an EMBA or MBA. However, some will require employees seeking a traditional MBA to commit to spending a certain amount of time at the company following graduation.
To learn more about the difference between an MBA and EMBA degree, request information from the admissions department at Faulkner University. A representative can explain our EMBA program in detail and help you determine whether it's the right graduate degree for you.