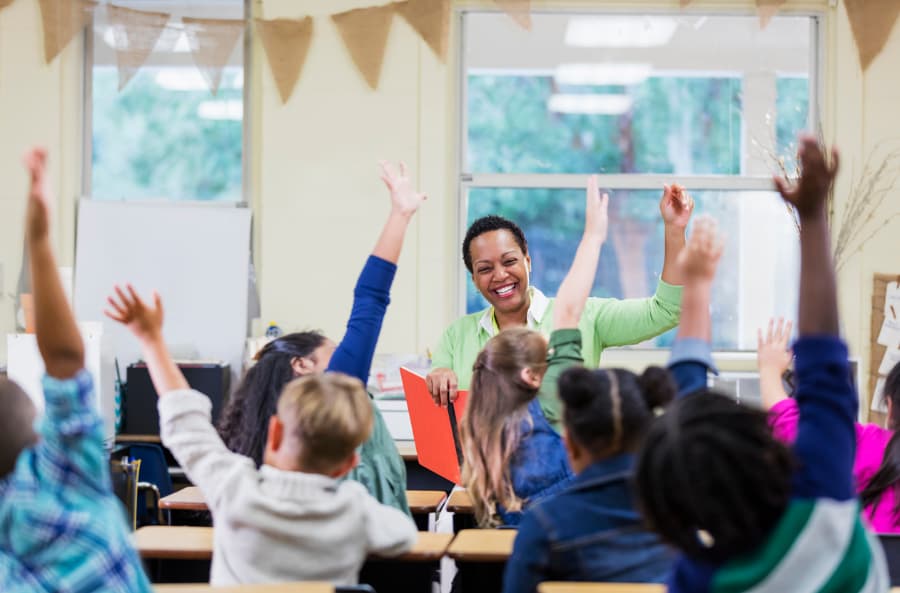 It's fairly common to complete a master's degree in education while working full-time. Even though you likely know several teachers who have done so, you may feel overwhelmed by the prospect. A Master of Education degree is a major project and teaching is challenging work. Fortunately, it's feasible for students who choose the right program. Faulkner University in Montgomery, Alabama, offers tips to help you succeed while teaching and working toward your master's degree online.
Every Minute Counts
Study sessions are essential, but they don't need to be long. Check your schedule for any small blocks of time that aren't being used for teaching. These might be your lunch break, some downtime during your class recess, or fifteen minutes between the morning meeting and the start of the school day. These small breaks are perfect for reviewing your notes, participating in a discussion, or asking an instructor for clarification. Everything you accomplish will help lessen your workload at the end of the day.
Plan Ahead
Of course, it's hard to use any amount of time effectively if you don't plan ahead. When you're teaching and studying simultaneously, an effective time management plan is essential. Keep a planner and schedule the time you'll spend on studying, school projects, lesson planning, meetings, and all other commitments.
Planning ahead isn't just for keeping track of your work and study hours. You should also make time on your schedule to take breaks or do necessary tasks like cooking or laundry. If you don't plan for it, you might find that it won't happen.
Take Breaks
Speaking of breaks, take them! They might seem like wasted time, but they're more important than you realize. Even a brief break is a chance to step away from your duties to relax, take a walk, and clear your mind.
When you can spare the time, take longer breaks too. Take a Saturday or Sunday off to relax and give yourself some space from your studies. You'll return to work the next day feeling refreshed and ready to jump back in.
Do Double Duty
Another way to save time is to combine your studies with your teaching. There's a good chance your master's degree work will require you to design a curriculum, lesson plan, or in-class activity. Whenever possible, aim for your school project to serve your current classroom goals. You'll be able to use the same material for your studies in the classroom and save the time you'd otherwise spend on planning lessons.
Stay Passionate
Finally, stay focused on what makes you passionate about your chosen career. Make a list of reasons you chose the teaching profession and talk to friends and family about why you're pursuing further education. This can help you stay motivated and remember why you're working so hard. And don't forget the personal reasons you're working on a master's degree, like a sense of accomplishment and a better life for your family. Keeping your goals in mind will give you the energy needed to keep going.
Study Online with Faulkner University
There's no denying that teaching and working toward your master's degree online will be hard work. Yet with careful planning, regular breaks, and the passion that brought you to teaching, you'll find your goals are in reach. At Faulkner University, we understand the challenges of teaching full-time and earning a degree. That's why we offer several online master's programs in education, including a Master of Education in Curriculum and Instruction, a Master of Education Alternative A, a Master of Education in Elementary Education, and a Master of Education in School Counseling. To learn which is best suited to your needs, request more information today.