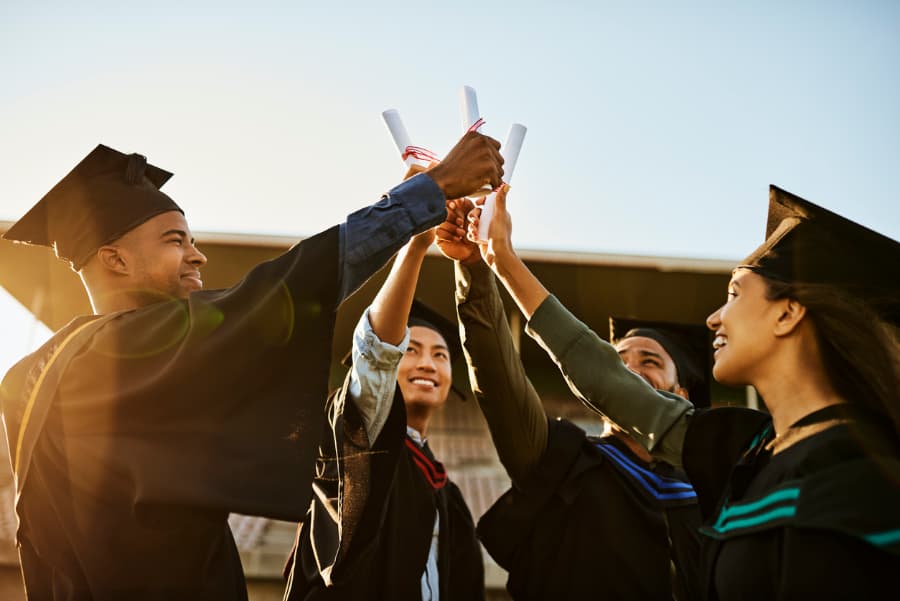 Most professionals perceive higher education as a path to expand their career options and enhance their business skills. In many cases, they pursue a Master of Business Administration (MBA) degree to begin a rewarding career path. Getting an MBA program can highly benefit your career.
However, several options and learning paths are available under the MBA umbrella. One such program is the Executive Master of Business Administration (EMBA). Faulkner University, a Christian liberal arts university based in Montgomery, Alabama, offers an online EMBA program designed to be convenient for leaders and executives with significant managerial experience. The program can be completed in a year.
What Is the Difference Between an MBA and an EMBA?
A Master of Business Administration is a graduate-level business and management degree that emphasizes leadership and management skills. By obtaining this degree, you can acquire the skills and knowledge necessary to advance your career, transition to new industries, or even start your own business. Full-time MBA candidates usually attend school full-time and typically do not have time to work full-time while pursuing their degree.
Executive MBA programs are designed for leaders and executives with significant managerial experience. Since most students in these programs are working professionals, they need a flexible program, like the online program at Faulkner University. Students should expect a faster-paced learning environment. They can combine the skills gained from an EMBA with their previous work experience to maximize their impact on the job.
Skills Taught in Our EMBA Program
Students who complete this degree program will be equipped to begin their career journey in the business world. Studies include:
Modern management practices
Finance
Decision-making
Marketing
Quantitative reasoning
Strategic thinking
Corporate operational management strategies
Effects of international concerns on local business
Information systems
Entrepreneurial practices
What Can You Do With an EMBA?
Earning an EMBA allows you to lay the groundwork for a new career or prepare for better, often higher-paying opportunities with your current employer. You also can gain functional job skills and well-recognized credentials, which can make you stand out for recruiters and hiring managers in various fields.
Potential Career Paths
Graduates with an MBA can pursue various career paths, including chief marketing officer, chief information officer, chief financial officer, and logistics director. In contrast, EMBA students often are identified by their employers as potential leaders within their organizations and thus pursue the degree to enhance their current positions. Some employers may assist with tuition costs or reimburse professionals for their EMBA degree in such circumstances. Students who complete EMBA programs can fill positions such as chief executive officers, human resource directors, and senior data analysts.
EMBA vs. MBA Earning Potential
Most MBA and EMBA graduates often expect a high income after graduation. According to the U.S. Bureau of Labor Statistics, EMBA graduates employed as chief executives earned a median salary of $179,520 in 2021. The agency also reports the median annual salary for MBA graduates was $97,970.
Admission Requirements for our EMBA Program
MBA and executive MBA programs have high admission requirements, which vary by institution. For the online executive MBA program at Faulkner University, the requirements are:
A completed graduate application
A bachelor's degree from a regionally accredited university with a minimum 2.5 GPA
Any official transcripts from all the institutions you've attended
A resume with relevant education and work experience
Since executive MBAs usually are for students who have already established their careers, it's important to have an updated resume that shows your growth as an employee and your applicable experience. Additional requirements may apply.
Start Your Executive EMBA at Faulkner University
EMBA programs are highly beneficial and can lead to prestigious careers in the corporate world. At Faulkner University, our online EMBA program offers students flexibility and allows them to build crucial skills and competency in critical areas such as business strategy. We also offer other programs at our Huntsville, Montgomery, Mobile, and Birmingham campuses, as well as online. If you are ready to learn more about our programs, apply for our online EMBA program or request information to get started.