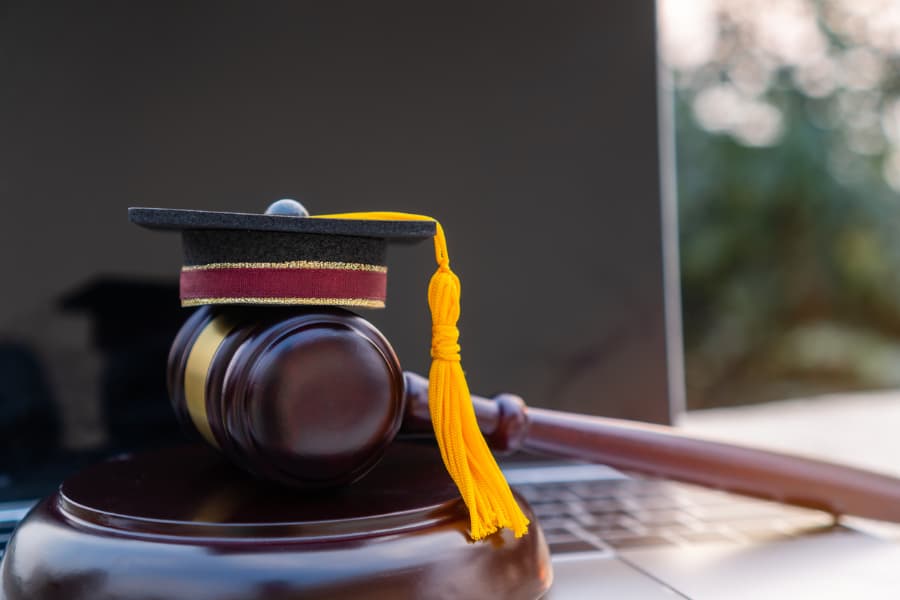 Are you looking to enter or advance your career in the growing field of criminal justice? Though it's a wide field filled with varying job outcomes, there are a few skills you can master online that are essential in any criminal justice position. Whether you're passionate about in-field investigation or research and analysis, Faulkner University's Bachelor of Science in Criminal Justice can give you the experience to pursue a rewarding career. Here are the top skills our graduates take with them to find success in the criminal justice field.
Literacy Skills
You may know that lawyers and paralegals work extensively with legal documents when researching and preparing cases, but strong reading and writing abilities are a huge asset to anyone entering criminal justice. Employers seek high verbal skills among all professions in the field, including investigators, analysts, and officers. In almost any role, you'll be responsible for interpreting and creating clear, detailed documents, records, and reports that deal with sensitive legal cases. The assignments you'll complete in Faulkner's online program will prepare you for future work, where potential employers seek job candidates who can interpret policy and write reports with fluency.
Interpersonal Communication
In most criminal justice careers, effective speaking and listening skills will be a vital part of your job responsibilities. One-on-one interactions with both colleagues and members of the wider community are an everyday task for every criminal justice professional, from police officers to attorneys. In many cases, you may need to address a larger audience of people, such as a courtroom or your local community. Attentive listening in all these situations is an important part of effective communication, both for observing those around you and making your community feel heard by the law. Practicing those skills with exercises and online interaction can prepare you for the extensive communicative tasks you'll perform as a professional. Advanced interpersonal skills can also quickly demonstrate your potential to employers, as person-to-person interaction forms such a large part of this field.
Decision-Making
A career in criminal justice demands a lot of responsibility. Your actions can directly affect people's lives and change your community, and you might find yourself in situations where you must make tough decisions quickly. You can prepare yourself for these high-pressure situations by developing your critical thinking skills. Online study will present you with challenging problems that test and hone your decision-making abilities, giving you the analytical tools you'll need for work after graduation.
Applying Ethical Standards
We look to criminal justice professionals as guides in our legal system. Given the authority and responsibility these roles hold, some of the most sought-after skills include an understanding of legal ethics and the ability to apply that theory to professional practice. Since you'll serve as an example for others to follow, you should have the foundational knowledge to make decisions in balance with ethical standards. Learning the theory, practices, and precedents that make up legal ethics will be your first step to acquiring this skill. Later, your assignments will challenge you to use that knowledge to inform your responses, preparing you to start applying legal ethics on the professional level.
Master Your Skills
If you're preparing for a future in criminal justice, you can give yourself a head start by gaining the skills you'll need most to excel at your job. Whether you're advancing a career or beginning a new one, online study can set you up with the tools to succeed. Contact us to learn more about how an online degree can help you hone your talents into the highest priority criminal justice skills, or apply today to advance your career with a faith-based education from Faulkner University.