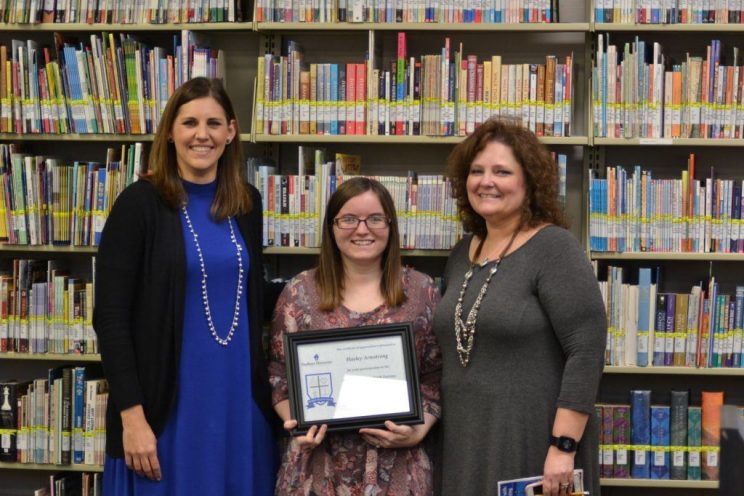 Hayley Armstrong ('16) found a rigorous program, success and faith while studying at Faulkner's College of Education. The Montgomery Public School (MPS) elementary teacher came back to her alma mater this year to speak to and encourage current students during Homecoming Weekend's Marketplace Faith Friday Forums.
A wife and an educator, Armstrong graduated from Faulkner in 2016 with a Bachelor of Science in Elementary Education and is currently in her second year of teaching second graders at Thelma Smiley Morris Elementary School. She is working to finish her Master of Elementary Education degree from Faulkner this year.
She talked to students on the strategies they could use in the classroom to encourage student learning and motivation. She shows her students the same level of care that she received as an undergraduate student at Faulkner.
"I decided on Faulkner because of the Christian environment and small class size," Armstrong said. "I knew I'd get a good education. I loved my experience at Faulkner because of the supportive professors in the College of Education. The rigorous curriculum at Faulkner helped me to become a successful professional while also maintaining my faith. Respecting God has made me duty-driven, and being duty-driven has prepared me for my teaching career."
Armstrong lives with her husband Zach in Millbrook, Alabama.