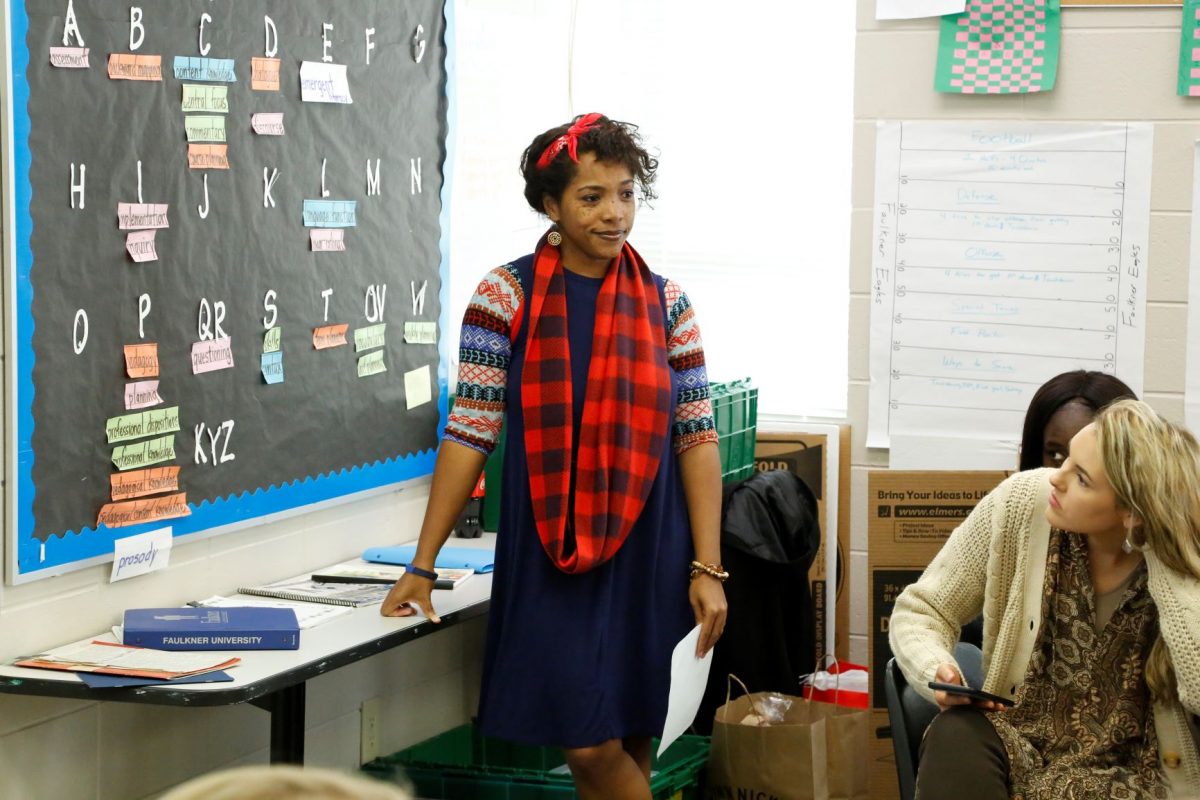 Katrina Hayden found that her education from Faulkner University, although challenging at times, has served her well in her own classroom.
Now a third grade teacher at E.T. Davis Elementary School in Montgomery, Hayden has taught in Montgomery Public Schools for 12 years since graduating with her Elementary Education degree from Faulkner's College of Education in 2007.
Hayden recently returned to Faulkner's campus and joined other College of Education alumni to speak to current students at the University's annual Marketplace Faith Friday Forums. There she was able to provide education majors with professional advice and confidence as they embark on their teaching careers.
"At the time I was a student, it seemed that the load of work was too much, but now in my career as a teacher, that load has helped me to balance classroom management and organizational skills," Hayden said. "Faulkner did not teach me everything I needed to know in my career, but Faulkner gave me the tools necessary to further my abilities in my career."
During her time as a student, Hayden was able to confidently talk to her professors and adjuncts about any questions or concerns she had. It was that encouragement that built up her confidence in her career choice as well as her Christian faith.
"The education I received at Faulkner allowed me to seek out questions of my faith that re-emphasized that God is my teacher and is my everything. I cannot accomplish any successes in life without God, and I cannot overcome any struggles in life without God as well," Hayden said.
At Faulkner, Hayden was a member of the Lady Eagles Volleyball team, Kappa Delta Pi Education honor society, a work study student for the College of Education, a member of Who's Who and a member of the Diversity Committee. While a student, she also hosted a Bible study for Faulkner girls called Redeemed Princesses.
Katrina has taught in Montgomery Public Schools for 12 years. She first taught at Dannelly Elementary School and then at Highland Gardens Elementary before teaching at Davis Elementary. She has won numerous awards such as the High Stepper Coordinator, Model and Master Classroom Accelerated Reader teacher, DIBELs Team, PBIS Support team, Instructor for MPS Summer Professional Development and Teacher of the Month numerous times.
She has also mentored Faulkner interns and enjoys time with her Alma Mater.