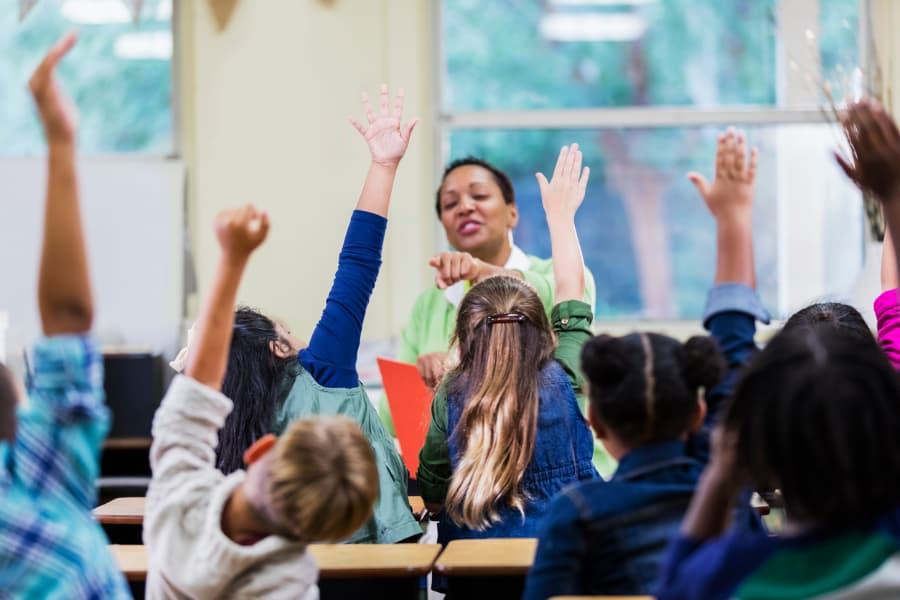 Deciding to become an elementary educator is an admirable feat, as teachers are responsible for nurturing the knowledge and development of children throughout their education. Yet, how does a teacher decide what age group or subject to focus on? Focusing your elementary education degree in a specific area can help you become the kind of teacher that inspires students to love learning. Here, Faulkner University offers some advice for deciding which direction to pursue.
Think about Age Groups
At times, people seem to refer to elementary school as a one age group. Yet, recognizing the nuances between different elementary-aged children is crucial, which is why envisioning yourself teaching your desired age group is an important first step.
Perhaps you've always had a knack for connecting with younger kids – in that case, you might want to focus your study on preschool and younger elementary students. Similarly, if you feel more comfortable instructing older kids, Grades 3 or 4 might be a better choice.
Consider the Skills You Want to Teach
Once you've targeted an age group you'd like to work with, you can narrow that field down further by considering the skills you'd like your teaching to focus on. Budding elementary educators most likely know that while a third and fourth grader might seem similar in some ways, the skills they are building upon vary. For example, if you're passionate about encouraging kids' thinking skills and maturity, fourth grade might be for you. If helping encourage children's development through structured play seems more enjoyable, you may be interested in teaching at a first- or second-grade level.
What Subjects Do You Enjoy?
Luckily, most elementary school teachers are responsible for multiple subjects, so there might not be as much need to parse over details here. However, if you should find yourself landed with the decision to decide what to teach, you can employ some familiar tools of thought.
Initially, you might want to consider what subjects excited you most in school, as teaching something you enjoy can help to inspire student participation. If you're still on the fence, consider observing a class. Inspecting how teachers and students interact about a subject you're interested in might spark an untapped interest.
Take the Job Market into Account
Though every prospective teacher is encouraged to seek employment in the grade level or subject in which they can excel, employability should also be considered. For example, if you had your sights set on educating preschoolers but your state or county is seeing an abundance of need for late-elementary educators, you may want to consider taking that route. Likewise, if you are just as comfortable teaching math as you are science, for instance, consider which type of teacher is in greater demand in your community.
Pick an Elementary Education Path with Faulkner University
Narrowing down your educational path is an important step in the process of becoming a teacher. Whether you see yourself excelling at encouraging preschoolers' growth or helping older kids learn multiplication or history, choosing your niche will help you become the best teacher you can be. Located in Montgomery, Alabama, Faulkner University offers a Bachelor of Science in Elementary Education, as well numerous other education degrees, which will help to get you on the path to achieving your teaching goals. To learn more about focusing your elementary education degree, contact us today.