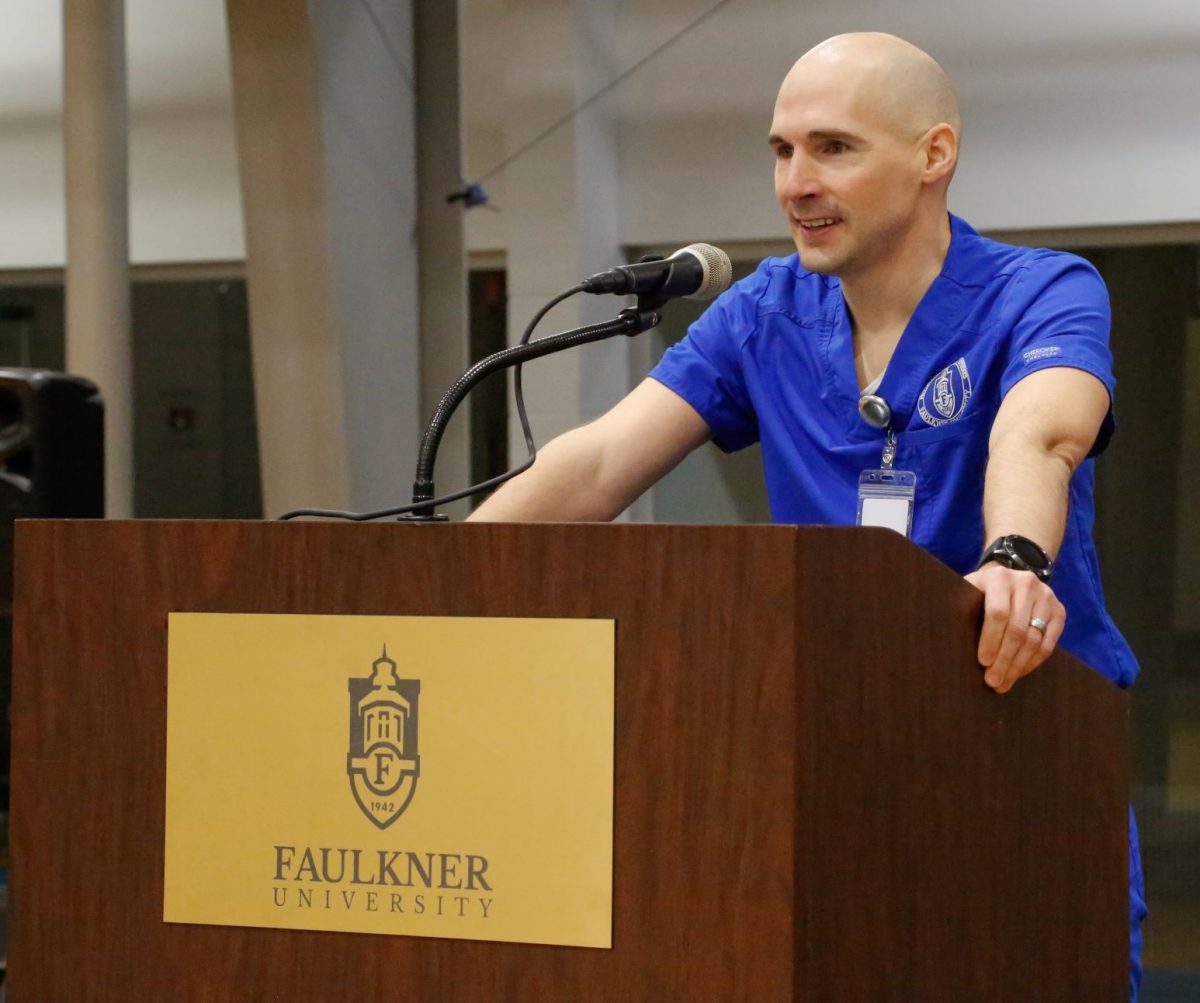 As the nation continues to battle COVID-19, the generosity of Faulkner's supporters are more important now than ever before. More than 70 business men and women, local leadership and Faulkner faculty and staff who make up the President's Circle were honored at an annual luncheon on February 18, 2021 as a way to thank them for their continued financial support of Faulkner's mission and its new College of Health Sciences.
It was not only an opportunity for President Circle members to hear updates concerning Faulkner's new College of Health Sciences, but was a chance to hear directly from Jordan Bennett, one of 35 students enrolled in Faulkner's new Master of Science in Physician Assistant Studies (MS-PAS) program, which began in October 2020.
Bennett comes from Oregon where he works as a certified athletic trainer and is currently living in Montgomery with his wife and three young children as he completes the 27-month long PA program.
However, when he first began the program in October, his family was still in Oregon, his mother was suffering severe health issues and he felt helpless and alone. It wasn't very long until he was welcomed by the other PA students and Faulkner's faculty and staff who uplifted him in prayer.
"It's a blessing to be here," Bennett said. "We have faculty here who support us not just academically but spiritually as well. Last semester was a very trying and challenging time for me. I felt like an island. But being here at Faulkner University, there's a spirit here that's different. I know that there are people who are teaching me, but they are also here to support me and here to lift me up. I know that my instructors prayed for my mother. I know that my classmates prayed for my family. Faulkner is not just an academic institution, it's a spiritual family and that is priceless."
"Without all of you this program wouldn't be possible," he add. "We wouldn't have this beautiful building, this College of Health Sciences facility and I'm truly grateful for that."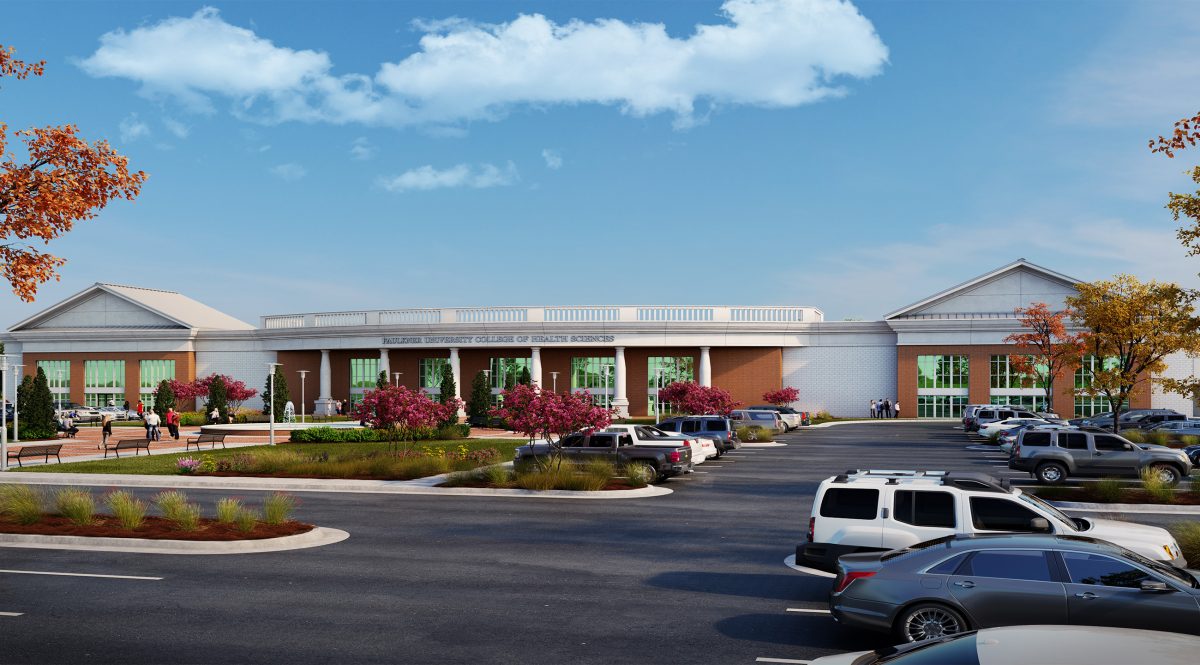 In June, Faulkner announced the purchase of the Montgomery East Plaza Shopping Center located adjacent to Faulkner's Montgomery campus. It included the former Burlington Coat Factory building, which is currently being renovated to become the new site for the University's College of Health Sciences programs.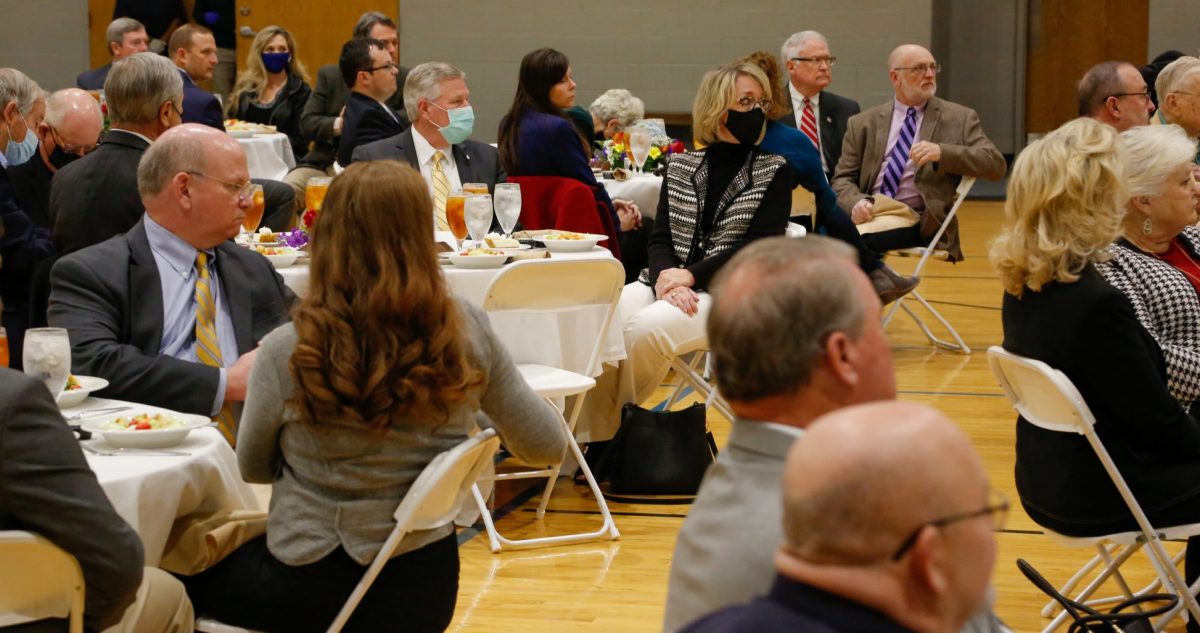 "Renovations are going great! Our first phase of construction is about 47,000 square feet and it is scheduled to be completed by mid-March," President Williams said. "We are in the middle of raising funds for the phase two portion. We're really excited about this new facility and it's going to be a fantastic addition to the campus."
Those who give $1,000 or more over the course of one year are automatically a part of the President's Circle. They also have an opportunity to talk directly with Faulkner University President Mike Williams, ask questions, share concerns and have their voices heard.
There are no dues or obligations to join the President's Circle. It is simply a conduit for President Williams and University leadership to inform members about exciting new achievements, events and developments happening at the institution.
"We appreciate you for your loyal service and your loyal generosity for Faulkner University," said Dr. John Tyson, Vice President of University Advancement. "If it were not for you the gifts that you give to the university we would not be in business. We would not be able to provide the quality Christian education that is available here for our students."
For other ways to give, visit www.faulknerheritage.org