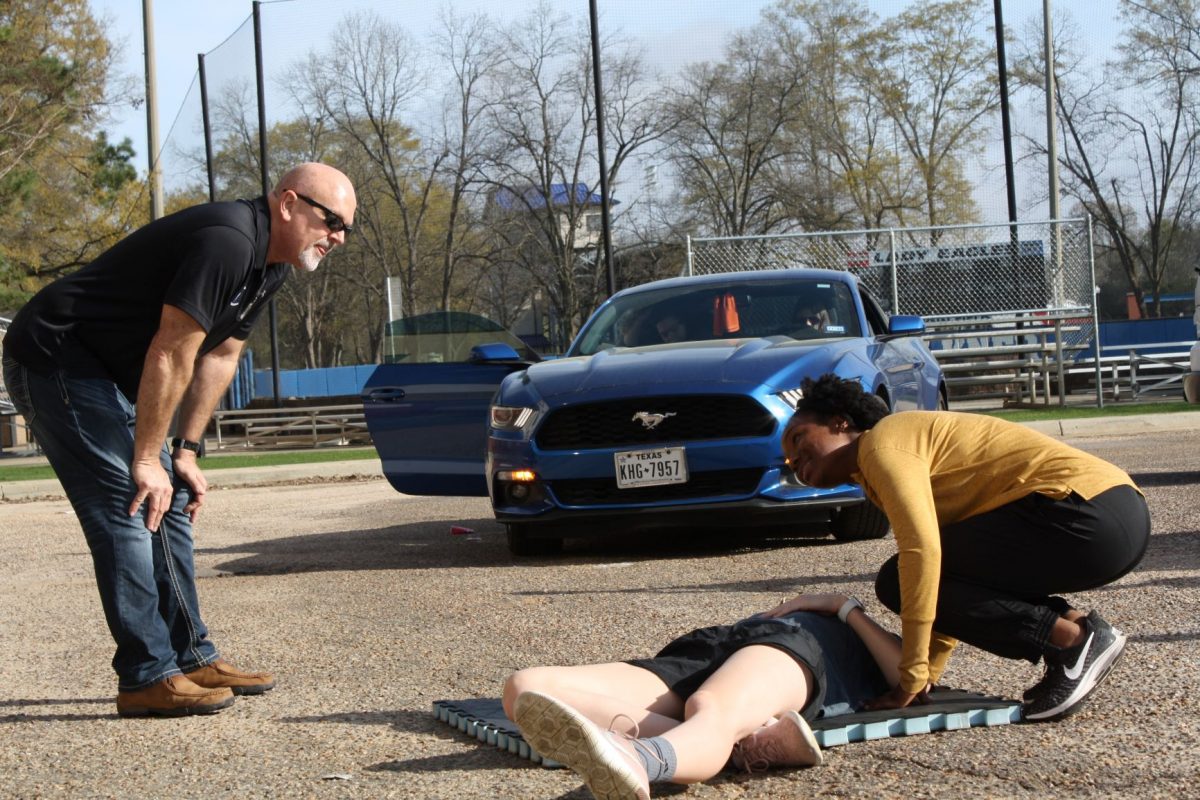 One by one students studying Kinesiology and Exercise Science left their class in the multiplex this morning to find one of their peers lying "unconscious" in the middle of the parking lot.
To their left, a blue Mustang was coming around a curve. That's when they had to step into action.
It was all part of Professor Billy Buchanan's First Aid- CPR class to teach students how to respond as trained First Aid providers. A staged and cordoned off area of the parking lot was used to play out the demonstration.
"They don't know what the scenario is going to be so when they come out, they have to look around, assess what's going on and then respond appropriately in order to care for the victim," Buchanan said.
When students came out, their immediate reaction was to go to the victim, however once they spotted the car coming toward them, they turned to call out and put up their hands in order to stop the vehicle. Some even went as far as to ask the driver to shut off the engine. After they told a bystander to call 911, students quickly turned to the victim to check their responsiveness and look for signs of breathing.
"The point of setting up a scenario like this and using a real person as our victim, a real car and a real setting is to test what they would do in a real-life setting. How would they respond under pressure? When they feel anxious?" Buchanan said. "What I was really looking for today was having them stop the oncoming car. Before you can save someone's life in an emergency situation, you have to make sure you're in a safe environment to do that."
To learn more about our program, visit https://www.faulkner.edu/find-your-major/kinesiology-and-exercise-science/