By Clip Knapp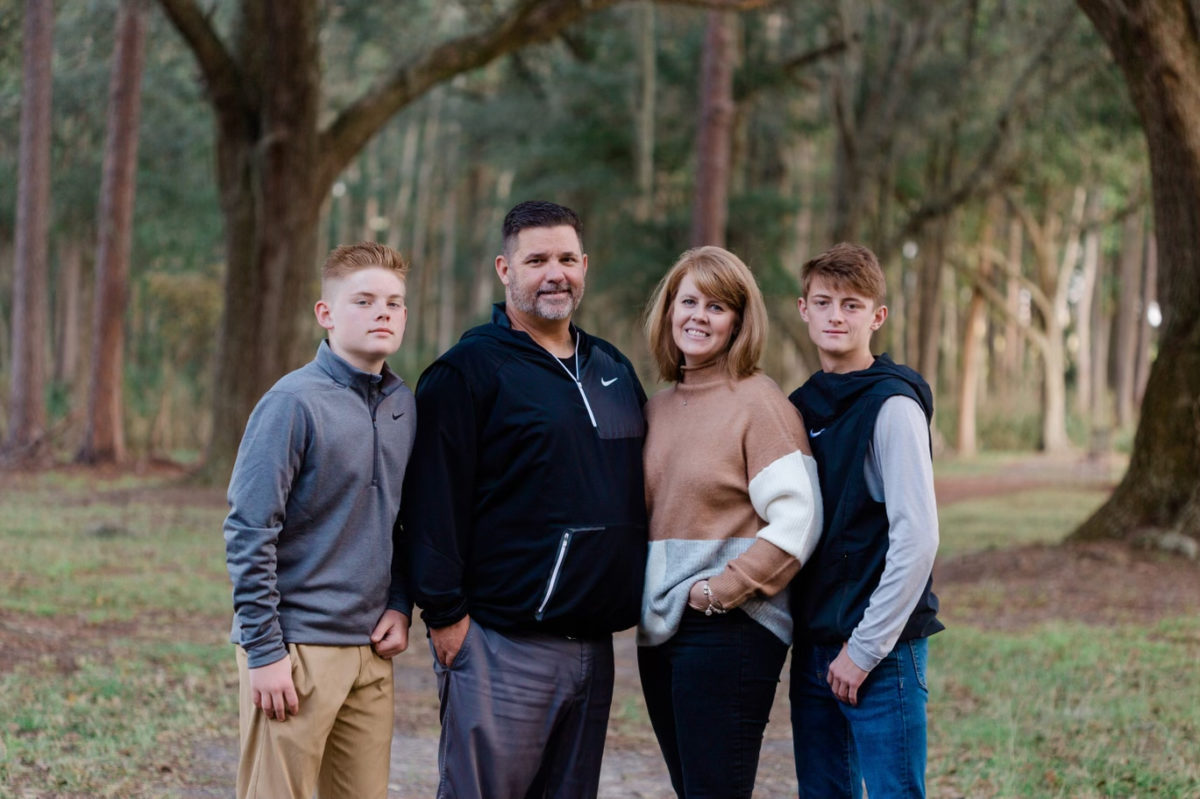 There are countless reasons to be proud of the time spent at Faulkner University and the accomplishments of its graduates. The very least of which is all the time they spent in a caring, uplifting Christian environment, and the life skills acquired along the way. However sometimes, years later, events occur that literally takes one's breath away.
Earlier this year, on the campus of the Georgia Christian School in Valdosta Georgia, Faulkner alumnus and current head football coach, Athletic Director and PE teacher Chuck Knapp was watching a middle school girls soccer game. Well into the game, on the opponents' side line one of their young players collapsed. Knapp and others ran over to assist and discovered the young girl was unconscious and gasping for breath. In an attempt to calm the girls thrashing, Knapp cradled her to his chest and at the same time advised their coach to call 911.
It was at this point the young child stopped breathing all together and went limp. Checking for a pulse, Knapp found none and immediately started CPR. The 911 operator, after advising all responding units it was Code Blue, asked to be put on speaker phone to assist by counting as Knapp continued CPR. With in the next few minutes the girl started to respond and then regained consciousness. It was about this time responding unites of police, medical technicians and several ambulances arrived on the scene. The child was transported to the hospital, with the young girl's tearful parents closely behind. 
The aftermath was equally heartwarming when word reached the school that the child was recovering without any lasting complications and was released from the hospital just days later. Knapp, meanwhile, was quick to point out that GOD was the Great Physician that guided his actions and the training he received at Faulkner while there prepared him to respond as he did. 
"We all hope that during our lifetime, in some way, we could influence others in a positive way, but few are ever confronted in a life or death situation like this," Knapp's father, Clip Knapp said. "I may be a tad bit bios, but truly feel that you will agree, the actions of Chuck Knapp in this moment of crisis, are praise worthy and reflect sum total of an individual proudly wearing the mantle of a Faulkner Alumni."
"I am so proud of Chuck. What he did was truly heroic and a credit to his family," said Faulkner President Mitch Henry. "I'm so pleased that he is a Faulkner graduate. Being part of the Faulkner family I allows us to rejoice with one another."