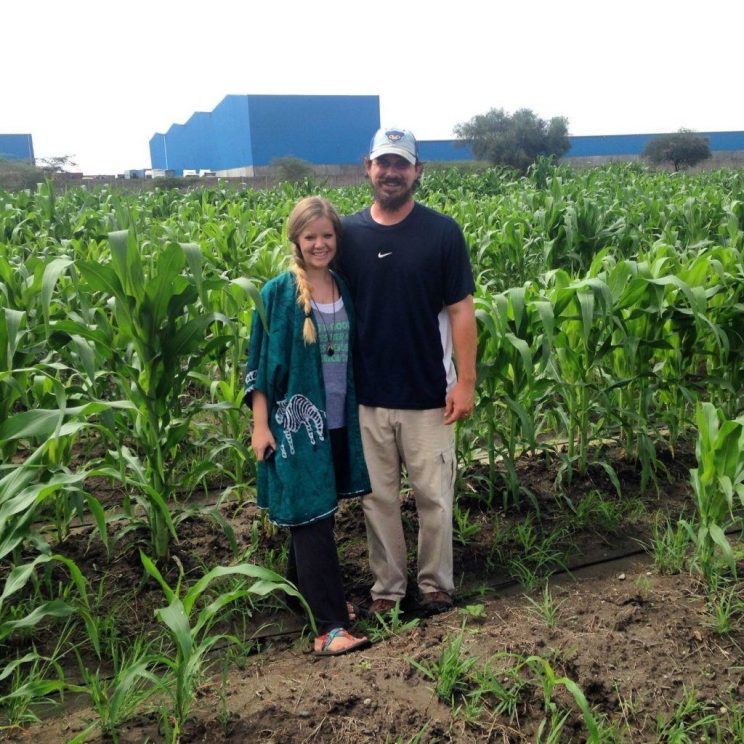 By Anna (Edwards, '10) Maynard
As a child I never day dreamed about the home I would live in as an adult. I never dreamed of white picket fences or a house in the suburbs. In fact, if there were any "real", "logical" thoughts pertaining to that they came to my head in high school/college and those daydreams were of dirt floors, one room homes, native children running in and out of a bungalow with the name of Jesus excitedly being exclaimed from their lips. The only home I ever imagined for myself was one in a third world country teaching and preaching the Gospel of Christ.
I was, a farmer's daughter, who had never had an interest in farming or animals. My husband, Justin, was a baseball player, a Pre-Pharmacy student turned middle school science teacher, who left it all to be a contractor.
I never thought I would find myself back home in Villanow, Georgia, especially as an owner of a small farm. Yet, I found myself so strangely thrilled with the life that has been thrust upon Justin and I. Neither of us can tell you why we chose this life, it is almost as if it sought us out itself.
I am quirky and I have lots of random obsessions. I decided I wanted a goat; I just pulled the thought out of thin air. For some reason I wanted a milk goat to learn to make goat cheese. I honestly never even knew I liked animals, until I bought a goat, and which led to a herd of goats, dogs, ducks, chickens, and bees.
Our friends and family thought it was crazy. We thought it was crazy. Yet we loved it. Every part of us loved farming and our animals. It brought us closer to our Maker – gave us a better understanding of how He loves and cares for us.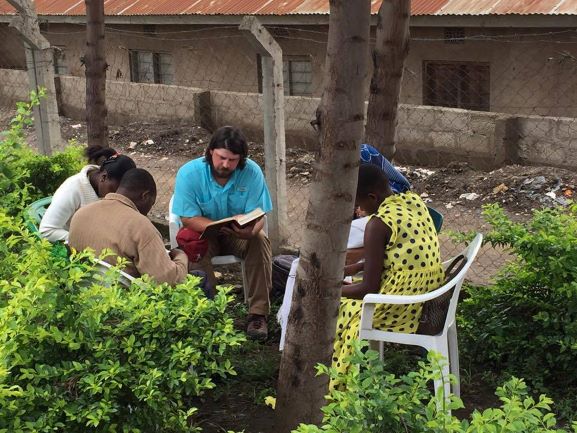 Still there was the question of why. Why did we suddenly want goats? Why did we suddenly want chickens? Ducks? Pyrenees? A giant garden? Bees? It was so unlike us to want these things and to find such joy in it all.
People asked if I was jumping on the homesteading movement and the answer was no. Am I an all organic person? No. None of it seemed to make sense.
God has a funny way, if you let Him lead your life, of showing you what you really want vs. what you thought you wanted. We saw God's plan unfold so clearly before us. He had been preparing us all along.  
Justin and I were asked to join a small group of adults going to Tanzania, Africa July, 2014 on a ten day mission trip to spread the gospel and to assess the needs for a larger group trip in 2015.
When we returned, I found myself unable to write or talk about the trip. Africa was an eye-opener for me, but not in the way I thought it would be.
I had heard horror stories about third world countries, and it is not all rainbows and sunshine. But it is a lot of joy, kindness, and Jesus. Did most of the people we met have more than one change of clothes? No. Were their bellies full? No. But they were a people of rejoicing.
The first trip changed us forever. We could never go back to who we were before that trip bu more than that we didn't want to go back to not knowing. Our eyes has been opened, our hands itched for kingdom work, we no longer saw borders and countries but now saw all people and the need to grow God's kingdom.
So we moved to Tanzania, yes, to teach the gospel, but also to farm at the Andrew Connelly School of Preaching and to teach the locals about sustainable farming. Are you seeing how great God is? Are you seeing how all things work for good for those that love the Lord?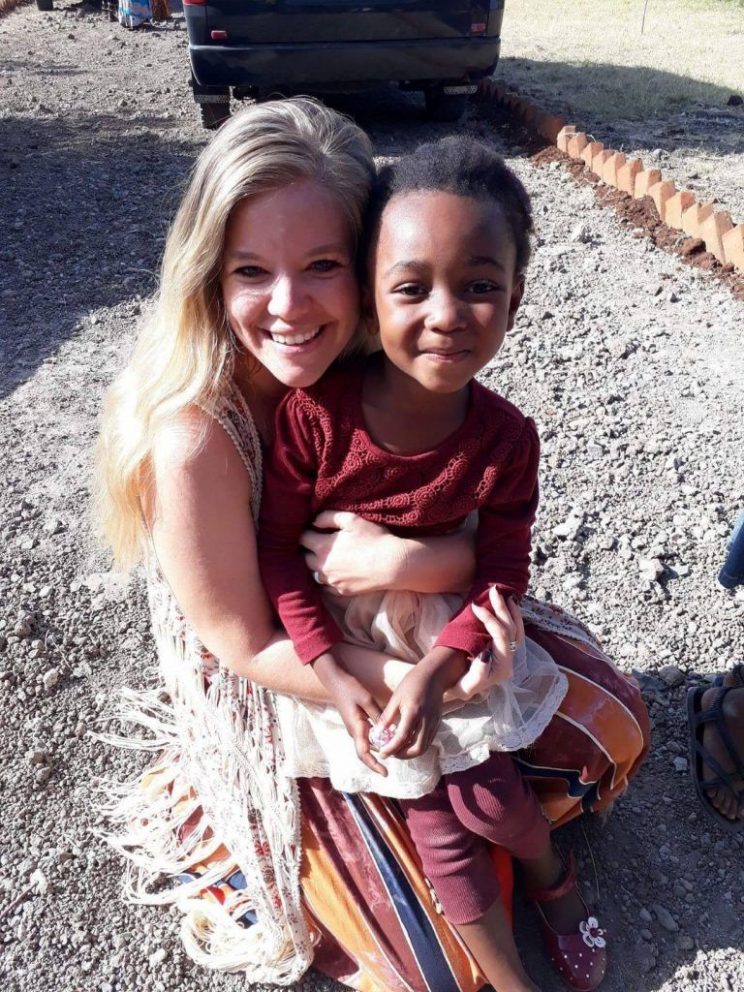 We learned a lot from farming in Georgia, and  pole pole (pronounced poe lee-poe lee – means slowly) we learned from our surroundings. We have diligently worked on the shamba (farm) to improve what they had, making plans for expansion, and eventually turning every aspect of the farm over to the Tanzanians.  
We have spent our last three years doing evangelism with our Tanzanian brethren throughout the Arusha region, but especially in our local village of Kisongo. Justin and I have heavily focused our last two years on maturing the local churches and teaching biblical leadership. The first set of elders in the Arusha region were selected at the beginning of 2018.
One of my favorite things has been my Friday afternoon class at the local government school next to where we live in Kisongo. I get to teach an hour and a half long Bible class to 8-12 year olds every week who come from all denominational backgrounds and many are even Muslim. On a regular basis I have between 120-150 kids.
Our local church in Kisongo had 80 people when we began attending in 2015. In the last three years they have grown to over 200 and are building a new church building to accommodate their growing size. They went from two Sunday classes to now offering six different classes on Sunday mornings because we have been able to help train more teachers for the church.
Our commitment to this particular work is up in 2019. We have watched God grow and transform this work beyond anything we could have  ever dreamed of. Now is the part where we joyfully grieve the end we knew was coming and pray for how and where God will use us next.
The need here is great and we are only a small part of God's bigger plan. We love the people here so very much.
I believe this country has a way of getting in your blood; it courses through your veins, it pumps through your heart and before you know it, you are new. You know that you can never go back to the person you were before. The scales have fallen from your eyes, the African dust clings to your feet, and your heart beats to the sound of a tribal drum.
For the first time, you see the hungry eyes yearning for the Gospel. You hear from the lips praises to Mungu (God), despite desperate conditions. Where you once saw poverty, you now see love. Where you once saw defeat, you now see hope. Africa changes you. It changes you from the inside out, and you can never go back to who you were.
You can read more of the Maynard's story at goatgirlgazette.com.