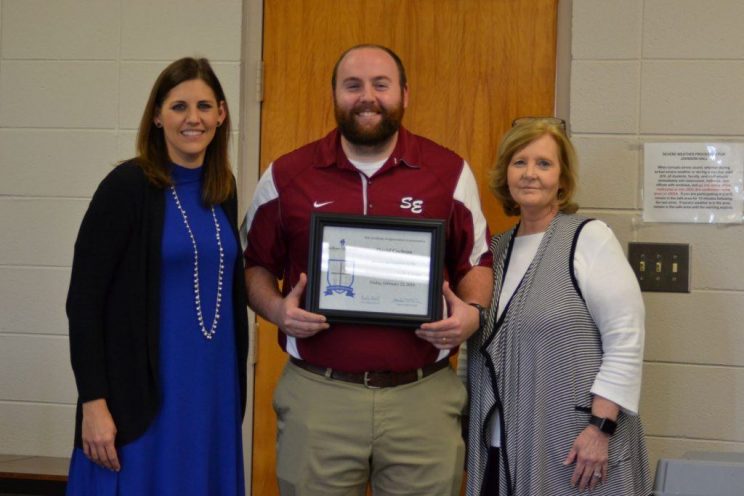 David Cochran played on the Faulkner Eagles Football team as their quarterback after enrolling in the fall of 2011 and his now using his education degree to teach PE and coach. 
He teaches physical education to third and fourth graders at Airport Road Intermediate School in Elmore County and because of his experience with sports, he has been coaching football and basketball at the nearby Stanhope Elmore High School.  
Originally from Americus, Georgia, Cochran came to Montgomery to pursue a college degree. Both of his parents are educators, so it was just natural for him to major in Physical Education (PE).
He was one of seven alumni to be honored by the Faulkner College of Education during their Marketplace Faith Friday Forums and spoke to current students on his education and professional experiences.
David and his wife Taylor, who is also a Faulkner alum, were married in the summer of 2016. They live in Prattville, Alabama with their mini golden-doodle, Cash.