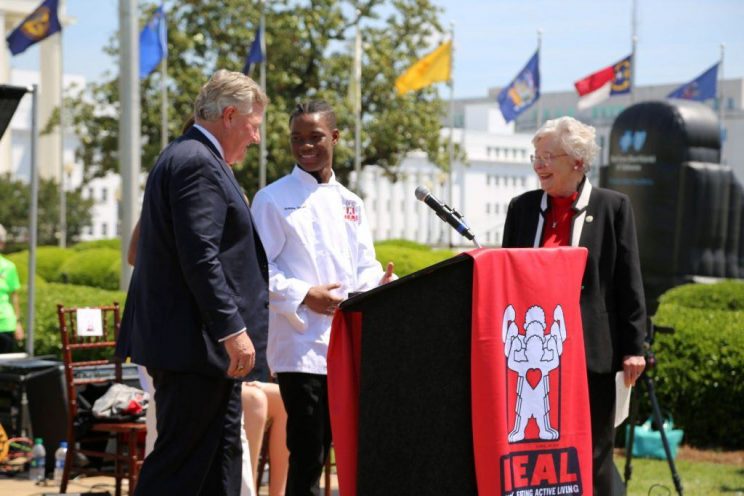 MONTGOMERY, Ala. – Faulkner University students, staff and faculty joined Governor Kay Ivey and hundreds of children from around the state for the first-ever HEAL Day "Healthy Eating and Active Living" at the Alabama State Capitol on Wednesday.
It was a day of education and celebration of healthy living and literacy. HEAL Alabama is committed to reversing the rise of diabetes and chronic diseases related to unhealthy lifestyle among youth throughout the state.
Two years ago, Faulkner partnered with HEAL founder, Christy Swaid and HEAL Alabama to become a HEAL University by encouraging students to become advocates of healthy living among their peers and encourage them to spread awareness to area youth.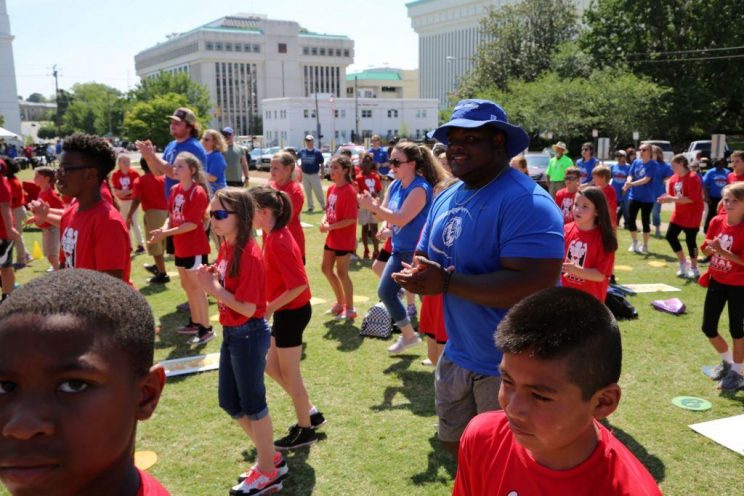 Faulkner University President Mike Williams affirmed their commitment by attending the event and was invited on stage after Ivey's speech to present future Eagle, Antoine Tatum with Faulkner's first HEAL Scholarship of $30,000.
MORE NEW: Faulkner Board of Trustee, Dr. Swaid awarded ASF's Healing Hands Award
MORE NEWS: Faulkner students, faculty pursue HEAL Alabama certification
Tatum began participating in the HEAL program as a high school student and began creating healthy recipes for his family and peers. He was recognized by HEAL and Williams is excited to have him at Faulkner.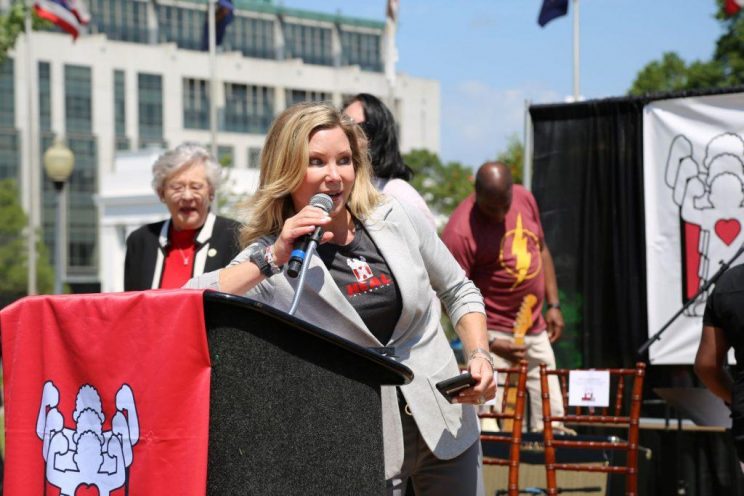 "Just by developing a recipe, it led him on a path that absolutely changed the direction of his life and we're honored at Faulkner University to honor Antoine as the first recipient of a HEAL Scholarship," Williams said.
Tatum and his family later joined Faulkner faculty and staff and served guests tasty, healthy treats.
Throughout the event, several members of the Faulkner University Eagles Football team could be seen energizing the young students on the South Lawn of the Capitol and later tossing them a few footballs.
Governor Ivey debuted and read a new children's book, "The Ultimate Treasure Hunt," at the event to students.
"Today underscores our commitment to young people like all of you who are in the state of Alabama," Ivey said. "That commitment means emphasizing academics, literacy and health. These three things go hand in hand and it's exciting to share the HEAL the message with all of you."
"The most important thing to know is what drives HEAL and that is love and compassion," Swaid said.  "Every single human has tremendous value and purpose and unlimited potential and if you engage in healthy lifestyle behaviors very simple ones and fun, you will enjoy a better quality of life now and a brighter future."