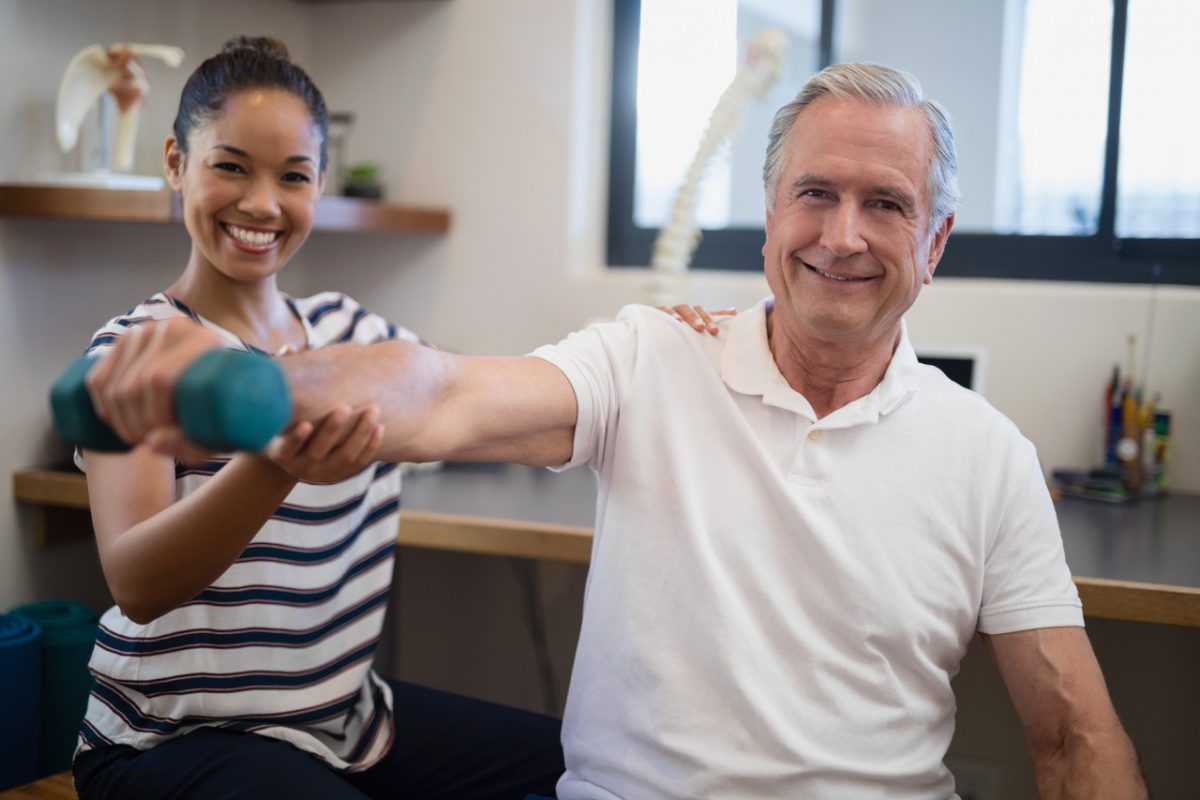 MONTGOMERY, Ala. – Faulkner University's College of Health Sciences continues to expand with the most recent addition of its third program, Physical Therapy (PT), after being granted Candidate for Accreditation status by the Commission on Accreditation in Physical Therapy Education (CAPTE), effective April 27, 2021.
The PT program will begin August 23 and is approved for a maximum entering class size of up to 50 students. All faculty and staff to serve the first cohort have been secured. Student applications for the fall semester are still being accepted through June 14.
The new PT program, which will allow students to earn a Doctor of Physical Therapy, is a post-baccalaureate degree that allows graduates to apply for licensure to practice as physical therapists, which is required in all states. Graduates will be prepared to practice as generalists in diverse environments and as leaders in their profession, community and as part of the interprofessional health care team.
"I want to thank Dr. Heather Mount, PT program director and her entire faculty for the remarkable job they've done in achieving this milestone for the university," said Dr. Dave Rampersad, Vice President of Academic Affairs. "Special recognition is due to Drs. Cindy LaPorte and Chris Ireland, her two mainstays throughout the process. Heather's work ethic and devotion to securing candidacy for the DPT has been second to none and we are deeply indebted to her and her team for their service in the cause of Christian Higher Education."
"I am also grateful to Dr. Leah Fullman for her leadership of the college, as well as to the entire university community for its continued support and collegial spirit in the growth and development of the College of Health Sciences," Rampersad added. "We give thanks to God for His continued favor in this massive undertaking."
The PT program involves a combination of classroom learning and clinical experiences. Students will complete 32 weeks of full time clinical education and up to 6 weeks of integrated clinical and community based experiences. During the 8 semesters of the program, students will have the opportunity to practice their skills in a variety of clinical settings, work side by side with other disciplines, including students in the Speech-Language Pathology and Physician Assistant programs as well as participate in service activities across the River Region. The faculty are committed to providing an excellent education in a Christian environment, where students will be prepared to function as the hands and feet of Jesus Christ.
CAPTE's approval comes on the heels of the completion of Phase I (48,000 sq. ft) of the University's Health Science Center, which was completed in March. Several offices in the health sciences have recently relocated to the new facility.
On June 25, 2020 President Mike Williams announced the 13-acre purchase of the Montgomery East Plaza Shopping Center, which is being transformed into the new site for the College of Health Sciences.
Renovations of the empty Burlington Coat Factory building began October 2020 to create a state-of-the-art science center. Phase one of renovations included the lobby, computer lab, teaching lab, classrooms, offices, anatomy lab, physical therapy research lab, other lab areas, clinical practice area, physician assistant exam area, and community clinic.
The PT program joins the University's Speech-Language Pathology program, and the Physician Assistant program, which welcomed its first cohort on October 1, 2020.
Occupation Therapy is scheduled to be added in 2022.
If you are interested in learning more about the new College of Health Sciences programs visit https://www.faulkner.edu/find-your-major/college-of-health-sciences/. If you are interested in learning how you can support Faulkner's growing College of Health Sciences facility and health programs or would like to make a donation to help name one of our classrooms, labs or educational halls in honor of a family member or loved one, please call the Faulkner University Advancement Office at 334-386-7257.
Accreditation Statement
Graduation from a physical therapist education program accredited by the Commission on Accreditation in Physical Therapy Education (CAPTE), is necessary for eligibility to sit for the licensure examination, which is required in all states. Commission on Accreditation in Physical Therapy Education (CAPTE) 3030 Potomac Ave., Suite 100, Alexandria, Virginia 22305-3085. Telephone 703-706-3245. accreditation@apta.org. Effective April 27th 2021, Faulkner University has been granted Candidate for Accreditation status by the Commission on Accreditation in Physical Therapy Education (CAPTE), If needing to contact the program/institution directly, please call 334-386-7378 or email physicaltherapy@faulkner.edu. Candidate for Accreditation is an accreditation status of affiliation with the Commission on Accreditation in Physical Therapy Education that indicates the program may matriculate students in professional courses. Achievement of Candidate for Accreditation status does not assure that the program will be granted Initial Accreditation.