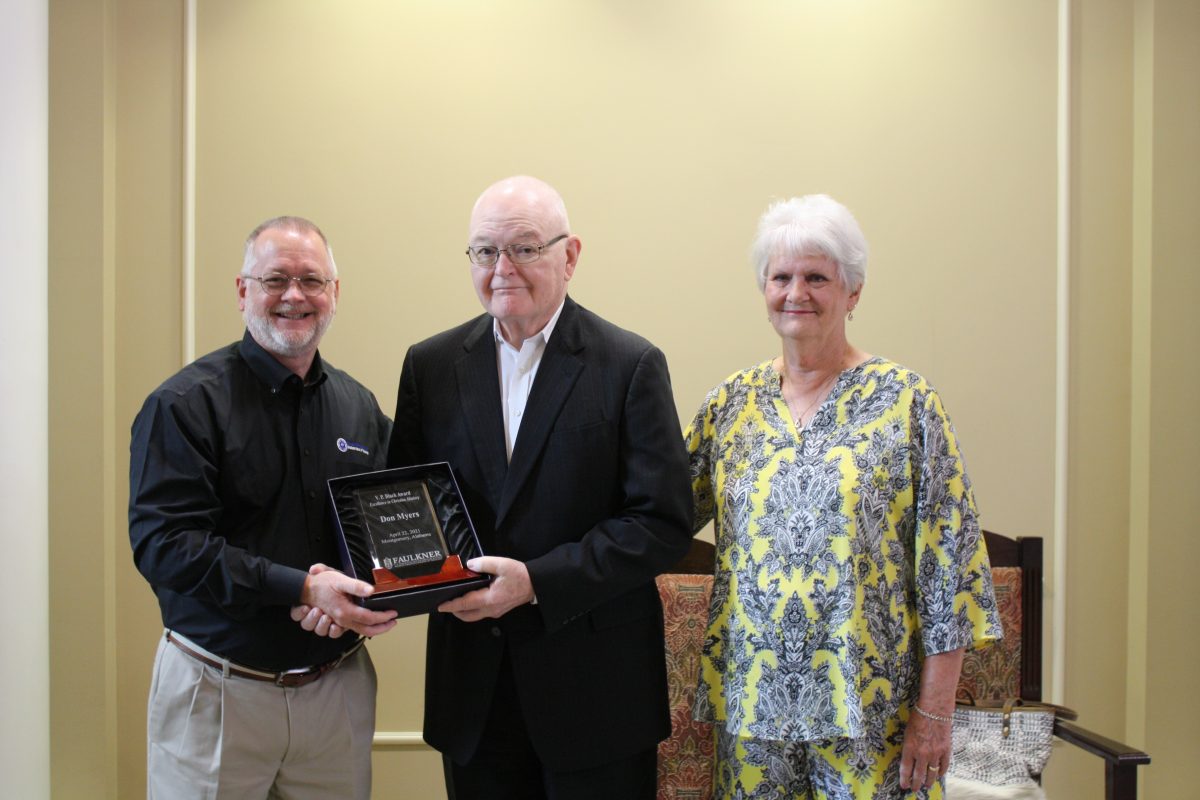 Over the course of 18 years teaching biblical studies at Faulkner, Don Myers' quiet dignity and genuine care for the spiritual well-being of others, endeared him to students and colleagues alike.
At the end of each semester, he would call on his class to make the personal decision to know and believe in Jesus. Many would and on several occasions students could be seen leaving the VP Black College of Biblical Studies building to cross the parking lot as Myers led them toward the University church of Christ. There, they could baptize the student who had just given their life to Christ.
"I would tell students if they wanted to give their lives to the one we've been discussing all year, the Lord, then all they had to do was seek the Lord in repentance, give their lives over to Him and be baptized in the name of Christ," Myers said.  "The University church was the closest place with a baptistery and the robes, so we would go there and many students did."
Students and faculty alike shook Myer's hand during his retirement reception on April 30 sharing with him how much his bible classes and teachings impacted their lives. He was a favorite among many.
"I have been a coworker with Don now for about ten years," said Scott Gleaves, Dean of the V.P. Black College of Biblical Studies and the Kearley Graduate School of Theology. "He has been exemplary in his dedication to the university and specifically to the college of biblical studies. We all love him and admire him. He epitomizes the spirit of Christ."
A reception was held in his honor where students, colleagues and friends stopped by to convey their well-wishes. Myers and his wife Judy plan to move to Mississippi at the end of May to spend time with their children and grandchildren.
Don Myers served as an assistant professor of Bible in the V. P. Black College of Biblical Studies for 18 years and served as a minister of the gospel for congregations in Texas, Tennessee, Florida, Oklahoma, Mississippi and Alabama. He recently stepped down as the pulpit preacher of the Elmore church of Christ in Elmore, Alabama where he preached for more than a decade.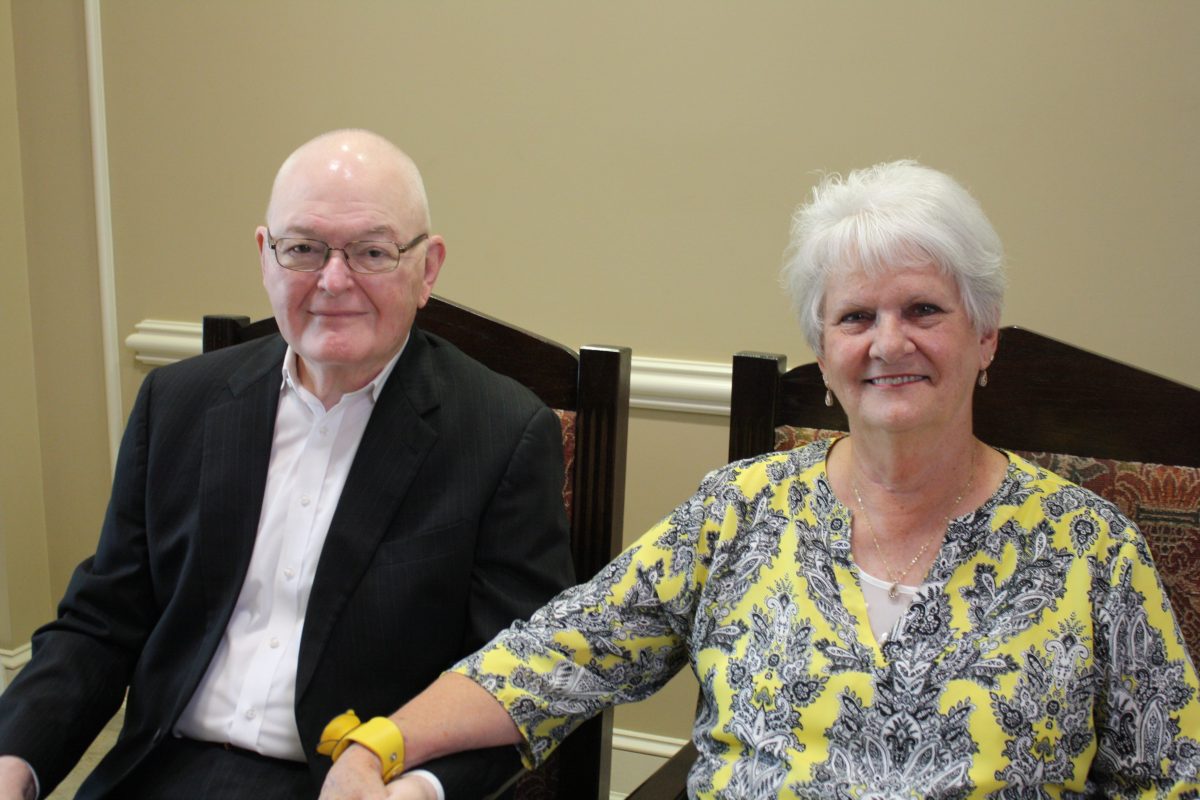 He holds a bachelor's degree in history and sociology and a Master of Science in College Counseling from the University of Southern Mississippi, and a Master of Arts in Bible from Amridge University.
In addition to his teaching and preaching work, Myers has been actively engaged in church planting in northeastern Pennsylvania and China. He has assisted or had leadership roles in efforts aimed at indigenous Bible training for people in Ukraine, China, Siberia, Zambia and South Korea. Myers has served as an adjunct instructor for Faulkner University, Bear Valley Bible Institute and Sunset International Bible Institute. His gospel presentation, It's Too Big for Me, has seen three printings with a total circulation of more than 6,000. He also has participated in radio and TV ministries.
Myers along with other trained Christian theologians at V. P. Black College of Biblical Studies helped prepare men and women to take the gospel of Jesus Christ to a lost world, equipping them with biblical research tools and practical field experiences.
His work with students and training them as preachers, was the precursor to the Vanguard program, a way for Myers to prepare aspiring preachers with practical skills and equip them with mission-field experience they would need in the ministry.
"Being a part of the Vanguard program and teaching students classes such as Life of Christ, Book of Acts and Pentateuch have been the most rewarding," Myers said. "My classes and I were also involved in mission work setting up more than 50 gospel meetings on the weekends and starting a door-knocking ministry."
Looking back on his time at Faulkner, Myers is proud to have worked with such esteemed colleagues who inspired him, he said.
"Being around my fellow professors has always been a wonderful experience and moving for me," Myers said. "Our bible department is full of intelligent, wise, godly men."
Together, Myers and his wife have two daughters and one son and 10 grandchildren. Along with spending time with his family, Myers intends to write in his retirement and continue serving the Lord.