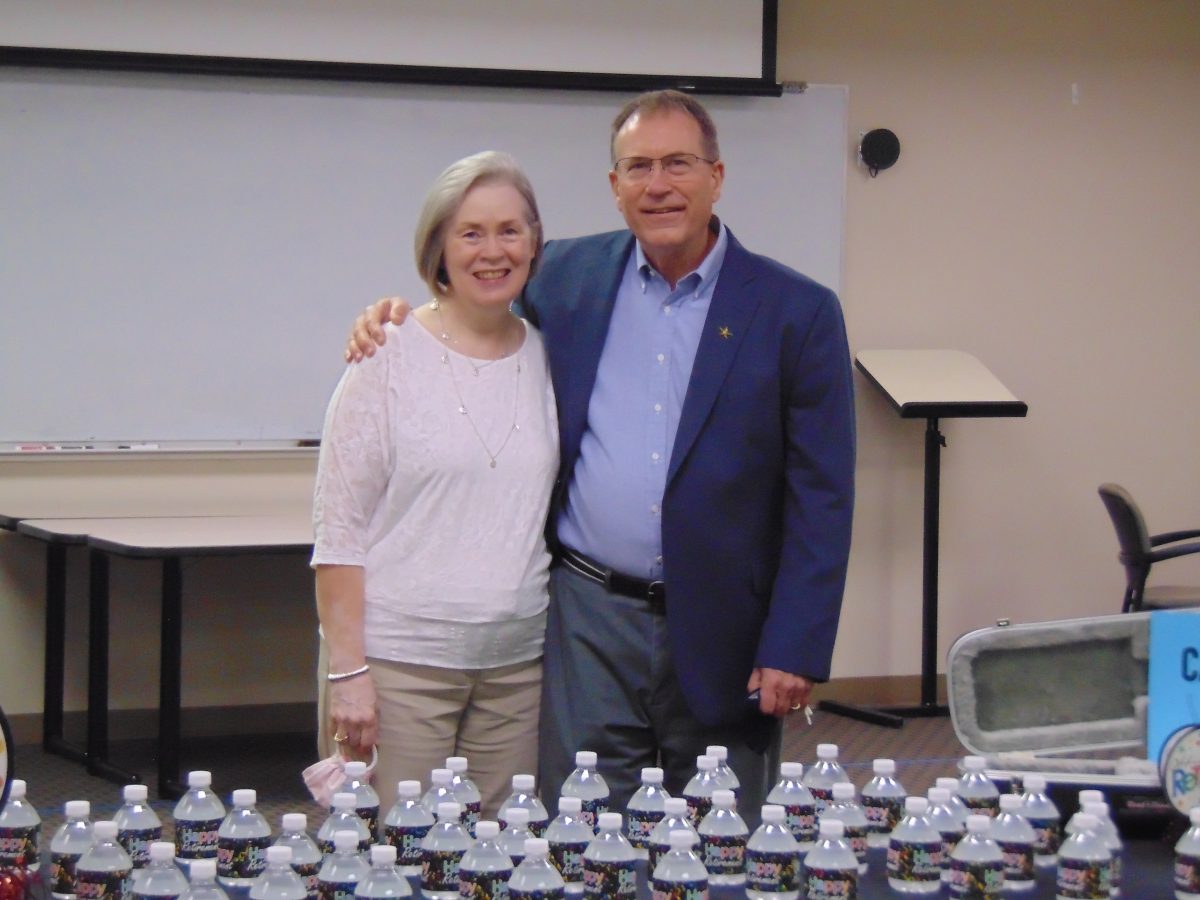 For the past nine years, Alan Kaye has served Faulkner University as the Director of its Master of Science in Management (MSM) program and has done so with devoted efficiency and compassion, and on September 30, 2021, he officially retired from his position. 
Before coming to Faulkner, Kaye possessed thirty-six years of career experience working in Georgia libraries, and during his time in Georgia, working in Christian education became "a bucket-list thing" for him.
Kaye's journey to working at Faulkner is a unique one. Years ago, while working at Georgia Southern University, an ad for a position at Faulkner's law library piqued his interest. He inquired about the job, and despite his experience in librarian services, he lacked the legal experience needed for the job. Thereafter, though, two positions at Faulkner opened up, and he took the chance to apply. One of these, he discovered, was a spot for Faulkner's External Service Librarian, a position for which he was suited well. Taking this position, he officially began his time with Faulkner.
As an external service librarian, Kaye travelled to each of Faulkner's campuses across the state and assisted in managing their library services. He says his favorite part of time in this position was getting to see each satellite campus and their differences: "You get to find out a little bit of what's going on on each of those campuses. Each one had its own organizational culture and student groups. It was very interesting."
After working this job for a year and a half, Kaye took up a new role at Faulkner. When the need for a new MSM Director came about, Kaye's existing Master of Business Administration degree made him a fine fit for this position. He applied and ended up serving as Faulkner's MSM Director for nine years. He remembers when he began and all the MSM classes were in person, requiring new students to come in on a Friday night to get their materials and information, and he always enjoyed getting to answer their questions and hearing from students what they wanted to know about the program and what they wanted to get out of their classes. In later years, he oversaw a transition to hybrid, online-in person classes, and a jump to all online MSM classes.
When looking back on his years serving the College of Business and reflecting on his favorite part, Kaye answers, "Knowing that I can help people, because when you get into a graduate program, it's easy to get in a jam. People have problems with scheduling their time to work on a degree, they have problems with money, financial aid … And being able to work with students to get them through all that kind of stuff and get them to the finish line, that's very rewarding." Remembering his now-graduated students, he adds, "Then you have happy people that come back to see you in a couple years and tell you what they've done in their career."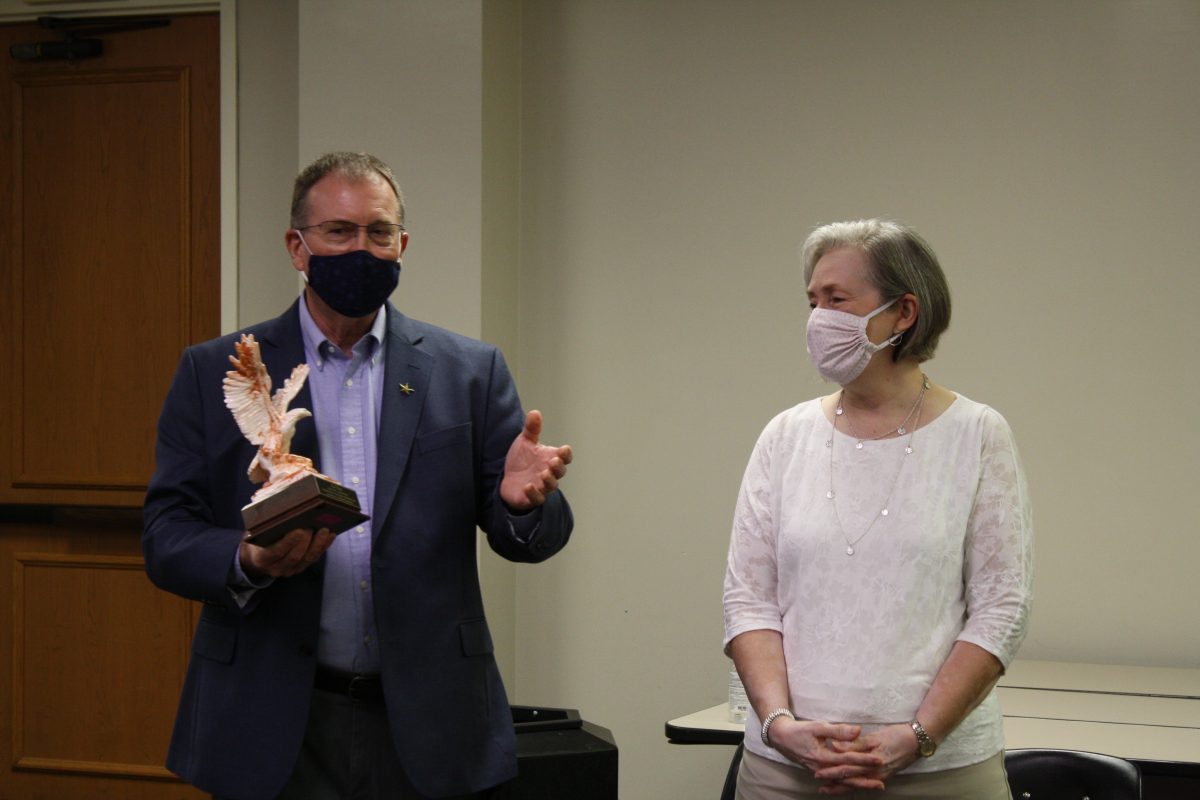 In his personal life, Kaye has served as an elder at Eastern Meadows Church of Christ for five years. Additionally, he enjoys playing guitar, something he has done since he was twelve-years-old. "I've played for several years with the Jamboree Band," he recalled, "and we had a group made up of members from different departments of Faulkner that played at the all-employee conference two or three times. I was trying to think of a band name with an 'F' in it, for Faulkner, so we called it 'F-150.'"
Kaye shares that his plan for retirement is to enjoy all the small things in life that work often pushes aside. "I've been telling people," he says, "I don't have any big plans. I have a lot of little plans, so my big plan is to do all those little things … cause now I've got time," believing time spent enjoying all the people and activities he loves means more than individual achievement.
As he moves on from Faulkner and into a new chapter of his life, Kaye says, "I am satisfied that I have made a difference and that this place in particular, not just any Christian education, but this university has made a difference in me."