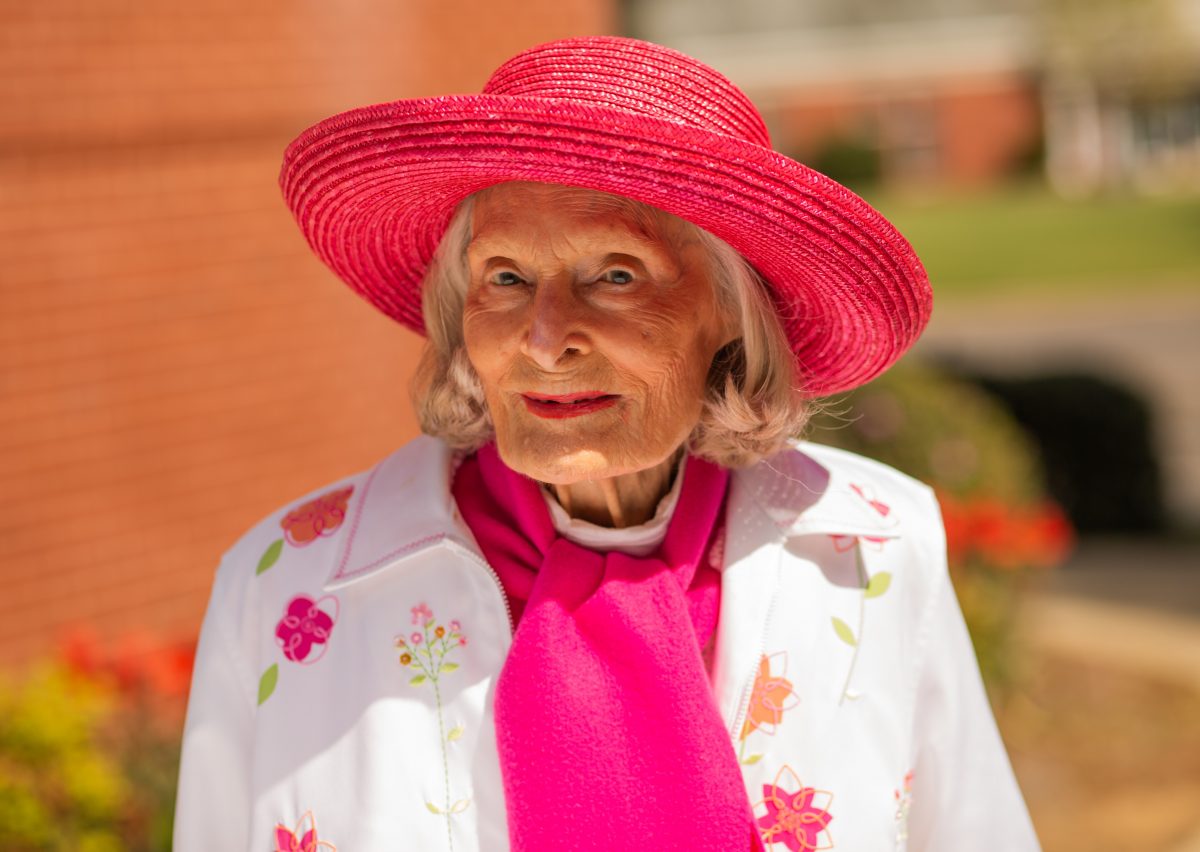 Sybil Taylor, who passed away October 22, 2021 at the age of 97, wasn't sure what she would do when her husband died years earlier and left their large farm in Florida to her. She wasn't prepared to handle such a large investment on her own.
Taylor and her husband were having financial difficulties with the farm and it was then when she heard a sermon on giving and she made a promise to the Lord that she would give half of what she earned to the Lord and his work. She kept her promise and the Lord blessed their farm and increased their revenue.
One night after her husband passed away, Elizabeth Wright Smith, who was one of Faulkner University's strongest supporters, visited Taylor to share the university's missions and need for funds. After sharing her story, Smith asked Mrs. Taylor if she would like to support Faulkner University. Her response was quick. At the time, Smith was asking donors to give $1,000 each year for a period of ten years. The next morning, Taylor gave Smith a check for $10,000.
"I knew about Faulkner University when it first opened in 1942 as Montgomery Bible College and then as Alabama Christian College," Taylor said. "I received the Gospel Advocate news and all my family members before me. When Elizabeth came to ask me for my support, I wanted to give. Faulkner was one of the few Christian colleges I knew about at the time and I wanted to support them."
Since that day, Taylor was an unwavering supporter and a long-time friend of Faulkner University.
When it came time to make a decision about her farm, Taylor, who was well into her retirement years, decided to deed the farm to Faulkner for the university to sell. Funds from the sale went to the university and five charitable gift annuities were set up for Taylor to live on a stable income for the rest of her life.
With a charitable gift annuity, Taylor received a return based on her age. This fixed payment was in addition to a large income tax deduction.
She lived on campus for many years before her passing.
A memorial service was held on Tuesday, November 2, at 2:00 p.m. at University Church of Christ.  Billy Hilyer, Dean Kelly and Sam Long conducted the service with elders serving as honorary pallbearers.