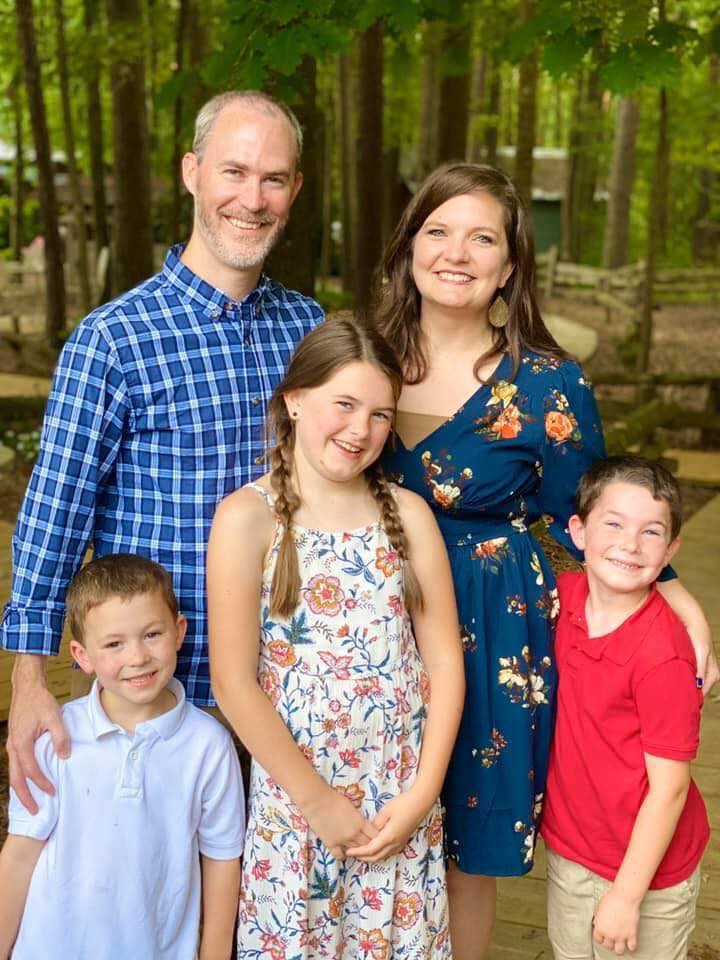 Rick Williams graduated from Faulkner in 2001 with a Bachelor of Science in Biology/Pre-Optometry, which put him on a track to becoming an optometrist. He received his Doctor of Optometry from the University of Alabama in Birmingham School of Optometry in 2005 and he is now serving his community as a primary eye care provider.
At the time he enrolled at Faulkner, he worked with Dr. Dave Rampersad to compile all of the necessary prerequisites to make sure Williams could apply to optometry schools after graduation.
It was because of the science department's ability to craft an individualized academic plan for Williams that he is now serving others as an optometrist for Leeds Family Eye Care in Leeds, Alabama.
"As an optometrist, I am a primary eye care provider, which means that I can handle most eye problems most of the time. There are some conditions that eventually require surgery or specialty care, and that is when I refer the patient to an ophthalmologist," Williams said. "I love that my job lets me help people, whether it's an updated pair of glasses or treatment of an eye injury or infection."
When he later earned his Doctor of Optometry, he received the Henry B. Peters Primary Care Excellence Award. Williams has also participated in FDA clinical studies aimed at stabilizing weak corneas and has served on advisory boards for new ocular medications.
While at Faulkner, Williams was a member of Epsilon Phi Upsilon and served as secretary and vice president. He received the Science Award his junior and senior years and was awarded the George S. Benson Citizenship Award upon graduation. As a senior he served as the college minister at Dalraida Church of Christ.
"I loved the close-knit atmosphere of Faulkner.  It was small enough, yet big enough to help me succeed," Williams said. "I really enjoyed the smaller class sizes; that helped me do better in the more challenging math and science classes.  I learned precious time-management skills that have carried me along to this day."
Williams was recently honored as Faulkner's College of Arts and Sciences' Natural and Physical Sciences Distinguished Alumnus.
"Faulkner was a turning point in my life. I grew up in the church and had close friends in high school like everyone else, but attending Faulkner set the trajectory for the rest of my life. I was able to establish life-long friendships that continue to this day. Most importantly, I was able to develop my own faith in an environment that encouraged and challenged me to live for God," he added. "Knowing that the professors in the Science department were Christians like me was very reassuring in light of the ever-present pressure to study science apart from God. For example, I loved that Dr. Rampersad preached many Sundays at his home congregation. That instilled in me that I can be a medical professional that still can play an active role in my local church home."
Williams is a deacon at the Hoover Church of Christ and is active in medical missions in Peru. He enjoys spending time with his wife, Brooke and their three children, watching Alabama football and playing guitar.