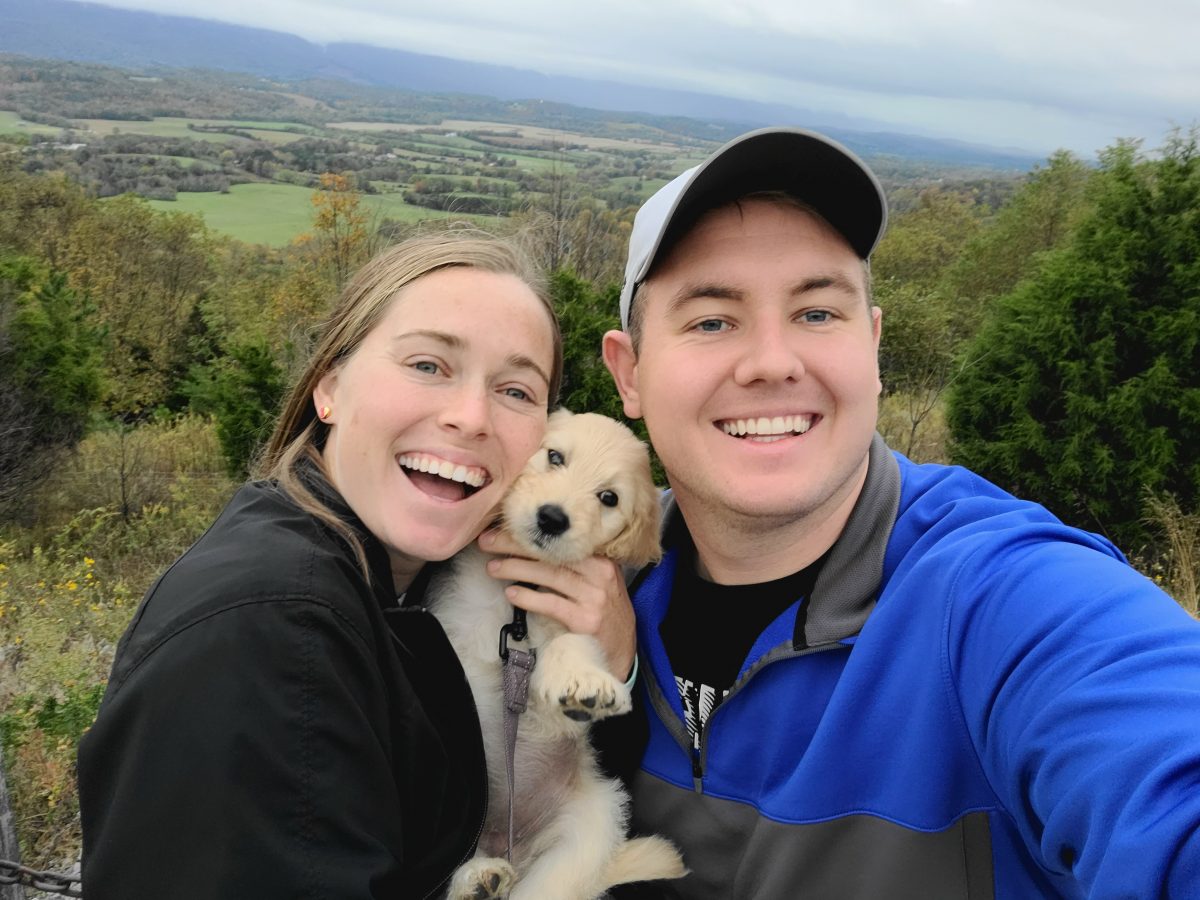 From playing football to now working as a senior recruiter for a staffing and recruiting company, the College of Business' Young Alumnus Elliott Graves says he found not only his career path at Faulkner, but lifelong connections as well.
Graves was honored at this year's Marketplace Faith Friday Forums and is a Senior Recruiter for Homrich, Klein and Associates, an Atlanta based staffing and recruiting agency that specializes in the permanent and interim placement of accounting and finance professionals. He graduated from Faulkner in 2015 with a Bachelor of Science in Business Administration and a Bachelor of Science in Accounting.
"I had a great experience at Faulkner. I came in not knowing my major and not really having any sense of identity," Graves said. "It was relieving to get involved with campus life and football. Not only was I able to meet a diverse group of people with many different backgrounds, but I was able to meet Christ-following men and women among my peer group and the staff and faculty to help guide my path. Especially earlier in my career, there wasn't a day that went by that I didn't recall a lesson from one of my classes to approach a problem."
Graves hails from Lawrenceville, Georgia and came to Faulkner as a 215lb offensive lineman. During his time with the football team, he accumulated 25 starts at three different positions, two all-conference awards, and a semi-finalist nomination for the Campbell Trophy (also known as the academic Heisman.) He also served as president of Faulkner's Student Government association and was a student peer tutor for business majors needing assistance with accounting courses.
Once Graves decided to double major in accounting and business administration, he was able to intern in the tax department at Warren Averett, a regional CPA firm headquartered in Birmingham with an office in Atlanta. The internship opened up several career opportunities for Graves after his graduation.
Graves was being hired full time as an associate at Warren Averett and he gained experience on all types of tax return filings including high net worth individuals, estates, trusts, partnerships and corporations. Two years later, he found his way to Consilium Partner Group as a senior associate, where his focus shifted to partnerships taxation with an emphasis on tiered real estate conservation partnerships.
Eventually, Graves came to a crossroads in his career. Contemplating a move out of tax accounting, he attended a networking event at Crossroads Career Ministry, where he serves as a Director of Client Service at J Curve, a strategic partner of Homrich, Klein and Associates. Homrich, Klein and Associates is an Atlanta based agency that specializes in the permanent placement of accounting and finance professionals. Clients range from start-up enterprises to Fortune 500 companies, and experience ranges from mid-level professionals to senior finance executives. Graves joined J Curve and Homrich, Klein and Associates in January of 2020 as a Senior Recruiter sourcing talent for clients in the Atlanta area.
At the forums, Graves thanked his professors for guiding him into pursuing a profession that he enjoys as well as giving him the confidence to share his faith in the workplace.
"The lessons I learned from my professors and coaches helped shape my worldview and have absolutely helped to define who I am as a professional," Graves said. "They helped me to approach secular problems with a Christian lens and make decisions based on those teachings. In the business world, there is not always a clear picture of what is right and wrong, but being able to base your principles based on the teachings of Christ makes those decisions easier to make."
Graves loves talking football, playing golf, fishing, playing soccer with his wife, Tia, spending time outdoors, renovating his house built in the 1960s and training his goldendoodle, Ahsoka.