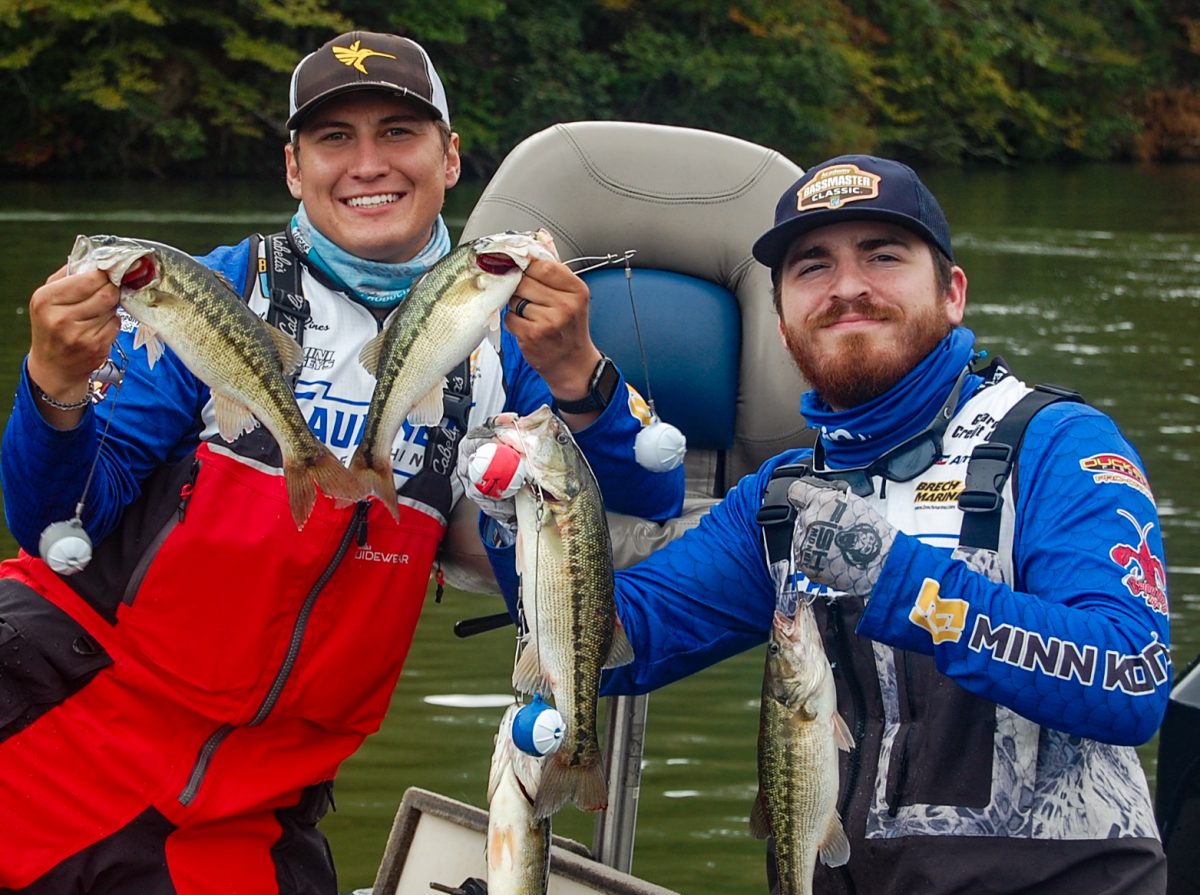 For many families in the south, fishing is a right of passage. Learning how to fish is taught by fathers and grandfathers to children at young ages and their wisdom is passed down through generations. At Faulkner that tradition is being brought to new heights with the Collegiate Bass Fishing Team. Coach John Pollard started coaching in January of 2017 and his first team consisted of only six members. Today there are a total of thirteen members, two of which are alternates, and eight tournament ready boats. Pollard credits the dramatic growth to  active recruiting, "It's taken time to build relationships with high school bass fishing coaches and anglers. I've had two solid classes the last two years of guys that are the right fit for our program, and I'm looking forward to building on that," said Pollard.
The team travels across the south to compete in tournaments. Tournament bass fishing is different from the traditions taught by fathers and grandfathers. "There's a lot of research that goes into getting ready for a tournament," said Benjamin Garcia, senior. "We research the lake. We look at previous tournaments, the water clarity, the season we're going to be fishing in, contour lines of the lake and the different baits that might be useful." Their initial research is only the beginning of their preparation for the tournament. Pollard tries to ensure that the team has some practice days before the actual tournament, which gives the anglers a chance to learn the lake along with the habits of the fish. "Once we get up to the lake and have a day of practice, we talk about the baits that we're going to throw first. We look at the temperature and water clarity again. Then, we decide what boats are going to which part of the lake so that we can optimize our time on the lake during the actual tournament," said Christian Rhines, senior and captain of the team.
Pollard tries to help in whatever way he can, "I give them pointers about what I'd look for if I was fishing, but sometimes they're heading to lakes that I've never fished. The number one thing I can do for them is make sure and get them to the lake at least three days before the tournament so they can have time to find productive areas to catch fish once the tournament starts."
The positions on the team are anglers, captains, and co-captains. The team does offer scholarships for anglers with access to a tournament ready boat, as well as scholarships for anglers without access to a boat. Coach Pollard usually accepts new anglers around mid-summer after initial spring scholarship signing.  
"My goal from day one has been to grow this team to around twenty scholarshiped anglers, who are good kids and who have a passion for competitive bass fishing," said Pollard. "I want Faulkner to be known throughout high school bass fishing, not only in Alabama, but across the Southeast as a desirable destination for anglers." If you are interested in joining the bass fishing team email Coach John Pollard at jpollard@faulkner.edu for more information.