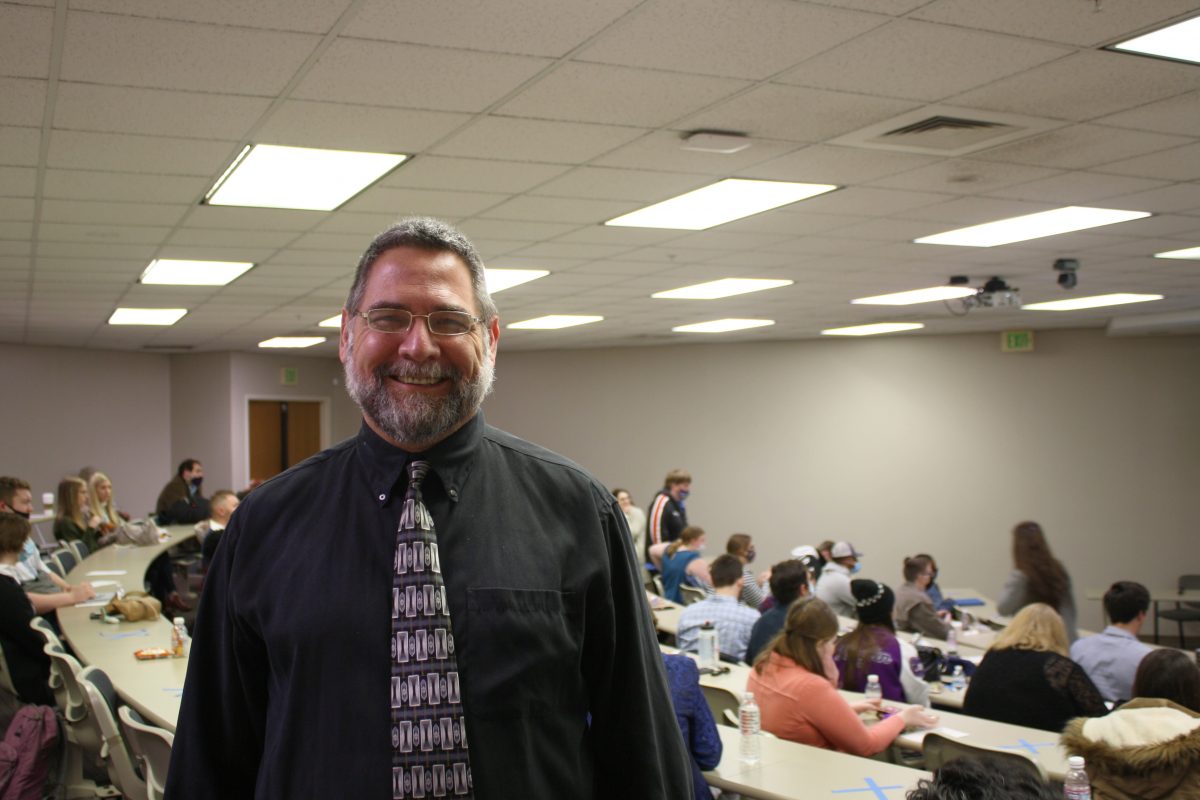 Faulkner graduate Franklin "Buddy" Renahan was honored for his work as an adoption family counselor for the Alabama Pre-and Post Adoption Connections (APAC) at this year's Marketplace Faith Friday Forums.
Renahan was selected as the Distinguished Alumnus for the College of Arts and Sciences' Social and Behavioral Sciences department and spoke to students about his experience while attending Faulkner, which was known at Alabama Christian College (ACC) when Renahan attended.
Renahan graduated from ACC in 1984 with a Bachelor of Science in Psychology and earned a Masters in Social Work from the University of Georgia in Athens in 1986. He has worked with children in the school system and foster care/adoption in 1986 until present. Additionally, he has taught as adjunct instructor for Faulkner from 1991 through the present as well as for the Troy University graduate school of social work from 2018 to present.
"Faulkner provided a solid foundation for continuing my work with children and families," Renahan said. "The relationships that I formed with my instructors have continued through today and they continue to serve as models of professional Christians in many different disciplines. They have been, and are, supportive to their students personally as well as spiritually and academically. I feel that I was adequately prepared by my time in my undergraduate program."
Renahan currently works as an adoption family counselor for the APAC program through Children's Aid Society (CAS) in Birmingham. CAS has a contract to work with the State Department of Human Resources adoption unit finding adoptive homes for children in the foster care system and also provide supportive services for families in Alabama who have adopted internationally, privately or through the foster care system.
Married with three children, Renahan has two grandchildren and is known as an advocate for children and adoption.