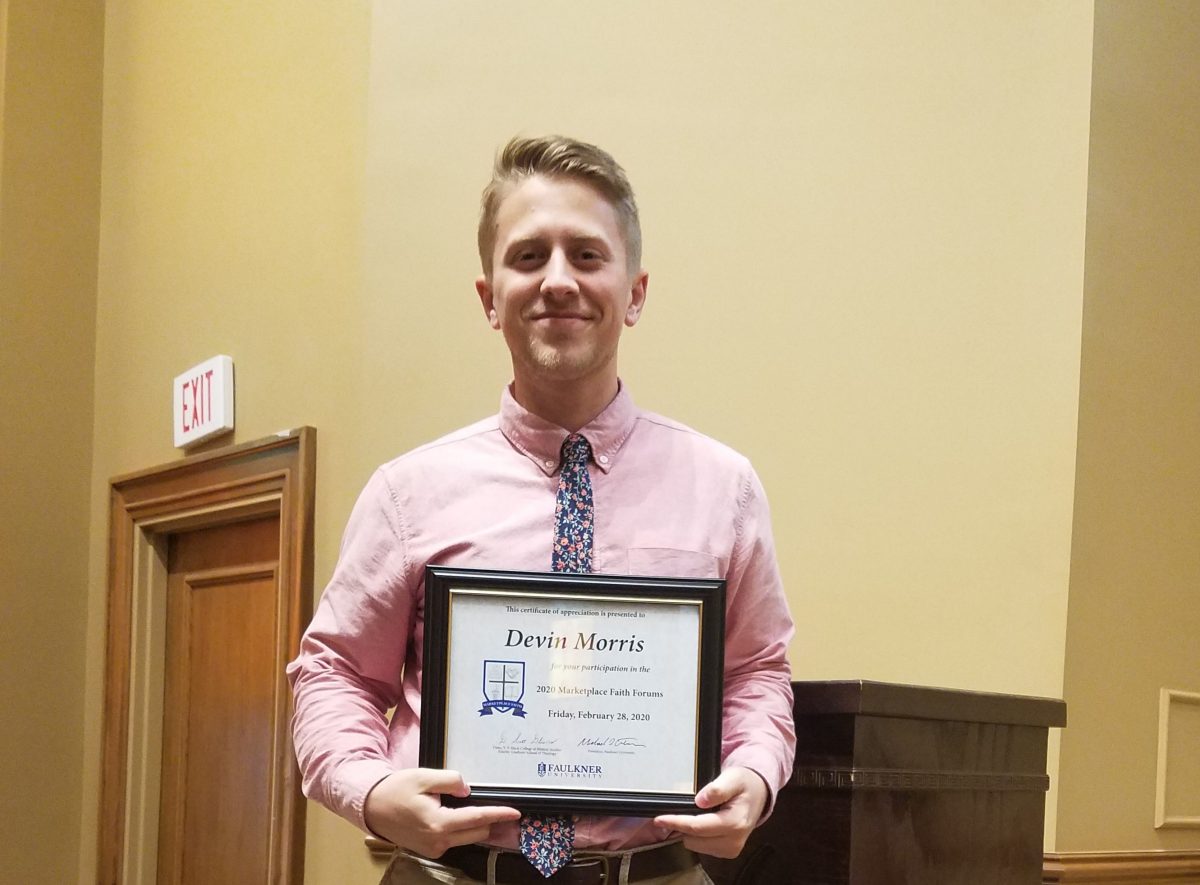 Devin Morris was honored at this year's Marketplace Faith Friday Forums as the V.P. Black College of Biblical Studies' Young Alumnus.
After graduating with a B.A. in Biblical Studies in 2014 from Faulkner, Morris immediately began working on his MA in New Testament through the KGST Kearley Graduate School of Theology. While working at West Metro Church of Christ in Hiram, Georgia. He obtained his MA in 2017 and worked with West Metro for another two years.
He met his wife, Caley while living in Georgia and they married in 2016 and they now have a one year old named Olive.
In August of 2019, they moved to Dothan, Alabama and began working with the Westgate Church of Christ as the High School Youth Minister. He also began his Master of Divinity this past August.