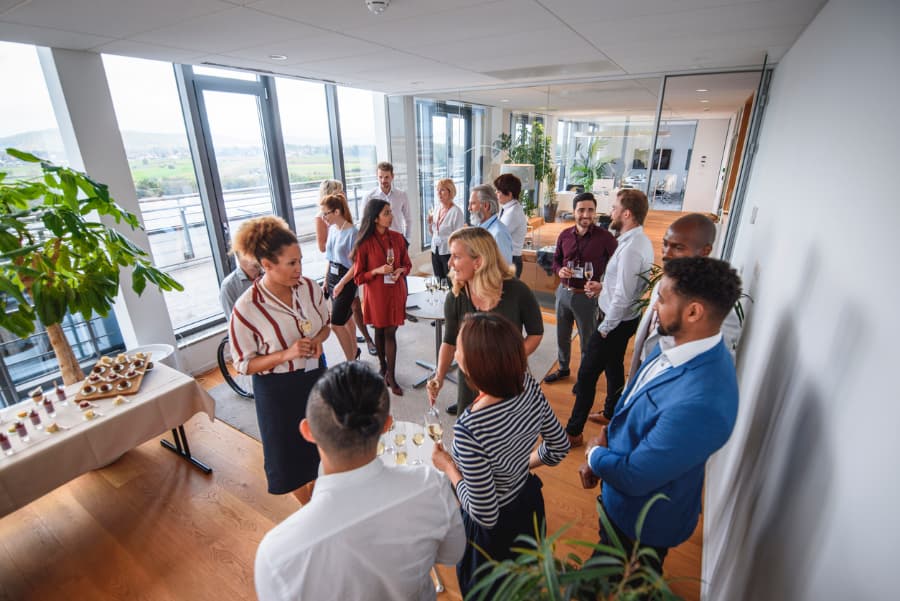 Networking is an essential piece of the puzzle when it comes to finding a career after graduation. It's an opportunity to get advice, trade ideas, and meet people who could become your teammates and employers. It's also a great way to practice and display the social skills that are so essential to success in the business world. Here, Faulkner University in Montgomery, Alabama, takes a closer look at why these social skills are so important and how online business networking can help you develop them.
Social Skills for Your Career
Hard skills, like education, knowledge, and experience, are important to building a successful network and career, but social skills are equally so. These are personality qualities that help you make positive connections and interact with others effectively. They're essential for interacting with employers and colleagues, communicating with your team, and attending to clients' needs. Social skills you should strive to develop include:
Empathy: The ability to understand how others are feeling will allow you to express genuine concern for clients' issues and more effectively find a resolution to workplace conflicts.
Cooperation: Regardless of whether you work alone or on a team, the ability to cooperate with everyone you work with is necessary for your business to run effectively and efficiently.
Communication: Whether interacting directly, talking over phone or Skype, or sending an email, know how to express yourself clearly and thoughtfully.
Listening: You need to be able to listen carefully to instructions from employers, insights from colleagues, and the concerns of clients. People react best when they feel they are being heard.
Employers like to know their new hires have strong social skills. Mentioning these skills in your resume and cover letter, as well as demonstrating them in an interview, can show potential employers you're able to work with others effectively.
The Role of Networking
Networking is a valuable way to sharpen your social skills for your career. When you attend networking events, take advantage of this opportunity to practice these skills by doing the following:
Be bold and engage with others.
Don't be afraid to ask questions, offer compliments, and forge relationships with potential employers and colleagues in your field.
Pay attention to how other people are interacting. You may get some insights into better ways to engage with people in your field to develop your social skills even further.
If you'd like to get a head start on building your business network, consider attending an event locally or through Faulkner University once you've enrolled. Our 2020 Homecoming, for instance, was a great time for students and alumni to get together and discuss their studies and careers. And after graduating from Faulkner University, you'll gain access to our Alumni Association, which hosts social and networking events as well.
Apply for a Business Degree
If you'd like to take advantage of a robust curriculum and a variety of online business networking opportunities, consider enrolling for classes with Faulkner University. Our online Bachelor of Science in Business program offers a well-rounded education with the convenience of web-based learning. Contact us to explore admission requirements and tuition info or to ask more about how we help students network their way into successful careers.