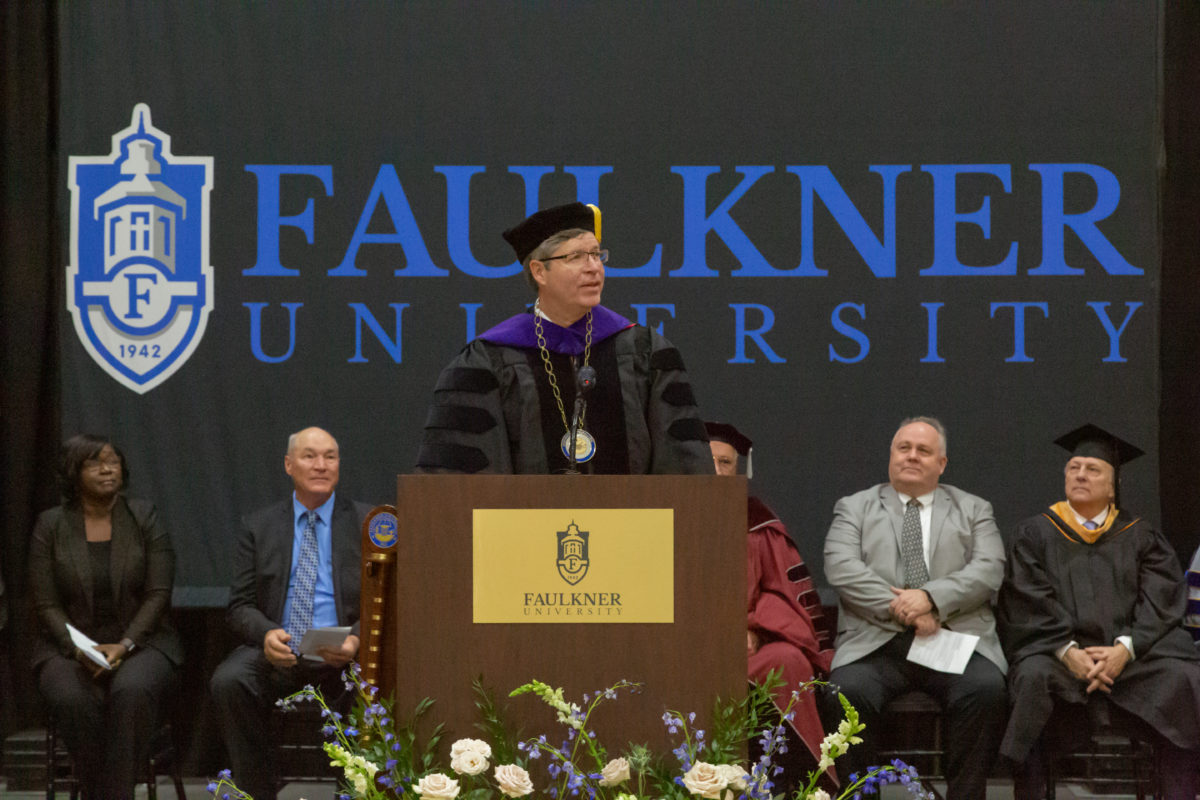 MONTGOMERY, Ala. – Hundreds of special guests, students and alumni, faculty and staff and members of the Henry family filled the Tine Davis Gymnasium on campus Monday January 30, 2023 as they gathered to celebrate the inauguration of D. Mitchell Henry, J.D. as the ninth president of Faulkner University in its 81-year history.
Although Henry took office as president on June 1, 2022, presidential inaugurations have been a tradition for centuries taking place in the first year of a president's service. It allows the president an opportunity to share their goals and the mission of the university they serve.
Henry, who has already become a favorite among students, has continually put God first in his decisions, emphasizes the mission of Faulkner, which is to bring glory to God and makes sure the student body knows how much he is invested in their academic and spiritual wellbeing. Whether that's showing up to an athletic event or a band recital, changing a student's flat tire, handing out pork skins and chocolate milk or taking the time to have a deep spiritual conversation with them, Henry is invested in the lives of Faulkner's students.
John Lay, a Faulkner Bible major, has witnessed first hand how Henry goes above and beyond for the students on campus.
"President Henry is much more than a president. He is a devout believer in God, he's a fearless leader, a loving husband, he's a compassionate friend and he's definitely a fun person to be around," Lay said. "He's more concerned in leading us in the direction of God and building our spiritual success than being popular. Despite the pressures of being president, he will stop at nothing to make sure this campus is pointed toward Christ."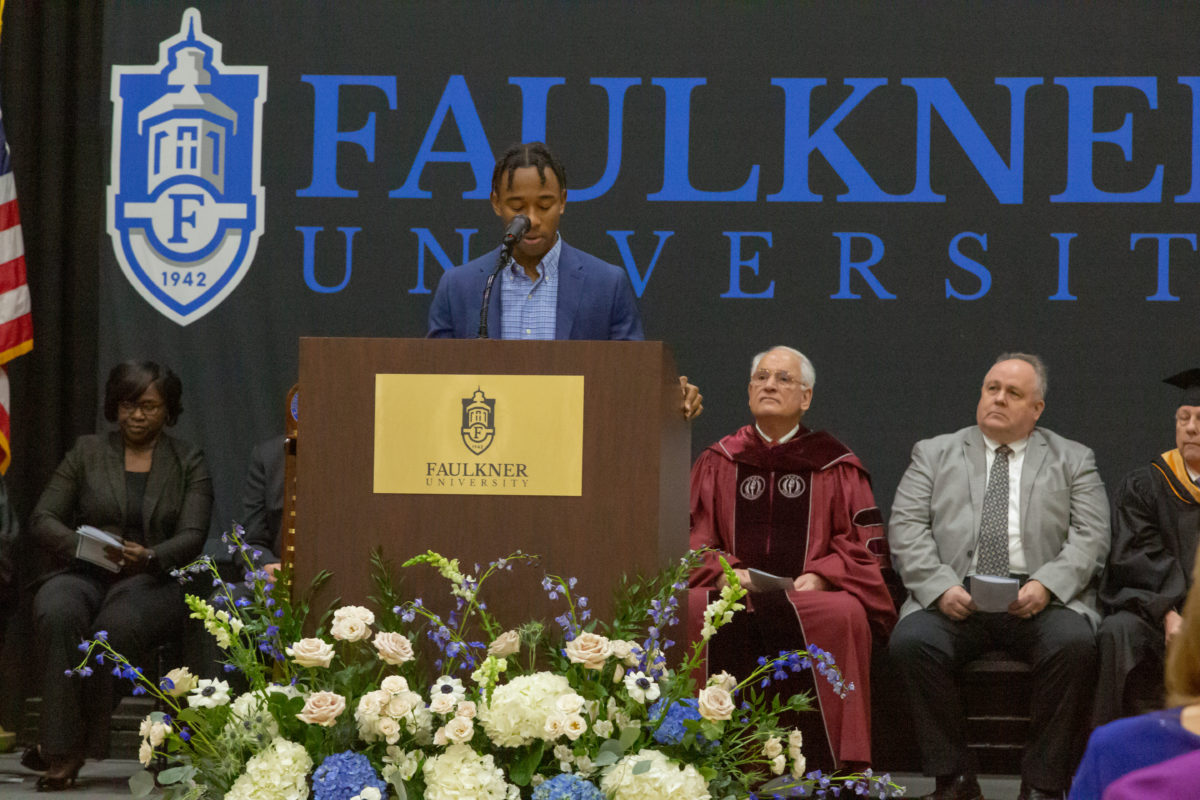 Henry's son, Mitchell Henry, introduced his father, sharing a story of his childhood that demonstrated Henry's character.
"There is nothing that he asks you to do that he would not first do himself. He is a humble servant who strives to look after the needs of others before himself. He is the best father figure a child could ever have and I'm confident he will continue to be an excellent college president," Mitchell said.
Faulkner Board of Trustees Chair Dale Kirkland conducted the investiture and formally conferred the office of Faulkner's presidency to Henry.
Henry's inauguration address was directed to the students at Faulkner.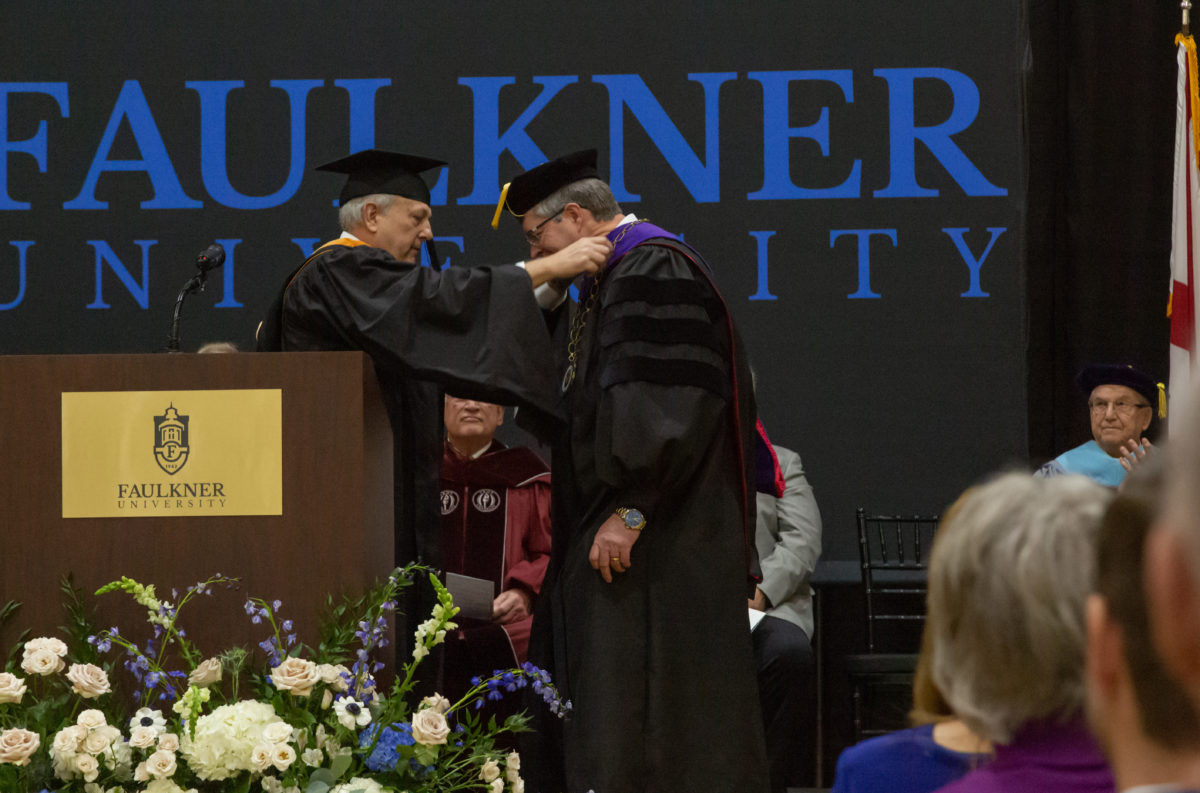 "God has a plan and a purpose for you and for us together. It's because of your plan and purpose that my wife Cindy and I made the decision to come and take the role of president of this school," Henry said. "This university is distinctively and courageously Christian. At Faulkner you are learning the core values of the Christian faith in order to lead others to God. You are learning the value of hard work, service, moral character, giving and the value of self-sacrifice. You're learning the value of friendship, of truth, and teamwork, leadership, justice and mercy and family."
"To my Faulkner students," he added. "You have embraced these core Christian values and these are the values that this world needs desperately at this time. God has a plan and purpose for our nation, our community and the world. Because we live in a fallen world, we need students like you to courageously share the values you learned in this place. So, shine your light and make your work a ministry to other people."
Guests including Jack Hawkins, Jr. Ph.D., Chancellor of Troy University, college presidents from around the country, Montgomery Mayor Steven Reed's Chief Administrative Officer and Faulkner alumna Jamyla Philyaw, State of Alabama Representatives and Board of Trustee members were present to witness the historical occasion. Alabama Governor Kay Ivey provided a special congratulatory message on Henry's inauguration by video. Henry's brother, Gus Henry provided the invocation and his brother, Garry Henry provided the benediction.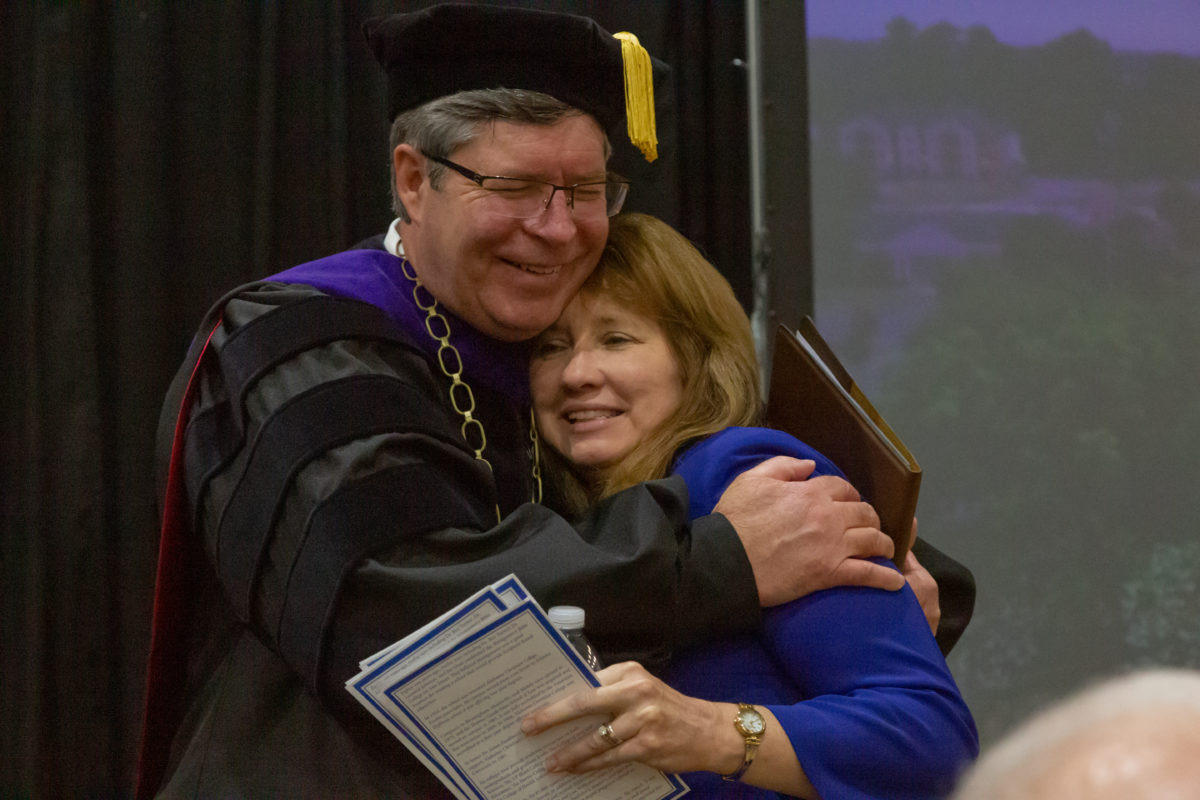 On March 8, 2022, Henry was unanimously accepted as president-elect by the university's Board of Trustees and the decision was announced to the public on Faulkner's Montgomery campus on March 9, 2022. At the time, he was serving as an Associate Professor at Faulkner University, teaching law to undergraduate and graduate students. He also taught dispute resolution as an adjunct law professor at Faulkner's Thomas Goode Jones School of Law.
As a 29-year practicing attorney, Henry was a founding member of Webster, Henry, Bradwell, Cohan, Speagle, and DeShazo, P.C. Henry; is also a former Elder of the Vaughn Park Church of Christ where he continues to teach Bible and serve. Henry and his wife Cindy have three children, Mitchell – wife Rebecca Mann Henry, Lauren –husband Chase Thigpen, and Ashby. Mitch and Cindy reside on Prairie Oak, their family farm located in Hope Hull, Alabama.