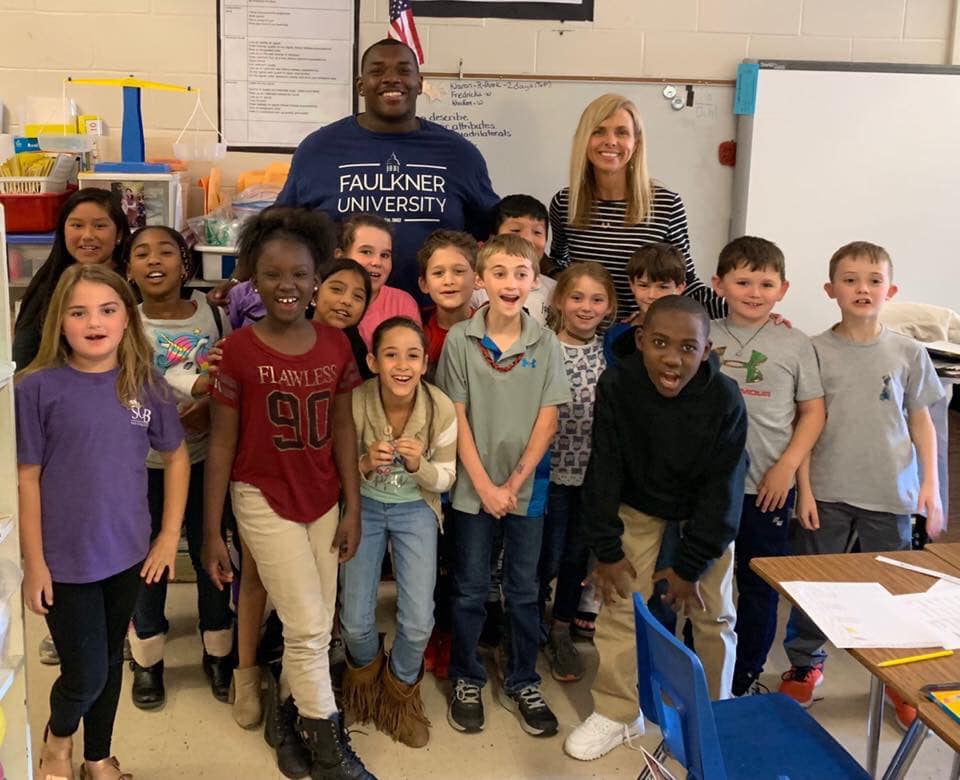 Quanterio Stokes velcros his Kevlar vest and pins his law enforcement badge to his uniform. Even as he prepares for work as a correctional officer for the Colquitt County Sheriff's Office Jail in Moultrie, Georgia, Stokes is amazed and grateful for the opportunity to serve the community where he was born and share with them the good news of the Gospel. 
Stokes is just one of several 2021 Faulkner graduates from the College of Arts and Sciences' Criminal Justice and Legal Studies department who are now serving as vocational ministers in their professions. 
As the first person in his family to go to college, Stokes faced many hurdles on his way to crossing the graduation stage. He attributes his success to God and his professors at Faulkner.
"I came across great teachers and professors who helped me along the way," Stokes said. "College wasn't easy and I struggled to get back in it and work better and they pushed me to be better and do better. They didn't see me as different. They saw me as a kid trying and they got me where I needed to be. They were some of the best professors I ever had."
Stokes transferred to Faulkner from a junior college in order to play football as an Eagle and was interested in studying criminal justice. Once he stepped on campus, he knew the atmosphere was different and the people were supportive.
His legal studies classes with Professor Mitch Henry, who now serves as Faulkner's president, made a big impression on him.
"I learned so much from President Henry. He was tough, but he was the best teacher for me. He helped in the classroom and spiritually and I learned a lot from him," Stokes said. "I learned to give everything always to God and I have my first job thanks to Him."
Stokes graduated with a Bachelor of Science in Criminal Justice and now speaks at his elementary, middle school and church about his career, and how the Lord got him to where he is today.
"I share with the kids to keep God first in everything, because without Him they won't be where they want to be. This generation, they need guidance, a good role model and a support system. Kids look for guidance and love in the wrong places. We need to reach out to those who don't have a mom or dad or to kids who live with a grandparent. I love those kids and I want to see them break those generational curses and be better, be great."