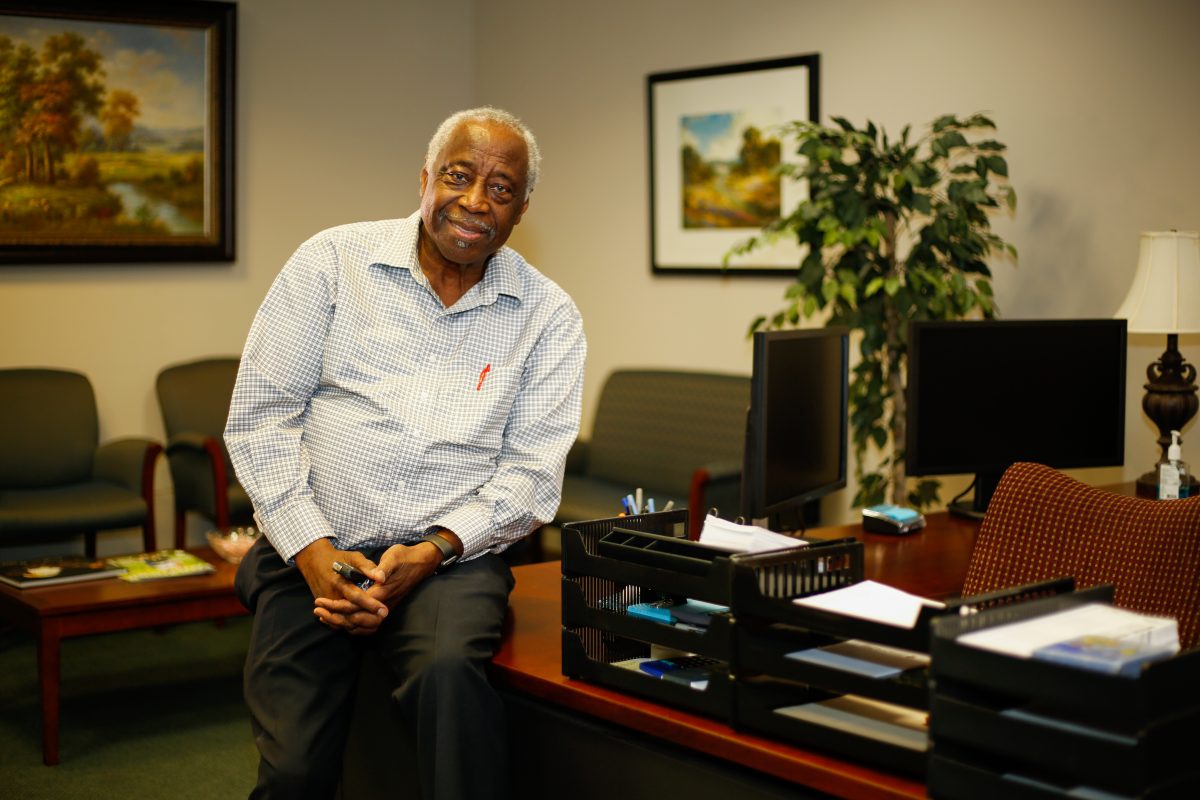 Michael Walcott retired after 28 years of teaching at Faulkner. Walcott began teaching at Faulkner in the fall of 1991. He has taught a variety of subjects related to business ranging from managerial finance to microeconomics.
Walcott has a unique perspective on business concepts.
"Poverty is not all bad," said Walcott, "and wealth is not all it's cracked up to be."
Walcott knows what he is talking about. Raised in Guyana, South America, as one of 14 siblings, he grew up in poverty. Much of his teaching involves relating difficult subjects to his personal stories and experiences.
Walcott moved to New York, and then to Tuskegee where he graduated from the Tuskegee Institute. IN the Fall Semester of 1991 he started teaching at Faulkner. The administration originally hired him under a one year contract, which they proceeded to renew every year for the last 27 years.
"I'm gonna miss this place, mostly the so many nice people I've met since I've been here."
Although Walcott is retiring, he still has big plans for the future. Walcott and his wife plan to move to Virginia to be closer to their granddaughter. He wants to work some as a motivational speaker, and he plans to continue playing music.
"I play the guitar and write songs and I will keep on doing that until the day I die," Walcott said. Walcott performed "Peace Perfect Peace," one of his original songs, during Shenanigans, a talent show on Faulkner's campus, and it was a hit with the students. Walcott has big dreams for his song.
"In the hands of John Legend, that song would be on top of the world, and the world needs it."