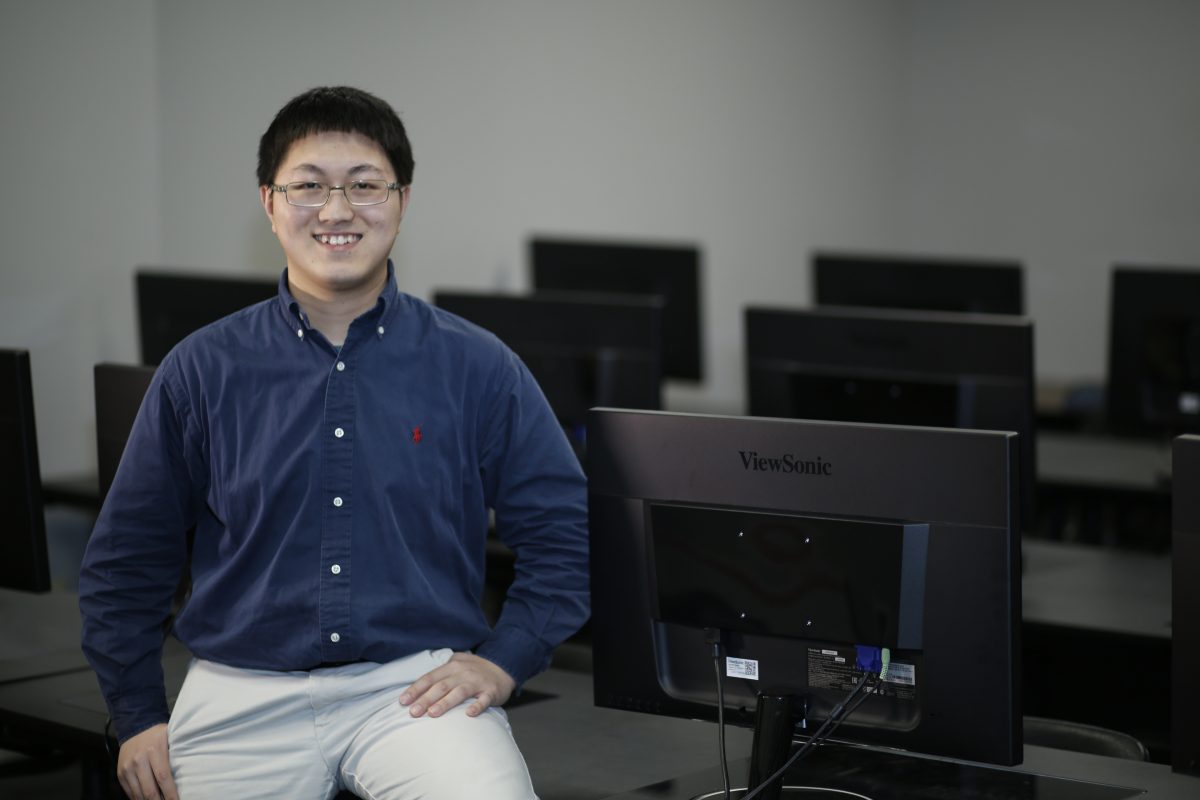 Nearly 8,000 miles and an ocean separates Ian Chen from his biological family in northern China. If you ask him if he has ever felt alone in America, he says no and smiles broadly. He says the friends he found at Faulkner are his new family in Christ.
It was the kindness of others and their desire to serve that first impressed Chen when he came to live in the South. People at his church and his school went out of their way to comfort and love him, he said.
"I love my family in China and I see them during visits, but going back to China after living here in America, I see huge differences in how things and how people operate," Chen said. "People here care more about your spiritual life, what we can do to help others, community service. People gave up their time for me. Sacrificed for me. They welcomed me into their home."
Naturally, saying goodbye to his mother and father was difficult. He felt anxious, nervous and scared, but he was assured of one thing: his faith in God.
"I wasn't sure what the future held. I was stepping into the unknown, but one thing my mom told me helped me. She said I was going to a place where they knew God. She said, 'Where the people are that know God that is where your family will be. That will be your home.' As Christians, we are family with one another," Chen said.
When Chen was still in high school, he made the long journey to Montgomery to finish his education at two local Christian schools and then decided to pursue higher education at Faulkner University. He is now a junior studying computer science and minoring in math.
"The program has been so good. I'm glad I chose this field, because the more I learn about computer science, software and development, the more areas I find that need technology," Chen said. "It's challenging and a lot to learn, but it's worth it. My professors connect what we learn in the classroom to real life. They encourage me and make the classes so interesting."
Even more helpful has been learning about the business of technology and how as a programmer, he can help a company use resources wisely and save money, Chen said.
"Our professors are teaching us to use real-life techniques that a programmer would use to solve problems. We learn how things are run, how real industry works and we know what to look for and pay attention to as the industry changes as more new tech comes along," he said.
The benefits of living and learning in America have been the freedom to not only choose his own career path, but to have a liberal arts education, Chen said.
"A liberal arts education not only teaches knowledge, but it gives students wisdom and guidance for what our goals should look like after graduation," Chen said. "It showed me how to think, taught me more about the Bible, how to become a useful citizen to society and how to be a good man. When I told my parents, they were so happy."
He is looking forward to finishing his last year at Faulkner and will then search for a company to sponsor his stay in America. Chen encourages those looking at coming to Faulkner from out of state or out of the country to be courageous, try something new and ask lots of questions.
He came to Faulkner, a stranger looking for a brighter future. He will leave a member of the Faulkner family.
"Trust in the living, true God and know that he has prepared the best for us," Chen said. "In the end, it doesn't matter how tough the journey may have been, how hard it may have been to leave my family, God was there and he made my path easy."
Chen is a member of the Alpha Chi Honors Society, the Faulkner Computer Club and Sigma Zeta, the National Science and Mathematics Honor Society and has been a part of the social club, Sigma Phi Chi. He attends Landmark Church, volunteers during the summer at Lincoln Village in Tennessee and sings Christmas carols to local nursing homes. He has also worked for Culinary Management Solutions and currently works at Café Siena.