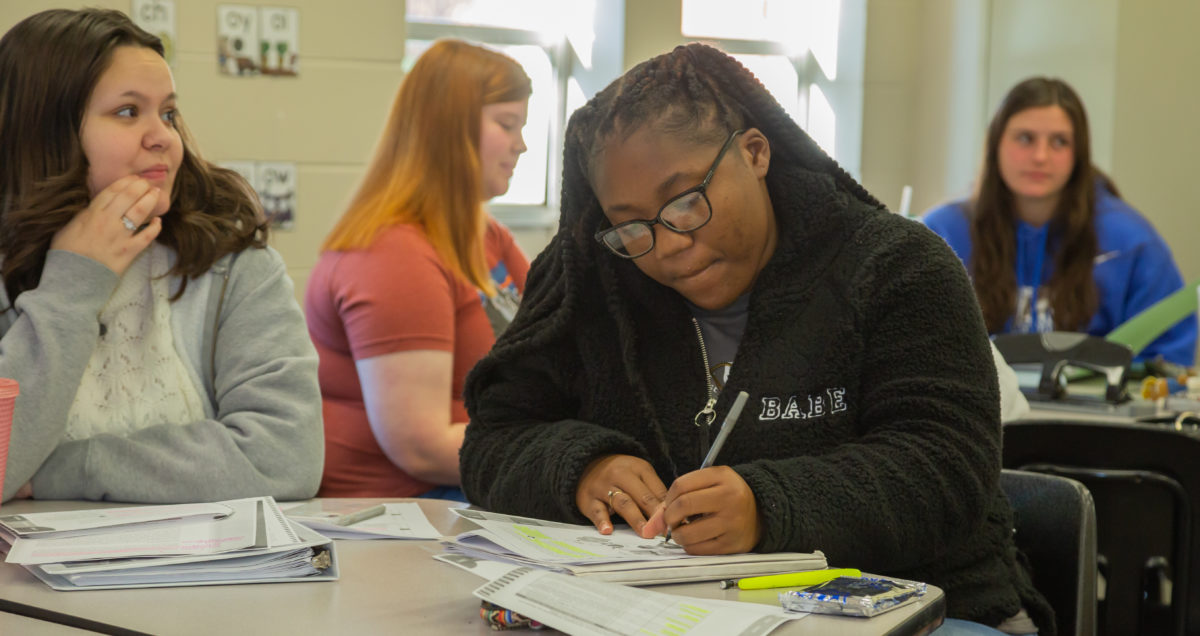 Faulkner's College of Education is unique. A student walks into the Education Lab in Johnson Hall, house of the College of Education and is greeted with bright colors, teaching materials, a smile and a "Hi! How are you?" by Sandy Luster, professor and field experience director. They chat about their weekend plans, update them on a family member and share a snack from the dish on the counter. Those in the department have created a familial and safe environment for students studying to be teachers and foster a close-knit Christian setting where students thrive.
The professors of the College of Education have been in the classroom. They know what it takes to train up an excellent teacher. An excellent teacher is someone who views their profession as more than a job. They are someone who sees their classroom as an important responsibility. They train their students to succeed, encourage them to be a better person and ultimately show them that they are created in the image of God, have value and a purpose.
"Our mission as teachers is a very important one. Sometimes we are the only "Christ" some people ever see, the only "Bible" someone will ever read, so if we think that way, we begin to make every action, every word, every lesson intentional," said Sandy Ledwell, Dean of the College of Education. "The same is true at Faulkner when we are advising students, working through instruction and assessment, the way we interact with our students and speak with them, it's important."
"Our teachers know each of our students by name and model the behaviors we want our graduates to leave with when they enter their own classroom, because every child in every seat deserves to have the most equipped, very best teachers to stand in front of them every day to unlock their potential for greatness," Ledwell added. "That is our goal at Faulkner."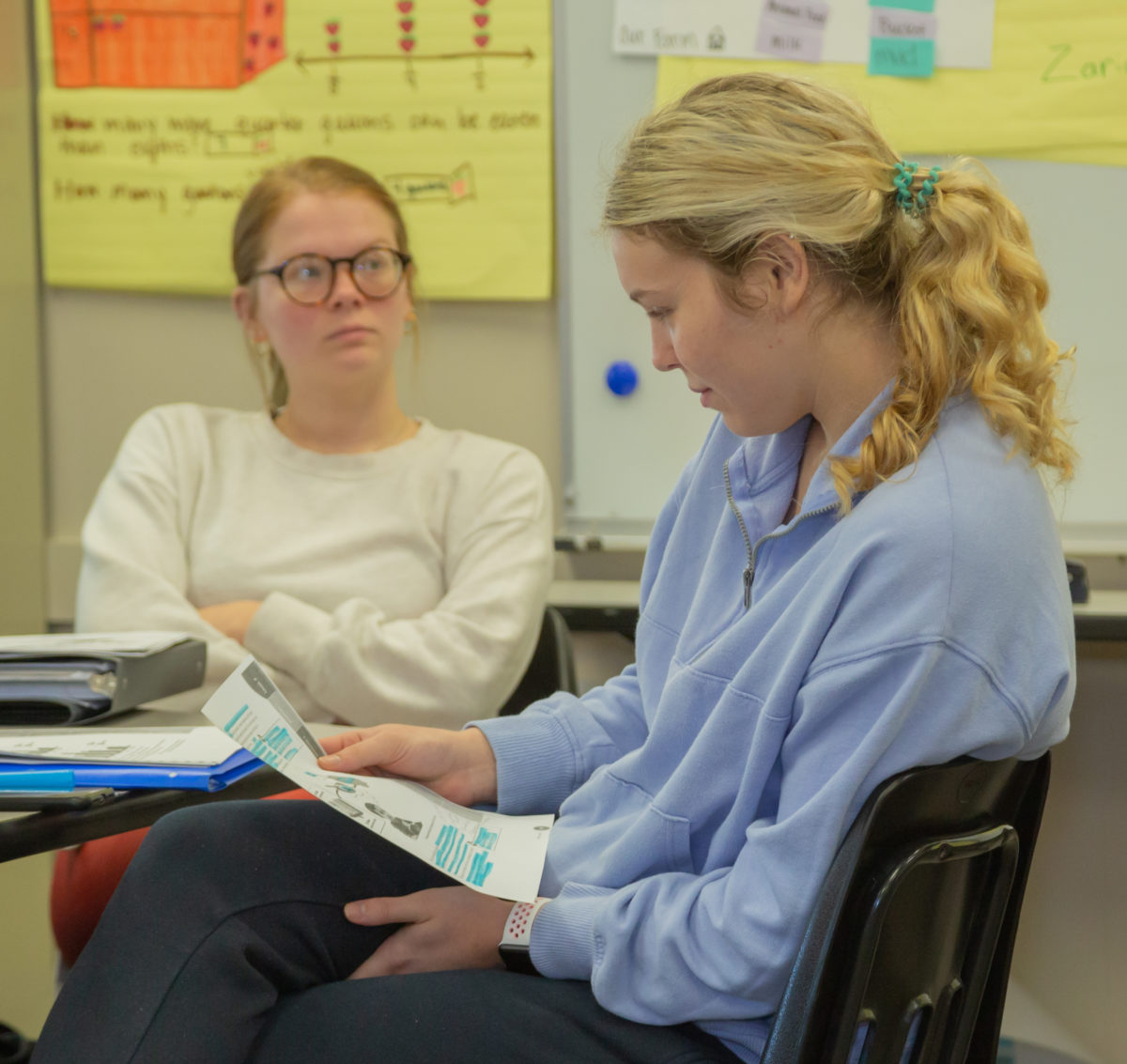 Since coming on board as the new Dean of the College of Education, Ledwell has been impressed by Faulkner's students who are studying to be teachers. She's talked with them about their goals and dreams of becoming a teacher and the positive impact they want to have on their future classrooms.
Ledwell and her team make it a point to be involved in their students' lives both in the classroom, on the court or in chapel to nurture their potential and build those relationships.
The students' next step is to enter the classroom themselves and they do so during their field experiences and internships.
Once students have had a chance to go into a local classroom for their internship requirements, they report back and share with professors during classroom clinics. These clinics give education students the chance to talk about particular lessons they witness, students' reactions to the instruction and how they can improve for the next visit.
It's just one more way the faculty at Faulkner build rapport with their students.
"Our professors feel successful when their students are succeeding and you can just see the joy they have in the process," Ledwell said. "It comes down to our faculty's dedication to our students. They ensure our students know and understand the instructional pedagogy needed and model it for them in a safe environment where students are able to practice and receive feedback on their performance. That's how our students grow and get better. That's what makes them better teachers."
The College of Education is doing just that based upon the most recent report card released by the Alabama State Department of Education for all educator preparation programs. The report showed that Faulkner graduates who are now in their first year of teaching are well prepared for the classroom. 
Students surveyed overwhelmingly agreed that Faulkner's program prepared them to be proficient in the content knowledge required by the state to teach, while the second part of the report showed principals had an extreme satisfaction with the performance of those who graduated from Faulkner's College of Education and are now employed at their school.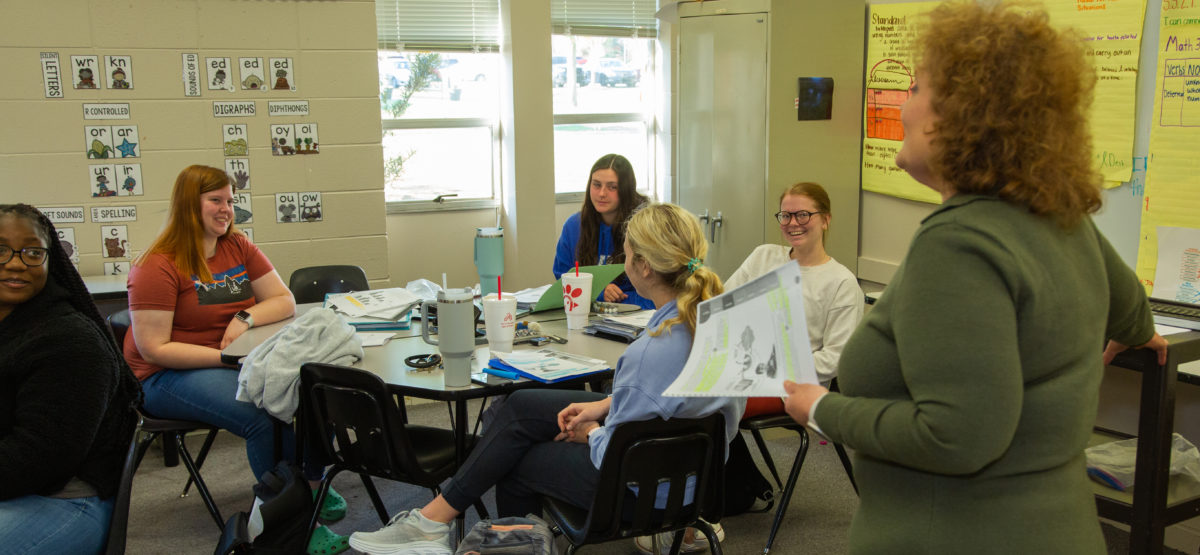 "We have an excellent relationship with Faulkner as we place many of their students for internships and/or lab experiences in our schools. We have also hired many Faulkner graduates and find them exceptional employees," said Susanne Goodin, Human Resources Director for Elmore County Public Schools. "The Elmore County Public Schools has found students representing Faulkner University well prepared and ready to enter the classroom."
In particular, 100 percent of employers in the report said Faulkner graduates portrayed leadership qualities when implementing assessments in an ethical manner and minimized bias to enable learners to display the full extent of their learning.
One hundred percent of employers also said Faulkner graduates exhibited collaboration with others to build a positive learning climate marked by respect, rigor and responsibility.
"As you can see, we have a great opportunity here at the College of Education to broaden our outreach across the tri-county area, the state and the country as we view the classroom as a vocational ministry," Ledwell explained. "As we are preparing students in this way, we're sending them out into the world to be a light. Just imagine the impact each of our graduates have on a classroom, and if they stay in the classroom 30 years, how many generations will they be able to teach and reach?"
The College of Education is a CAEP-accredited school of education offering degrees in both undergraduate and graduate degree areas. College of Education teacher candidates are often recognized for their scholarly achievements, campus leadership roles, and service to the community. Candidates represent the true Faulkner spirit in their desire to be servant leaders and alumni have gone on to serve their communities through the field of education in leadership roles at the local, state, and national levels.
Apply now at www.faulkner.edu/apply
PRE-K
Faulkner University's Pre-K, which falls under the supervision of the College of Education, began in 2018 and is the site for two of Alabama's First Class Pre-K program classrooms. It began as an effort to increase enrollment of four-year-olds statewide. Both classrooms accommodate a total of 32 four-year-olds. Tuition is free and families must live in Alabama.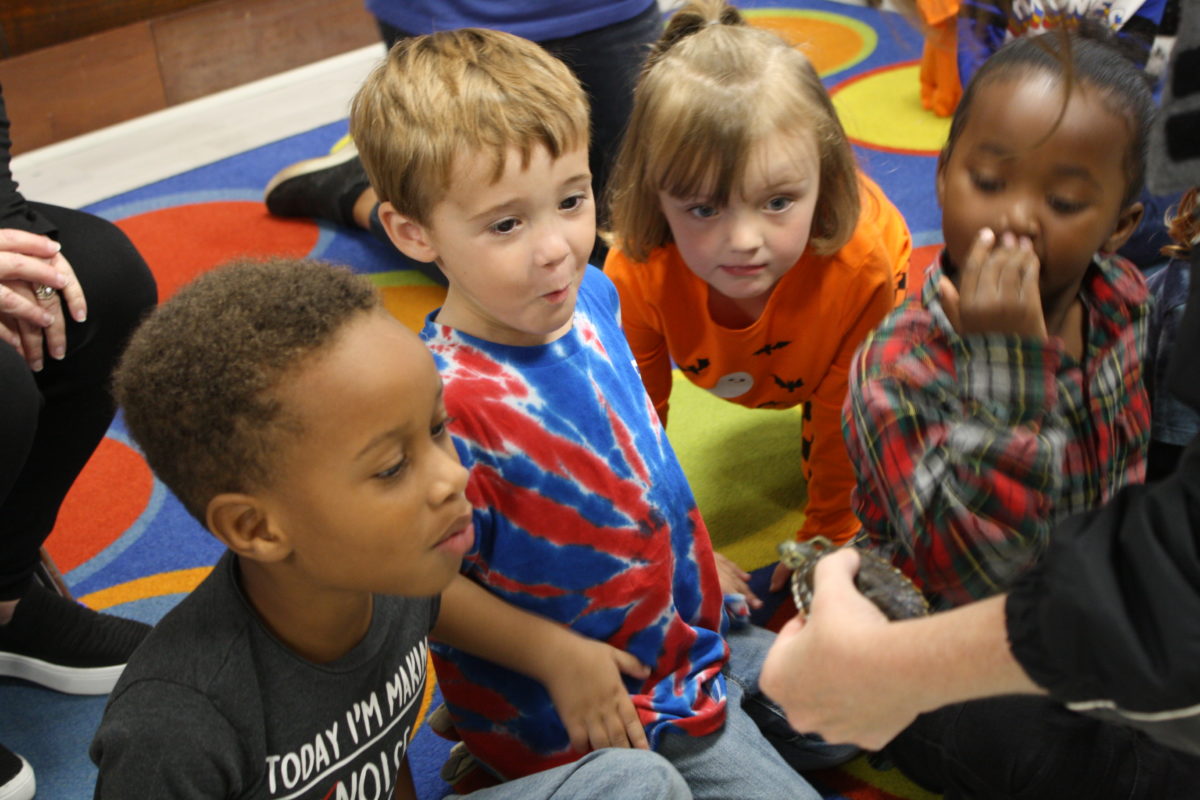 "At the Faulkner Pre-K we are touching parents' lives in addition to the children's. It's important to me that parents know they have a warm, caring and inviting environment here for their children to learn and grow in." Ledwell said. "The benefit of a quality Pre-K or early education is that is ensures students are on track to enter kindergarten with their literacy and numeracy skills and are less likely to need remediation and intervention years down the road."
Faulkner Pre-K is a way to reach out directly to the community as well as to provide an opportunity to Faulkner College of Education students to observe quality early education instruction and have immediate access to early childhood students and teachers.
Degrees Available from the College of Education
Bachelor of Science in Elementary Education

Bachelor of Science in Early Childhood Education

Master of Education in Curriculum and Instruction – Online

Master of Education Alt A

Master of Education in Elementary Education – Online

Master of Education in School Counseling – Online
Meet The Faculty