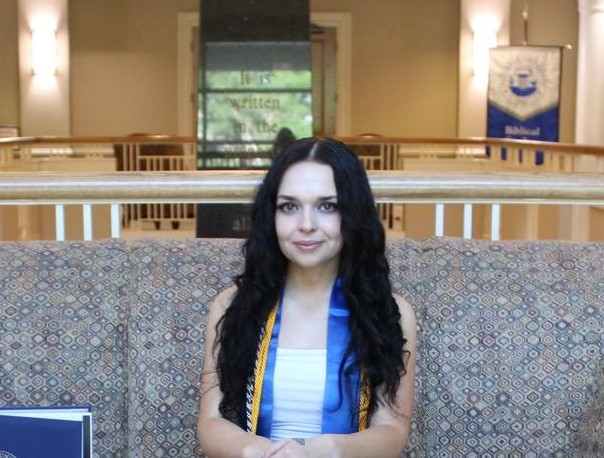 Sinclair Drysdale, a forensic psychology graduate from Faulkner, attended a capital murder trial during her internship with the District Attorney's Pre-trial Diversion program. The two-week trial was so full of emotions from the families of both the victim and the defendant that Drysdale said she could feel the tension in the courtroom. It was also her first chance to act on her Christian faith in a professional setting. 
"On the day of the verdict, the defendant's family asked me to pray with them. This was a difficult decision for me, because I wanted to remain professional, and I also did not want to upset the victim's family, for I was supposed to be neutral to the opinion of the trial," Drysdale said. "After hesitating for a few moments, I decided to pray with them. Although I was not necessarily praying for an outcome of one verdict or the other, I was reminded by Faulkner's values of always keeping Christ at the center of everything."
It's Drysdale's desire as a future forensic interviewer to not only seek justice, but to provide care and mental health treatment to those in the criminal justice system and have God in the center of it all. Upon graduation, she was accepted into Arizona State University's Criminal Justice and Criminology Master's program, one of the best forensic psychology programs in the nation and will begin in fall 2023. 
"My education from Faulkner was an amazing experience. My professors really cared about me, and they helped me greatly to prepare for graduate school and on-the-job experiences," Drysdale said. "My time at Faulkner also helped me keep my faith and having Christian professors, who would pray for us on the spot if asked, was a great aspect. When I was having a stressful week or needed some advice, my professors could guide me not only professionally, but also spiritually. I hope in my future career and educational plans to keep God by my side and not only be of ethical and moral standards in the workplace, but also of God's values."