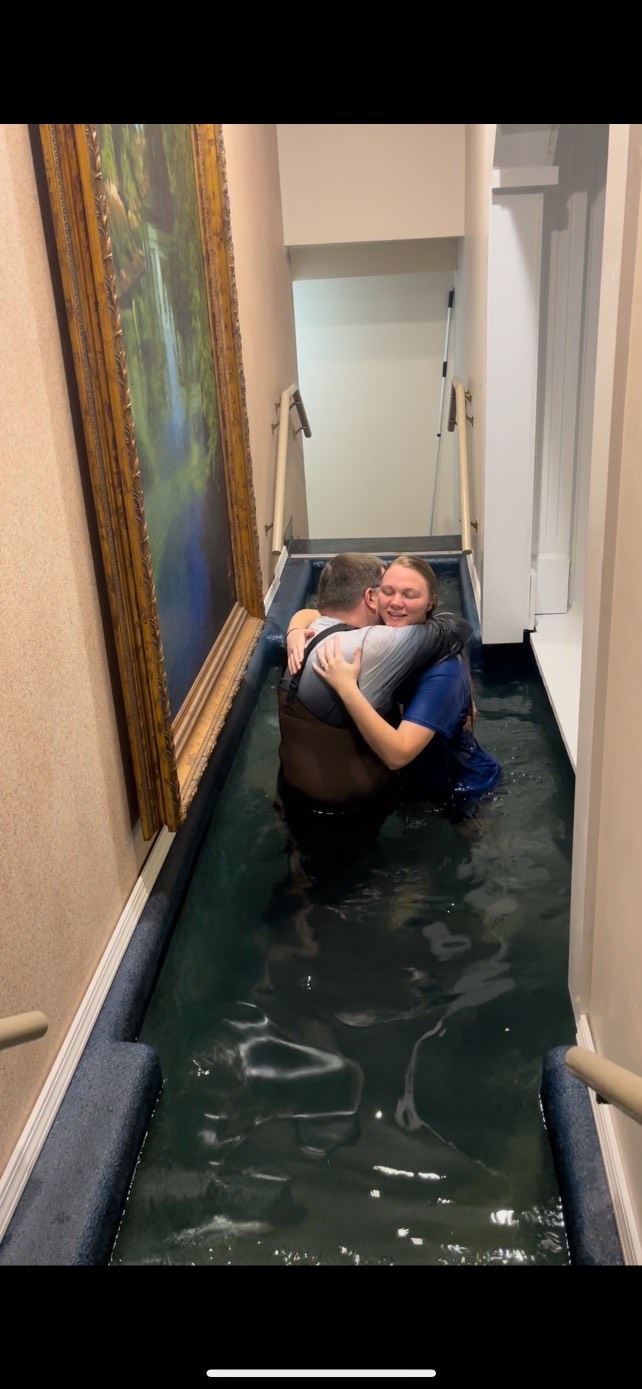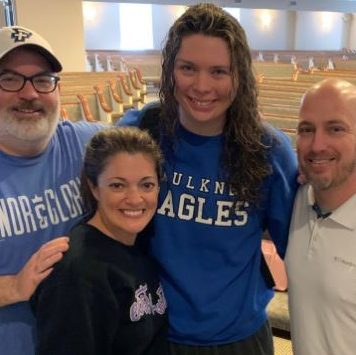 Faulkner University is a higher education institution with a mission to reach young souls for Christ.
It's reflected in the institution's historical beginnings and it's a mission President-elect Mitch Henry looks to expand exponentially.
On May 2 and 3, 2022, Henry, Jeremy Smith and Coach Reed Sutton met with eight students to celebrate their decisions to accept Jesus as their savior through baptism this academic year. They are just a few from the student body who made a decision this year to follow Christ.
Keavonte Lindsey, Charles Blackmon Jr., Ashlyn Adkins, Korbin Traywick, Jacob Hartsfield, Angela Grant, Hanna Moyer and Bridget Johnson each shared their stories and how Smith and Sutton helped cultivate an open and trusting relationship through which they could ask tough questions about the Christian faith.
Either through working with the Faulkner Sports Network or playing on the Women's Basketball team, these students found a space where they could ask questions about the Bible, about Christianity and what they must do to be saved.
It is Henry's hope to create more such spaces around campus that exist in addition to chapel services and Bible classes where students can meet one-on-one to discuss faith matters.
"I just felt like I could talk with them about the Bible and ask the questions I always wanted to ask, but felt scared to before," Charles said.
The others shared the same sentiments and were grateful they could learn more about the scriptures through devotional time with their mentors.
In addition to a Bible, they were given The New You by Robert Hatfield and Ready Reference for Growing Christians by Paul Saina to help them further decipher God's Word and apply it to their lives. Henry gave them each a written blessing that he read over each individual for God to prosper them, give them peace and give them strength as they do God's work in their lives and professions.