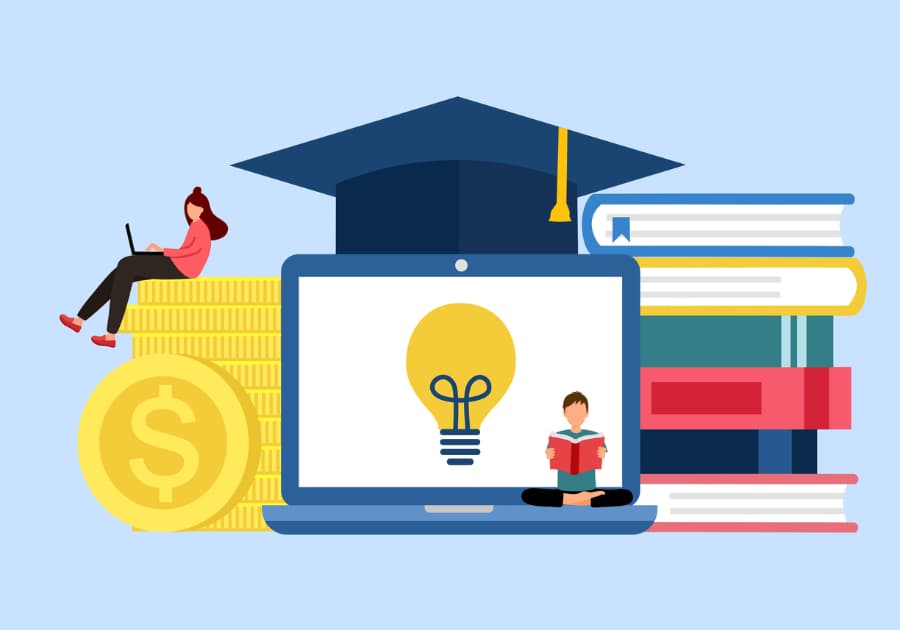 Are you thinking about earning an advanced degree? Online master's programs from accredited universities make taking your education to the next level easier, especially for those with an already packed schedule. Faulkner University has an online college program, as well as campuses in Montgomery, Birmingham, Mobile, and Huntsville, AL. Here, we discuss when to consider earning an online master's degree and the benefits of this type of educational program.
About Graduate-Level Degrees
While an undergraduate degree can certainly help you work your way into an entry- or mid-level role in your desired field, a master's degree can be a powerful tool in helping you advance. An Executive Master of Business Administration degree (Executive MBA) is often sought-after for upper-level, C-suite positions with complex responsibilities integral to the success of a business or organization. A master's degree can even help you switch fields and land something more rewarding – if that's your goal. Advanced education often pays well, depending on the position.
Some employers also require this credential for an applicant to be considered for a specific position. According to the U.S. Bureau of Labor Statistics (BLS), this typically includes the following areas:
Education
Nurse practitioner
Healthcare social work
Speech-language pathology
The BLS also indicates that professionals with a graduate-level degree are in demand with nearly 40,000 openings per year projected through 2029.
Achieving Work-Life-Student Balance
With an online master's program, there's no better time than the present to earn your degree. It caters to adult learners with career and personal responsibilities that can't be put on hold. With a fully online program, you can take classes and study at times that work best for your busy schedule. Many professionals find that even partially online programs with some in-person requirements are easier to complete than traditional programs. Plus, many students find that they can earn a degree faster through an online program than through on-campus alternatives.
However, this doesn't mean that the quality of education suffers. Online programs balance flexibility and excellence, providing the same quality of education and individualized attention as on-campus programs. Many schools also offer numerous opportunities for online learners to meet up with peers and get the academic assistance they need. Student success is always at the forefront, especially at accredited institutions such as Faulkner University.
Preparing for a Doctorate
If your ultimate goal is to earn your doctorate, an online master's degree can help you get there. Many Ph.D. programs require only a bachelor's degree, but master's degree holders have a competitive edge that could benefit them in the long run. With the additional education, you'll likely be better equipped to take this next step. Earning your master's first lets you:
Explore different areas of study to see which Ph.D. program is an ideal fit
See if you can handle the workload and time commitment along with other responsibilities
Minimize doubts about eventually pursuing your doctorate, if you have any
Typically, PhD programs aren't as competitive as master's programs. This means that if your undergraduate performance wasn't strong, you could increase your chances of getting into the Ph.D. program of your choice by earning your master's first.
Seeking Networking Opportunities
Earning your master's degree is not only an excellent opportunity to expand your skills, but it's also great for broadening your professional network. Even in an online program, there are many ways to meet and connect with peers from your industry and others you might be interested in exploring. Using your new contacts, you can gain insight into new career opportunities or even cultivate valuable partnerships that can help your current business grow.
There are many ways to connect with other students in an online program, such as:
Forming a study group
Using the class discussion board
Attending workshops and other virtual or on-campus events
Becoming a tutor
Staying Current in Your Field
In industries that are constantly growing and evolving, it's integral for professionals to keep up the pace. From taking advantage of professional development opportunities to staying abreast of the latest news, there are many ways to remain current. However, earning additional credentials through an online master's program is another avenue. Many colleges boast curriculums that evolve as best practices change, and an in-depth education can help you keep your current business ahead of the game.
Explore the Online Master's Programs at Faulkner University
No matter what your reasons are for furthering your education and working toward your master's degree, our online programs can help you achieve your goals for the future. At Faulkner University, we are a liberal arts college with a Christian foundation that offers several online master's programs. We also have campuses in Montgomery, Birmingham, Mobile, and Huntsville, AL. Apply today or request info online.