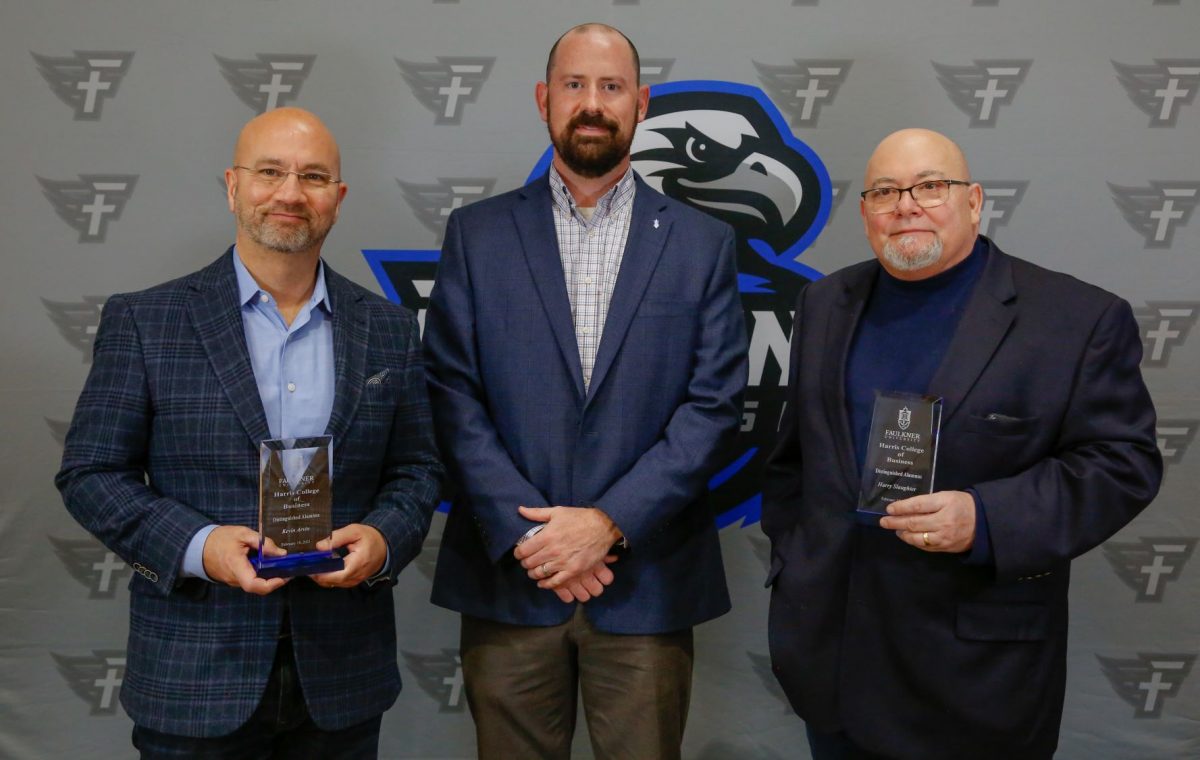 Kevin Arvin and Harry Slaughter graduated from Faulkner nearly 15 years apart and eventually joined forces as co-managing partners of the successful business coaching and consulting firm, e-footprints.
e-footprints has clients in international software development, higher education, manufacturing, wholesale distribution, legal practice, municipal and county government, and a variety of other sectors, providing solutions from network and cloud services to shared CIO/CFO services to power quality and energy management to security to AV solutions to strategic cost reduction and more.
Arvin and Slaughter were invited back to Faulkner to speak to current students on their business endeavors and entrepreneurial spirit at this year's Marketplace Faith Friday Forums. They were both selected as the Harris College of Business' Distinguished Alumni.
Arvin was a student on campus in 1977 when Faulkner was still a junior college known as Alabama Christian College (ACC). He earned an associates of arts degree before transferring to Lipscomb University, where he graduated with a degree in youth and family ministry with a minor in English.
"I can't imagine what my life would be like had God not steered me to meet the people at ACC when He did," Arvin said. "It was an ACC legend, Donnie Hilliard who influenced me to audition for a music group that provided me a full tuition scholarship. I would not have been able to afford school without that blessing."
ACC is also where Arvin met his wife, Susan Green in 1977 and they will celebrate their 40th anniversary in June.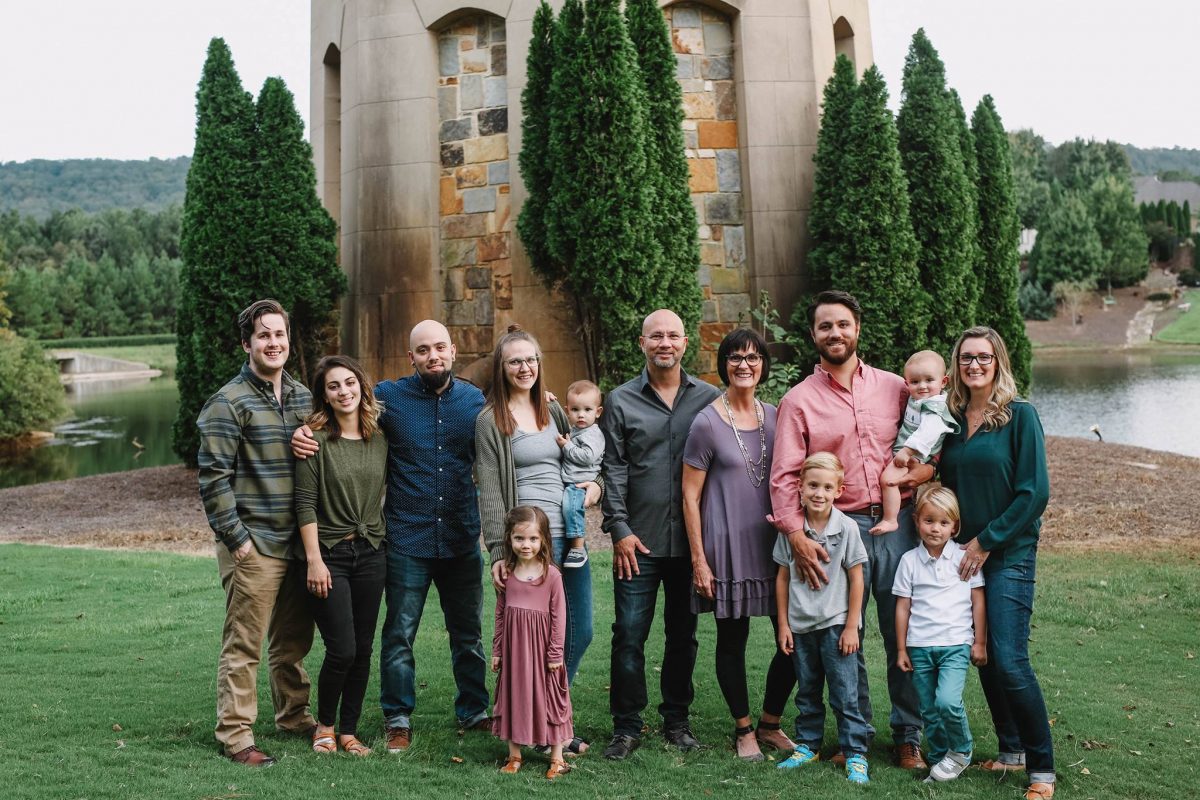 Slaughter graduated more than a decade later in 1993 from Faulkner University with a degree in business administration and has worn many hats throughout his career as a business innovator and executive, entrepreneur, chief technology officer, digital branding and web strategies leader.
Besides being co-managing partner of e-footprints with Arvin, Slaughter has founded several startups including co-founding and serving as president of Trillion Digital Communications. Before internet was accessible in many areas, Trillion was the leading provider of "last mile" broadband connectivity and Internet access for K-12 school systems, and also served colleges and universities, government and municipalities, healthcare systems, libraries and commercial businesses of all types in Alabama and much of the Southeast.
Unlike Slaughter, Arvin did not enter the world of business until several years after he graduated. He was first a student recruiter at ACC before he and Susan began serving in church ministry roles for 13 years in youth and family, college and outreach ministries before venturing into business.
"Of course, the biggest influence on my life as a follower of Christ has been my wife, soulmate and best friend Susan," Arvin said. "Somewhere along the way I learned that the walk of faith is not a religious pursuit nor a pursuit of knowledge about Him… rather it is knowing Him. It is learning to pray, 'Get me out of the way Lord, so people can see you.' Now, before any client meeting, speaking opportunity, leadership coaching session, or simply a conversation with someone in need, I think of this verse in John 3:30: 'He must increase, I must decrease.' And I pray this prayer, 'Get me out of the way Lord, so people can see you.' That foundation for my life began on ACC's campus way back in 1977. I'm forever grateful."
Arvin is now CEO of Communications Coaching LLC and co-managing partner with Slaughter of e-footprints. He is a certified executive leadership coach whose coaching practice encompasses three decades of experience in executive recruiting and coaching. As a coach, he has engages with university presidents, C-level executives, and influential executives to unlock their full leadership potential.
"What I enjoy the most is helping individuals experience breakthrough moments in their personal lives and professional careers, and/or helping organizations/companies innovate to their next level of accomplishment or service," Arvin said.
Arvin and Susan have three children and are now known as "Pops and Gigi" to five grandchildren. Slaughter also enjoys spending time with his family and grandchildren, ministry opportunities and racquetball.