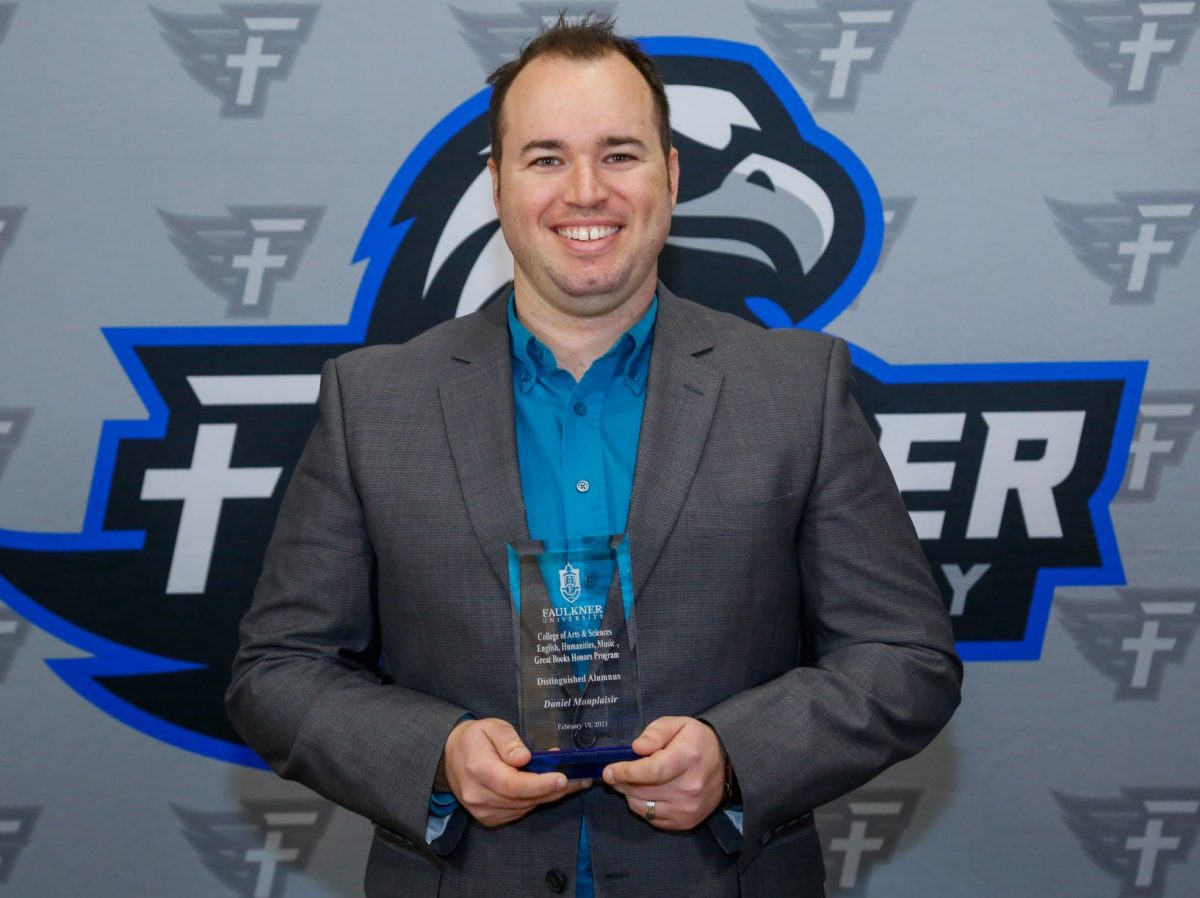 Daniel Monplaisir credits the relationships with his professors during his time at Faulkner for his success after graduating in 2010 with a Bachelor of Arts in Theatre. His successes span from a career in the military to helping a friend launch EPIC Entertainment.
"The relationships with professors, even more so than the information taught, was the most important aspect of my time at Faulkner and beyond," Monplaisir said.  "These professors, among many others, were professionals in their respective fields, so I was able to glean wisdom from their stories or lives. I would almost say that I learned more from them outside the classroom than in."
FAULKNER DINNER THEATER'S 30-YEAR LEGACY LIVES ON THROUGH GRADUATES
From his theatre professors who provided encouragement and advice on and off stage, to his professors in English and the Fine Arts department who fueled constructive debates and conversations outside of class to his choral directors who shared with him their personal journeys, Monplaisir gleaned wisdom from those who would become life-long mentors.
"Theatre professors, Jason South and Angie Dickson, not only spent time with me one on one during my time as a student, but the relationship continues through today. Their encouragement and advice will forever be part of my personal and professional lives," Monplaisir said. "In the Fine Arts department, professors like Andrew Jacobs who would debate me over persuasive papers I wrote in English in addition to grading them. Dr. Jason Jewell starting the Faulkner Film Society, and Dr. Jon Wright carrying on conversations in the hallways and long after class. Chorus trips with Choral Directors Lester McNatt and Dr. Allen Clements were great times to learn about their lives and what journeys brought them to where they are. And, on occasion, getting to spend time with Dr. Matt Roberson who also worked with me for vocal lessons for a few semester."
While at Faulkner, Monplaisir was a part of the University Chorus, the former Faulkner Dinner Theatre, Alpha Psi Omega (National Theatre Honor Society), President of Sigma Psi Chi social club, and Army ROTC.
"These various activities helped me develop key life skills such as time management, networking, and leadership. Those three skills have proved invaluable to me throughout my professional and personal life," he added.
Monplaisir was invited back to Faulkner as the Distinguished Alumnus for the College of Arts and Sciences' English, Humanities, Music and Great Books Honors Program at the annual Marketplace Faith Friday Forums.
The advice and knowledge he received from countless professors would prove useful during many of his life experiences. Upon graduating, Monplaisir was cast in the distinguished United States Army Soldier Show and currently serves as Brigade S1 (Human Resources, HR Director) for the Texas Army National Guard, where he manages the personnel section handling all matters of manning, promotions, pay, and all other HR services and support.
He has also done various other jobs such as being the mascot for the Austin Spurs, starred in a professional production of White Christmas, was deployed to Egypt with the National Guard, and has been activated to help with COVID-19 response.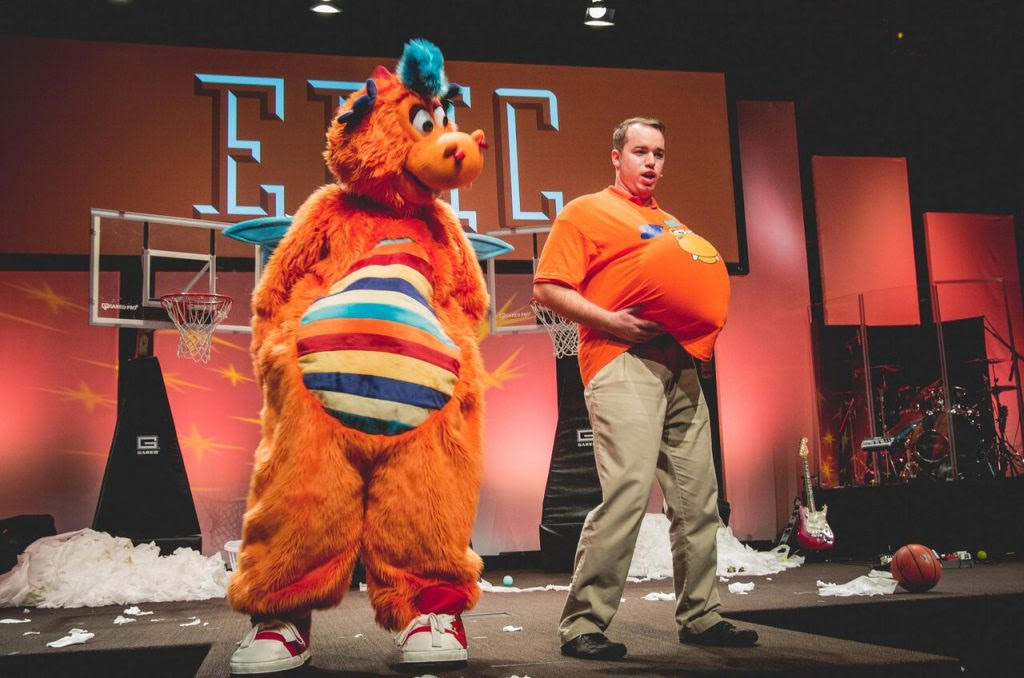 Since graduating, Monplaisir helped his life-long friend Taylor Griswold, launch a company called EPIC Entertainment, which travels to churches, schools, and camps sharing the gospel and teaching children about bullying prevention, coping with stress and anxiety, among other important topics. He is currently Director of Programs with EPIC.
"At EPIC Entertainment, we perform high energy, interactive game shows for kids and families around the world," Monplaisir said. "I perform, book, and train other performers on the EPIC team. The experience I learned from the Dinner Theatre at Faulkner was quintessential to my career as a professional actor. After graduating, I was able to be part of a half-dozen professional shows, before helping a life-long friend start EPIC Entertainment."
Monplaisir now lives in Texas with his wife Ashley.