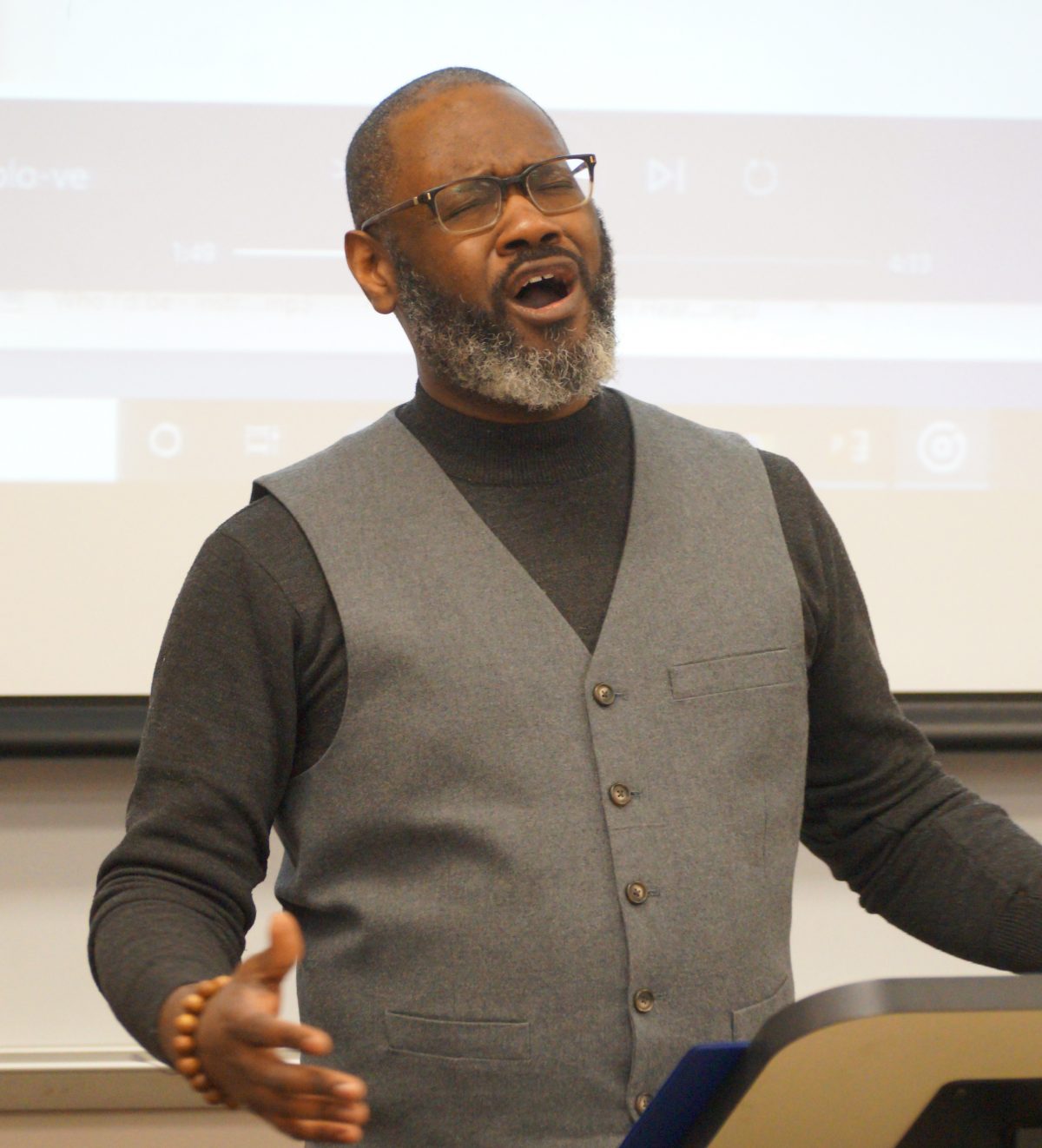 Bakari King has had the joy of performing in numerous Broadway-caliber shows for hundreds of audiences across Tennessee. It was at Faulkner where he launched his career in theatre.
He was recenlty honored at the 2020 Marketplace Faith Friday Forums as one of the College of Arts and Sciences' Distinguished Alumni for English, Humanities, Music and Great Books.
A native of Chicago, Illinois, King earned a Bachelor of Science degree in Theatre from Faulkner in 2002. Since then he has worked as a teacher for almost 15 years and is currently teaching middle school theatre at University School of Nashville and high school theatre at Davidson Academy, a college prepatory school.
When he is not in the classroom, he makes his home on stages in Nashville as an actor, director, or choreographer. He had perfrmed on stage at Tennessee Repertory Theatre, Street Theatre, Nashville Children's Theater and others.
"I'm so proud to be a part of the Nashville Theater family," King said. "I look forward to many more years of sharing his passion on and off the stage."
He has taken part in some productions such as Big River and To Kill a Mockingbird, I Love You're Perfect, and Now Change as examples.
He has also worked with Grammy Award-winning songwriter Marcus Hummon on Hummon's muscial Fredrick Douglass: The Making of an American Prophet, which may be heading to the Theatre District of Broadway in New York City.