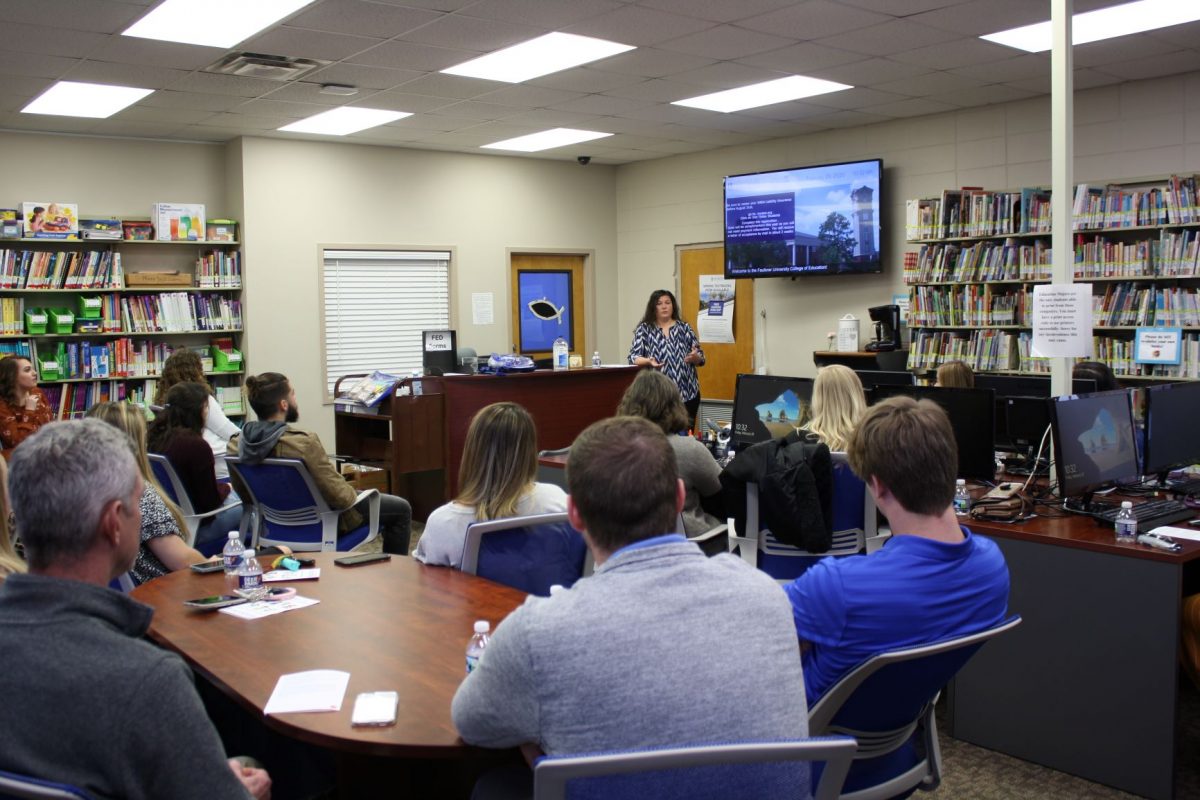 Jennifer Ellisor, a 2011 Elementary Education graduate was invited back to campus to speak to students for the 2020 Marketplace Faith Friday Forums in February.
While at Faulkner Ellisor was a member of the Lady Eagles softball team and held the honor of being a member of the Academic All-Conference team and NAIA Scholar Athlete for softball. She was also a member of the Kappa Delta Pi Honor Society in Education.
She began teaching first grade at Peter Crump Elementary School in Montgomery in 2012. She earned her Master's degree in special education K-6 in 2016 from Auburn University Montgomery, which enabled her to begin teaching special education as a resource teacher at Peter Crump Elementary.
Ellisor currently teaches K-3 resource students at Crump and is working on becoming a National Board Certified Teacher.