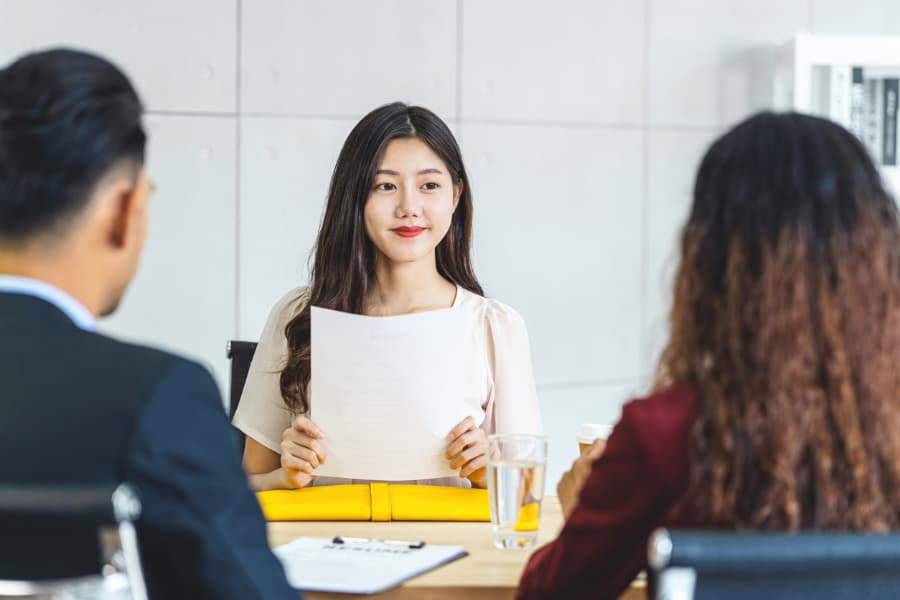 A Bachelor of Science degree in Business Administration may sound intriguing for those who like structure and being the one everyone turns to for direction. But what types of jobs do you qualify for?
With a business administration degree, there are many routes you can take. Here at Faulkner University, located in Montgomery, AL, you can earn your bachelor's degree in business administration to begin one of many career paths.
What Is Business Administration?
If you're the type of person who enjoys making sure things run smoothly, then a business administration degree may just be for you. But what will your responsibilities be?
A business administrator is responsible for making sure that the business is profitable. This means you'll learn skills such as:
Communication skills
Technical skills
Attention to detail
Problem-solving skills
Time management
Organizational skills
Leadership skills
Project management
You'll need to learn to work with a wide range of people. This can include people who are just entering the business at the bottom of the rung to board members who will rely on you to explain what the budget is like, as well as if the business will be able to meet its goals.
These skills can qualify you for a wide variety of jobs. While it's impossible to list everything, here are seven unique jobs you can thrive in with a Bachelor of Science in Business Administration degree.
Local Government Official
Are you interested in working for the government? If so, a business administration degree may qualify you to be a local government official. This is the ideal job for anyone who wishes to work in administration. You'll help develop and implement policies and procedures so the people in your area are served more efficiently.
Local government officials are responsible for:
Supervising administrative work
Managing clerical staff
Preparing and distributing reports
Coordinating communication strategies
Providing support to local government officials and administrators
Funeral Director
Do you enjoy working with people? Are you good at comforting others in times of distress? If so, a career as a funeral director may be for you.
You'll be responsible for:
Organizing the funeral from start to finish
Conferring with the family of the deceased and offering advice
Arranging the transfer of remains
Issuing death notices to newspapers
Ordering materials and supplies
Maintaining financial records
Art Gallery Curator
Have you ever wanted to work in an art gallery, but aren't sure what type of degree to get? Your bachelor's degree in business administration is a great place to start.
Art gallery curators are responsible for:
Caring for paintings
Purchasing and borrowing new art
Overseeing examinations to determine the condition of the artwork
Arranging displays
Working with art historians, conservators, and owners
You may be required to earn a master's or doctorate if you wish to work for a more prestigious art gallery, but your bachelor's degree will most likely be enough to qualify you to work as an art gallery curator in smaller areas.
Human Resources Specialist
Every business needs a human resources specialist to hire employees, keep track of benefits, and make sure the company remains in compliance with federal, state, and local regulations. Training beyond a business administration degree may be necessary for some HR positions.
You'll be responsible for:
Conducting interviews
Hiring new employees
Running reference checks
New employee orientations
Animal Rights Coordinator
If you have a soft spot for animals and are looking for a career making their lives better, then you should consider becoming an animal rights coordinator.
You'll be responsible for:
Event planning
Marketing and communications
Volunteer coordination
Fundraising
Transportation, travel, and logistics
Sports Operations Manager
If you love sports, then this may just be the perfect job for you. From working with a major league sports team to working at the college level, there are many opportunities to work as a sports operations manager.
You'll be responsible for:
Public relations
Organizing team travel plans
Scheduling public events
Partnering with promotional brands
Launching fundraisers
Monitoring ticket sales
Start Your Own Business
Many people want a degree in business administration because they wish to start their own businesses. With a bachelor's degree in business administration, you'll learn many of the skills you'll need to work for yourself.

How Much Does a Business Administrator Make a Year?
This will depend on the company you work for, the region, and your experience. In general, however, the average salary for business administrators is $44,739 a year. On the other hand, marketing managers can make up to $135,030, and a business administration degree can be the first step toward that career.
Apply to Faulkner University Today
There are many more career paths you can choose from as a business administrator. The first step is signing up for classes at Faulkner University, based in Montgomery, AL. We also have satellite campuses in Birmingham, Mobile, and Huntsville. You can request more information about becoming a business administrator or apply to Faulkner University today.