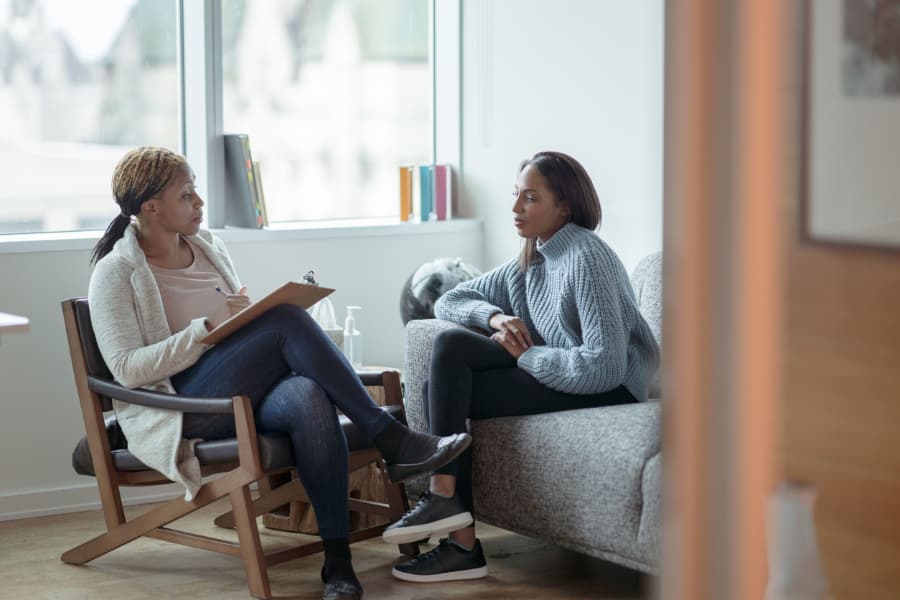 Making money as a clinical psychologist means putting in a substantial time and energy investment in many different areas. As a clinical psychologist, you may need to not only take on patients but also take on other work to help boost your income. At the same time, you may need to engage in activities that can help improve your certifications and open new avenues. Are you ready to start boosting your career as a clinical psychologist and improving your salary? At Faulkner University in Montgomery, AL, we offer several options that can help advance your career.
Career-Boosting Strategies
If you are considering a career as a clinical psychologist, or you are already working in the field, consider  some of these strategies to improve your earnings and professional standing:
Acquire New Degrees and Certifications
New information about mental health comes to light on a regular basis, and as a clinical psychologist, you want to make sure that you stay on top of the latest learning and opportunities. After receiving your degree in psychology from Faulkner University, you may want to boost your overall knowledge and understanding, update your knowledge base, or gain more insight into clinical strategies that can help you treat your patients. As you add certifications and degrees, you can improve your ability to reach patients and offer them the high standard of treatment they need.
Teach a Class (or More) in Psychology
As a clinical psychologist, you not only have the knowledge necessary to teach a psychology class, but you also have real-world knowledge that can help take your students' skills to new heights. To help improve your income stream, consider teaching a class. As an instructor, you will have the opportunity to guide a new generation of clinical psychologists, providing them with training and information that can empower them to help patients, build their skills, and help them get their start.
Teaching classes can also help generate a steady income stream. As a psychology instructor, you will have a regular, steady income throughout the semester, which can help enhance your finances and provide you with more financial confidence, especially if you've recently moved to a new practice or are considering starting your own.
Try Offering Online Sessions
Telemedicine has increased substantially in popularity over the last several years, due in part to the pandemic. Online counseling sessions not only offer several benefits for patients, but since they are more readily accessible, they may offer several benefits for providers, too. Telemedicine sessions often mean you can fit in more sessions throughout the day since you won't need to worry about resetting your office or cleaning between sessions. You may also be able to fit in a few sessions at odd times of the day: times outside the normal workday, when many people are more eager to schedule those sessions. As a result, you may be able to boost your income since you'll be taking on more patients.
Engage in Professional Writing
Professional writing has several key advantages. Primarily, it helps establish you as an expert in your field. When you do regular professional writing, you get your name out there and showcase your expertise. Then, people are more likely to come to you when they need mental health services in your specific field.
Professional writing can also help you generate a steady stream of income on the side. Many professional publications will pay for high-quality articles. Other publications and organizations may be looking for clinical psychologists who can provide them with real-world knowledge and insight into their psychology topics. By writing professionally, you can often see a significant boost in your income. Some websites and platforms will also provide a steady stream of royalties over time, which may provide you with much-needed passive income.
Offer Seminars, Webinars, and Workshops
As a clinical psychologist, you know the benefits of working closely with others in your profession, increasing your professional knowledge, and building a network. Seminars, webinars, and workshops are a great way to accomplish exactly that. As you build your experience and learn more about your profession, you may find you're in the ideal position to offer those advantages to others who are just starting out and developing their own professional skills.
Not only can that be a great way to connect with a wider network and build your reputation, but it can also be an excellent way to help boost your overall income and generate a steady stream. Consider your area of expertise and what you have to offer. Could you offer a workshop that will help attendees build specific clinical skills? A webinar they can participate in to improve their knowledge base? Pay attention to what you have to offer and how it can build your income, too.
Boost Your Salary With Help From Faulkner University
Whether you're planning to go back to school to continue your education or are interested in boosting your income by teaching a class, Faulkner University in Montgomery, AL, may be the ideal place for you. Request more information today to learn how we can help you grow your skills.