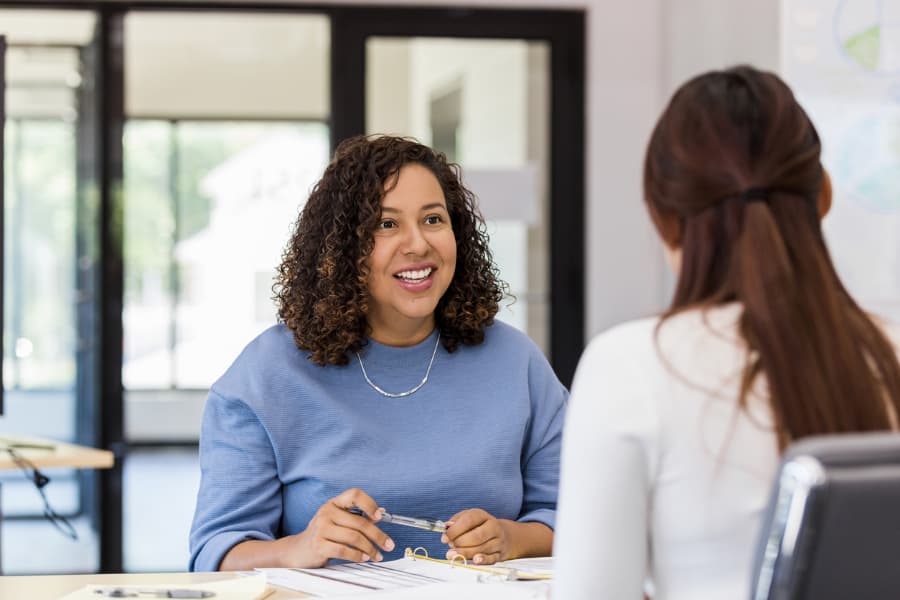 Human resources (HR) is an integral part of any corporation, non-profit, or entity that has enough staff requiring managerial support. The personnel in this department are responsible for oversight of employees and providing support to those in the field. Their expertise is applied to administrative work, hiring and recruitment, employee retention, disciplinary action, education and training, and a multitude of programs within a company designed to enhance the health and well-being of employees.
While it's possible to work in HR with a degree from another field, those who are interested specifically in HR work should consider a degree catered to the position. At Faulkner University in Montgomery, Alabama, we offer an online HR degree program that provides students with the foundation, business, and psychological courses that will prepare them for exciting careers in HR. Here, we look at the HR field and the Bachelor of Science in Human Resource Management (HRM).
Understanding Human Resources
For many, HR is a critical component that mediates conflict, ensures that company policy is followed, and offers other forms of coaching or educational opportunities for employees. HR is a necessary and robust asset to an organization, which is why many corporations require some type of collegiate background for these positions. Employees are the basis of any corporate enterprise, so those who are dedicated to facilitating their growth, business acumen, and on-the-job training via HR departments remain vital to business.
In general, companies will retain professionals who pursue increased specialization within the field and may even offer tuition reimbursement through approved programs. It benefits the employer to offer educational incentives to employees, and new skills training through continuing education is perfect for the role.
What Degree Do You Need for Human Resources?
The Human Resource Management Program at Faulkner University is an online degree program that is specifically tailored to those over 23 years of age who need a degree to work in HR. A bachelor's degree is typically required for those who seek entry-level jobs in the field of HR. While it can be in various majors and depends upon the employer's recruiting strategies, our HRM degree is specifically tailored to those interested in ethical, faith-based approaches to business.
Our Human Resources Management Curriculum
The HRM program at Faulkner University consists of six modules that provide relevant training for the type of tasks that an employer requires of HR professionals. Here's a breakdown of the courses in the program:
Bachelor's Degree Core Courses:
Management Information Systems
Supervision and Management
Statistical Reasoning
Managing Employee Benefits
Each of these nodes within the module (as well as the others) complements the functional fulfillment of roles in HR, which means our graduates are competent to work in all aspects of an HR department. Our program is tailored for families and the unique challenges a young adult may face within their career. A bachelor's degree in HR involves a time-sensitive and multi-faceted approach that prioritizes the respective ages and challenges facing our students enrolled in this type of coursework.
Other HRM Courses:
Management and the Family
Business Ethics and Values
Effective Interpersonal Relations
Our HRM program can be completed online within one year as long as the individual attends the six modules as scheduled. The program caters to the needs and ethical concerns of young adult professionals who are juggling families, hectic schedules, and the juncture between faith and how to practice business. Thankfully, our program addresses these interests in the overall requirements.
Other Courses:
Christian Literacy
Personal and Social Literacy
Other humanities options
The HRM program at Faulkner University considers these needs in the type of coursework while simultaneously laying out the practical skills required for completing tasks like processing payroll, paying benefits, etc.
Enroll in the Human Resource Management Program Today
Prospective students looking to advance their career in human resources or explore a new field with plenty of opportunities should consider the Bachelor of Science in Human Resource Management. Since classes are conducted online, it's easy to complete the program on your own schedule and at your own convenience. Faulkner University offers a faith-based education that fits your schedule, your values, and your career goals, all with affordable tuition and flexible online study. Contact us to request more information on the HRM program or get started today by applying online.