Schedule Appointment FAQs from Students Contact ACE Staff
The Academic Center for Excellence (ACE) is open to all Faulkner University Students. All services available are free of charge.
Students may visit the ACE at any time during regular center hours. Use of computers, printers, and other academic resources do not require students to sign up in advance. Walk-ins are also welcome for peer tutoring, but dependent on tutor availability. If possible, the ACE recommends signing up in advance for peer tutoring.
ACE Services
Study Space – Designed for both independent and group study
Computer and Printer Usage – Including various software programs such as Acrobat Reader, Microsoft Office, and other discipline specific programs
Academic Resources – Style guides, textbooks, handouts, videos, and other resources
Peer Tutoring – Accounting, Bible, Business, English, Math, Science, Spanish, and various other subjects. All ACE staff members have undergone training and obtained certification through the National Tutoring Association.
To view available appointments and reserve a tutoring session, students should visit https://www.faulkner.edu/acelogin.
Instructions for scheduleing an appointment
Visit https://www.faulkner.edu/acelogin.
First time visitors will need to register for an account using their Faulkner email address.
Once an account has been created, students can view the current center schedule.
At the top of the page, there is a drop-down box titled "Limit To" that allows you to search available appointments by subject area.
The white boxes are the available appointments. To reserve a session, simply click on a white box, fill in the required information, and then click "Save Appointment."
Students can also reserve an appointment by calling the center at 334-386-7294 or emailing ace@faulkner.edu.
What to expect at your tutoring session
When you first arrive for your appointment, one of our tutors will greet you with a welcoming smile and invite you to have a seat beside him/her.
The tutor will ask you what you are hoping to accomplish during your time together and will then tailor the session to fit your needs and help you accomplish your goals.
You should expect to be actively engaged in the session by sharing your thoughts, asking questions, and having a conversation with the coach.
At the Academic  Center for Excellence, we believe that the person (that's YOU) is more important than the product (whatever assignment you're working on).
While we would love to see you walk away and earn an "A" on a particular assignment, that is not the goal of our time together. Our ultimate goal is to work with you until you have attained the skills you need to do well on every assignment and the wisdom you need to use those skills in a powerful and meaningful way!
TutorMe
Students also have access to TutorMe, which provides 24/7 online tutoring in over 300 subjects. TutorMe is located inside each 
Canvas
 course in the course navigation menu. TutorMe is available to all Faulkner students at any time and at no additional cost.
All Faulkner students are allotted 3 hours per semester. Students who need additional time credited to their TutorMe accounts should email ace@faulkner.edu to request additional time.
Frequently Asked Questions - Students
Frequently Asked Questions - Faculty
Extended Campuses
Learning Support Rooms are available at each of the extended campuses, and they provide students with access to videos and reference materials regarding academic skills, study skills, and various disciplines. Students also have 24/7 access to TutorMe, an online tutoring platform located in Canvas courses in the course navigation menu.
Policies and Procedures
ACE Services: All services are free of charge to Faulkner University students. Students should bring their iPad/iPhone to scan QR code.
Making Appointments: Appointments can be made in advance by signing-up at https://www.faulkner.edu/acelogin. Students can also call the center at 334-386-7294 or email ace@faulkner.edu. Walk-ins are unlimited, but dependent on tutor availability and appropriateness.
Session Length: Tutoring sessions are scheduled in 30-minute increments. Students may sign up for two (2) thirty-minute sessions per week per subject.
Preparing for Appointments: Students are expected to arrive to the session on time with all materials necessary for the session (assignment instructions, pencil, etc).
Tutoring: ACE tutors are trained to guide students through the process of learning. Please note that tutors will never complete an assignment for a student. Instead, they will provide assistance by answering questions, asking questions, explaining concepts, and providing resources for a given topic. Students should expect each tutoring session to be an active, ongoing conversation with the tutor. This type of session will better enable students to become capable, independent learners.
Additional Time: The 30 minute session may be exceeded only if 1) the next session is available and 2) the tutor thinks an extension of time would be profitable. Otherwise, the student may sign up for another session at a later time.
Missed Appointments: Each time a student fails to report for a session, the student's tutor will mark him/her as a "no show". After the third no-show, the student will be blocked from the scheduling system. Students can still walk-in anytime and work with a tutor if one is available, but they will not be able to reserve a time in advance. To unblock an account and regain access to appointments, the student will need to meet with the ACE director.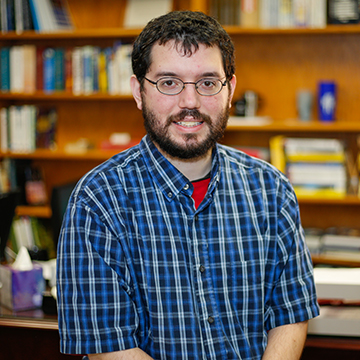 Associate Director of the Academic Center for Excellence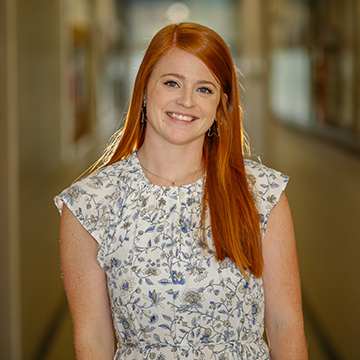 Director of the Academic Center for Excellence